Top Online Casino Games In Canada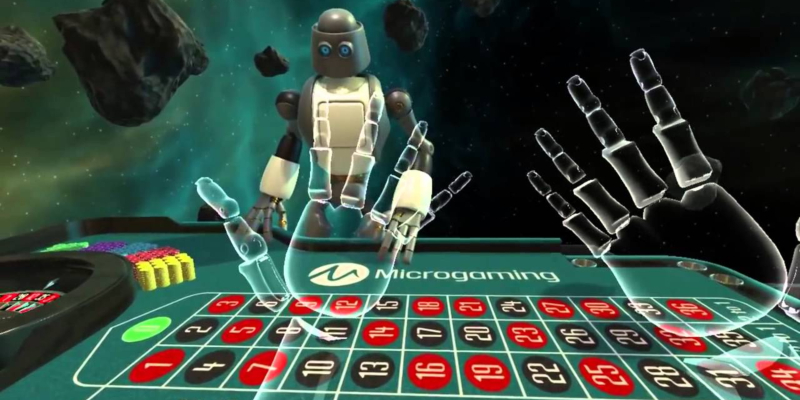 Exclusive land-based casinos were once establishments where relatively few gamblers could take part in casino games. Opening hours were limited, dress codes were strictly observed, and players usually had to have ready access to substantial amounts of cash. But the advent of online casinos in Canada has brought gaming within reach of all, removed all access restrictions, and even allowed players to try many games for free. But the arrival of online casinos has also brought about a revolution in traditional casino games too. Those who choose to play top online casino games via the Internet will find not only the classic formats of their favourite games but also a host of exciting new variants too.
Online slots games
Online slots are a good example of how software-based games and Internet access developed the original concept of mechanical slot machines. Once traditional slots had evolved into electronic games in Canadian land-based casinos, the scene was set for new online formats. No longer shackled by the physical limitations of mechanical reels, game developers were able to take the old game designs in many different directions. Of course, software clones of classic slots were still available but the palette was now much broader than that. Stunning 3D graphics brought exciting new gaming environments to life, whilst i-Slots introduced immersive games with complex narratives that challenged skilful players to break through to higher and more rewarding levels.
Further down the line, online slots also brought mobile slot games to smartphone players, who could now play their favourite games in any location and also stake real money bets. Furthermore, as the ranks of online players grew, it then became possible to introduce progressive jackpots offering the chance to win huge amounts of money by rolling over increasing jackpot totals (with no geographical restrictions) until one lucky player landed a life-changing jackpot win.
Online blackjack
Arriving in gambling houses as 'twenty-one', this game's appeal really began to grow once it acquired the name 'blackjack'. The game also had the advantage of fairly simple rules and a basic strategy that was easy to learn. Unsurprisingly, blackjack soon became an established casino favourite in Canada. Moving online, this popular table game has likewise proved an enduring attraction for Internet gamblers. And this new environment has also allowed many new versions of the blackjack game to be developed.
Blackjack switch is effectively played with two hands simultaneously. The player can develop each hand, and even swap the second card dealt by the dealer between them to gain an advantage. And for those who enjoy multi-deck play, Vegas strip is a version of blackjack which requires four decks, permits one split of two aces, and also allows unrestricted doubling down on any cards. Then there's 'double exposure' blackjack, in which the dealer reveals both cards, as well as 'perfect pairs': A version of classic blackjack which allows an optional side bet based on the player's chances of being dealt an initial hand containing a pair.
Online roulette
Like the other popular casino games discussed here, Internet versions of traditional roulette not only made the game accessible to many new players, it also increased the variety of roulette games which keen players could try. For instance, online gaming makes it easy to play either French roulette (with one zero) or American roulette (with twin zeros) – and switch between versions as often as you wish. Furthermore, you can choose to sample many exciting new online versions of the classic format, including Mini Roulette (a stripped-down, fun version); Pinball Roulette, played with a pinball layout instead of a roulette wheel; Multi Wheel Roulette, which allows you to have as many as eight separate wheels in play; and many more. Using VR technology, some online casinos also offer a version of traditional roulette featuring a live dealer.
Video poker
Appearing around the same time as video slots, video poker is a single-player game based on draw poker. A player can improve their initial five card hand with new cards, and different winning combinations will pay out according to each online operator's published pay tables. Skilled players can try out multi-play versions where they control several hands simultaneously, and as with all other games mentioned, there are a number of variants such as Deuces Wild (featuring 2 as a wild card), Joker's Wild (with a wild joker card), and Anything's Wild (where a player can pre-select the wild card before play begins).
Baccarat
Like video poker, online baccarat hands are dealt to players automatically. The scoring is relatively simple and there are lots of online variants with different rules, but the primary objective is always to acquire the best-paying hand according to the baccarat payout table. Like roulette's new developments, a few casinos are now happy to offer live games that recreate the atmosphere of casino-based baccarat games.