Who Are The Favourites To Win This Year's Eurovision Song Contest?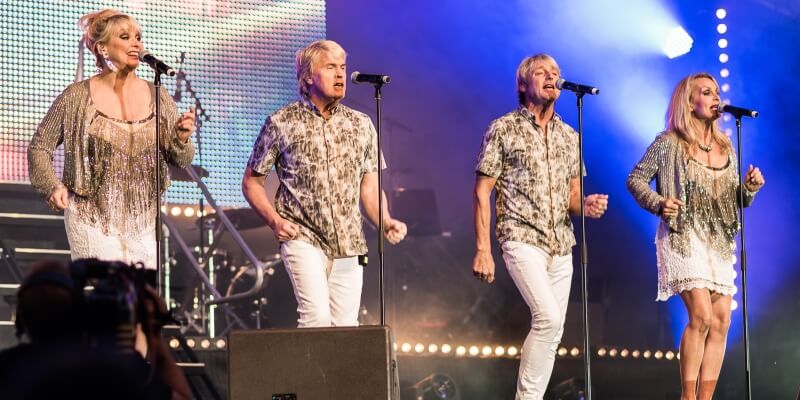 To some, the Eurovision Song Contest is just a bit of fun, something camp to be enjoyed along with millions of other viewers around the world. To others, it is a serious affair which carries national prestige. Whether you take it seriously or not, placing a bet on the winner of this year's contest will only add to your interest. What's more, betting on the outcome of an entertainment event means using your judgement and skill, rather like a canny roulette player who knows the best way to maximise his or her winning potential. Of course, many people who bet on Eurovision do so patriotically - only placing a wager on their home country's contestant. However, the smart money will often look carefully at the odds before placing a bet. Who do the bookmakers think is most likely to win this year's contest, to be held in Israel?
Russia
Russia has only won the Eurovision Finals once before, back in 2008. Dima Bilan gained 272 points to take first place in Belgrade with 'Believe'. Despite this lack of pedigree, most bookmakers have made Russia's 2019 entry the out and out favourite. It helps that their contestant is already well-known, having risen to fame as a part of the pop band Smash!! Sergey Lazarev has also had a successful career as an actor and dancer. Russia often comes in the top five which also makes many people back them for the top prize. Current odds give them a 15% chance of winning in Tel Aviv.
Sweden
Although Ireland has won more titles than Sweden, the Scandinavian country's winning compositions are often more memorable than others. With acts like Abba and Charlotte Nilsson, Sweden has won the Eurovision Song Contest six times, most recently in 2015 for a song called 'Heroes'. Sweden has not even picked their entrant for 2019 yet - it is still being voted on by the public - but many people expect a strong entry again this year from one of the giants of Eurovision. The odds at the moment give Sweden a 9% chance of claiming the top spot.
Italy
Italian entries have enjoyed mixed results over the years, to say the least. The country has only won twice before. The first time was in 1962 when Gigliola Cinquetti pipped the UK entry to the top of the leaderboard in Copenhagen. The Italians had to wait until 1990 to win again when Toto Cutogno was named as the victor. In 2019, Mahmood will represent his country with a song named 'Soldi' which translates as 'Money'. He took part in a televised competition with 24 other song entrants to win the right to represent Italy meaning that he has already built a solid support base at home and in neighbouring countries. The bookies think that Mahmood has a 7% chance of winning.
The Netherlands
A four-time winning country, Netherlands last claimed the title in 1975 so it has been quite a drought since the nation last tasted success. Despite this, the bookmakers currently rate the Dutch entry as the fourth most likely to win. The 24-year-old performer Duncan Laurence has already been named as the Netherlands' entrant. He is a pianist as well as a singer who previously studied at the famous Rock Academy in Tilburg. According to the bookmakers, Laurence stands a 4% chance of coming out on top in Israel.
Longer Shots
Although marginally better odds can be obtained for Eurovision entries from countries like France and Belgium, many of this year's contestants only have a 1% chance of winning according to the latest odds. However, Eurovision is notoriously hard to predict and some of the previous contests have been marred by 'political voting' rather than solely on the merits of each song. Therefore, people who like to place bets may well be attracted to some of the longer shots. Five-times winners, the UK, are not hotly tipped but their entry this year is a rather catchy tune that may do well on the night. Few would bet against Ireland claiming another victory although its recent entries have not met the high standards of the past with songs like 'All Kinds of Everything', 'Hold Me Now' and 'The Voice'. Armenia has never won but it is likely to score well, too.