Banking Methods You Can Use In Canadian Online Casinos
Playing your favourite games in a Canadian online casino should, of course, be mostly about fun and enjoyment. But you should not forget to take sensible precautions to keep your money and your personal data safe and secure at all times. This is partly a matter of understanding the house rules when you play, as well as knowing the rules of any casino game you try out and remaining aware of the extra risks you might face in an online environment.
Casinos online in Canada and common payment methods
Besides casino matters, you must also understand the basics of the many different methods which can be used to complete banking transactions. So here's a brief rundown of the most common transaction tools and systems:
Credit Card: A credit card is a durable plastic card which allows the owner to access credit funds to spend on purchases or other kinds of payment, and also earn rewards. Banks, building societies and other kinds of credit lenders are the institutions most likely to issue a credit card. This is essentially a loan which you repay to your lender every month.
Debit Card: A debit card is also a durable plastic card, and can be used anywhere that a credit card is accepted. The most important difference is that a debit card is linked to a bank account. In fact the details of the bank account associated with a debit card will usually appear on the card itself. When you make payments with a debit card, the money comes directly out of your bank account. If you are due a credit payment, many institutions can simply credit your account with the amount. This can be a secure and convenient way to make such transfers.
Instant Debit or Prepaid Card: An instant debit card is usually understood to be some form of prepaid card. This works by loading money on to the card up to a certain amount. You are then free to spend or make payments just like any debit card. The money you pay out is not linked to any bank account and your card will cease to function once you reach your spending limit. Not all commercial venues are able to accept prepaid debit cards.
Bank Transfers: A bank transfer payment allows money to be sent from one bank account to another. Transferring payments from your bank account is generally fast and free. It is also safer than drawing out money to make a cash payment.
Web Wallet: A web wallet, or online wallet, is a software or web service you can use to make and receive payments online. A web wallet also stores important personal data you will need to make safe and secure money transfers online. Your online wallet can usually be used in conjunction with certain debit and credit cards.
Vouchers: A payment voucher is a document which proves you are entitled to a certain level of credit. So a voucher can be used just like cash in any financial transaction. The amount of credit to which you are entitled will be printed on the voucher itself.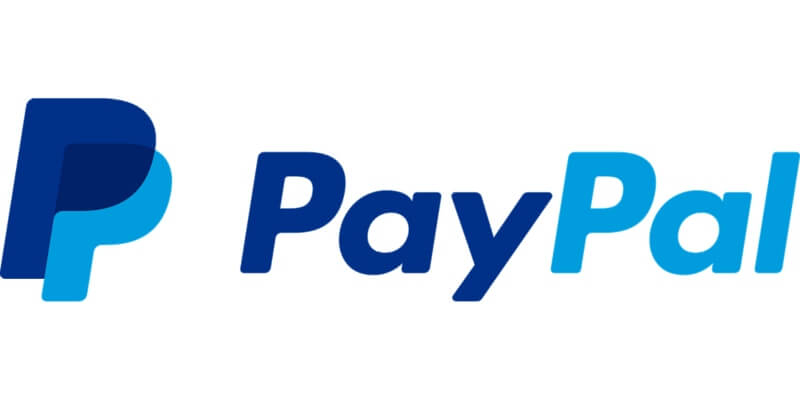 Recommended payment methods
For online gamers in Canada, the most reliable online payment methods are: Visa, MasterCard, Visa Electron, Maestro, PayPal, Paysafecard and Neteller. Here are some details of what these payment facilities can offer:
Visa: With a Visa Debit or Credit Card you can make payments quickly, easily and very efficiently. Immediately your transaction is approved, the transaction amount is automatically credited to your casino account.
MasterCard: With a MasterCard Debit or Credit Card you can make payments quickly, easily and very efficiently. Immediately your transaction is approved, the transaction amount is automatically credited to your casino account.
Visa Electron: A Visa Electron debit card acts as a worldwide payment option which is sure to be accepted almost anywhere. However, to use Visa Electron for a payment you must have the necessary funds ready and available at the time you make the transfer.
Maestro: Maestro is an internationally accepted debit card service which is actually owned by MasterCard. A Maestro card can be either a prepaid card, or else associated with your bank current account.
PayPal: Essentially an online web wallet, PayPal allows players to use their debit and credit cards, or online bank accounts to send and receive payments online.
Paysafecard: A Paysafecard can be obtained without any form of registration and without handing over your personal information or bank account details. This is a prepaid voucher/scratch card which can be easily purchased from many retailers. Players then enter the card's 16-digit PIN code whenever they wish to make a casino deposit.
Neteller: This is a widely used virtual wallet which is safe and secure. Players can use it as a convenient way to make withdrawals, deposits and transfers.
Online Casino Security: Encrypted data
Online transactions are kept secure by using a data encryption process. Data encryption involves the translation of all transaction data into a form of secret code. This means that only those with access to the unique secret key or password will be able to read the data. Encryption is currently the most practical and effective way of making your data secure. Unencrypted data is called plain text, whereas encrypted data is referred to as cipher text.
This kind of data encryption will keep your data safe whilst it is stored on any computer system, and/or while it is being transmitted over the Internet or via other types of computer network.
Personal banking safety
Casino players should follow some basic safety tips when choosing legit online slots. Keeping your online transactions secure is also a matter of adopting sensible management strategies. The first essential is to keep all passwords, PIN and card numbers etc. strictly confidential. You should also get into the habit of checking a website is displaying a data-safe 'lock' icon before you enter any personal information. Furthermore, you should ensure your computer's firewall is active whenever you are connected to the Internet. And finally, do make sure you install any security updates for your computer's operating system immediately as they arrive.