The Online Casino Game Industry In Canada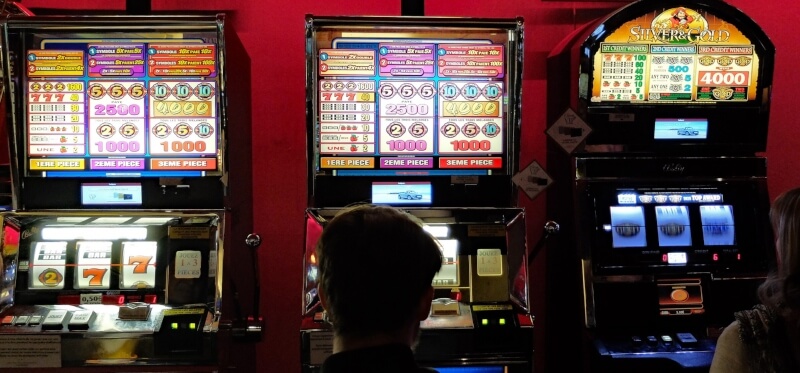 In all the excitement of actually playing Canadian online casino games, most players will rarely stop to consider what's involved in creating the final product they enjoy so much. But without casino software designed to execute all the fantastic features and effects which make each game so appealing, gaming life would be very dull indeed. Actually, the industry is moving one step forward as we see more and more android casinos in the market. Players are enjoying the fruits of a professional partnership between the game developers who create, develop and distribute the games and the online casino group which promotes, presents and manages the live gameplay, which is the end-product.
Software development company Microgaming is one of the leading companies active in Canada's gaming industry and is instantly recognisable for the professional quality of its gaming output. However, there are a number of other companies who are likewise based in Canada, and therefore also feature in the Canadian market. So let's have a brief look at this sector in more detail.
Casino Software delivers the gaming experience
Experts say that long cashout waits and poor-quality game sites are the primary reasons players abandon an online casino. Same applies to the mobile experience. Each of these features are software-driven. And when players encounter a slick software platform with fast-loading and good quality online slots, rapid and secure payment processing, and a responsive customer services function, they immediately feel comfortable within that environment. But if there is a poor range of game titles, perhaps coupled with clunky mobile access, then players will soon vote with their feet and move on elsewhere.
Canadian desktop and android software developers
Great games with superb graphics and state-of-the-art features are almost invariably produced by top game developers, so here are some of Canada's leading brands:
Microgaming: Even though is not a Canadian company, Microgaming is a world leader in gaming software development and has been involved in the industry since the earliest days of online gaming. Specialising in the development of high-quality, innovative games for the premier online casinos, Microgaming is an award-winning company at the heart of the gaming industry. With top titles such as Avalon II, Cash Splash, Alaskan Fishing, Immortal Romance, and Jurassic Park, Microgaming is a name you'll regularly encounter in Canadian online gaming. With multiple platforms, user-friendly interfaces and great multiplayer options, you can see why Microgaming has a proud reputation for premium gaming software.
3 Oak Gaming: 3 Oak is backed by Frima Studio, Canada's largest independent game developer responsible for the creation of outstanding media apps and packages, and creates game experiences which combine the mechanics of your favourite social games with exciting, real-money action. Supported by Frima's experienced people and comprehensive technical resources (over 350 artists and in-house programmers), 3 Oak has created its own range of innovative products which include both free-to-play casino games and thrilling real-money titles.
Aberrant Software: Aberrant Software Inc. are suppliers of enterprise level software to companies who aspire to make an impact in the global marketplace. Innovators in the multi-language and multi-currency support sectors, Aberrant have developed their Aberrant Gaming Suite, which is a turnkey package with a broad selection of online games. Software is always developed in-house and aims to deliver a unique gameplay experience for every user. Operators are provided with support functions such as a range of real-time marketing and financial reporting, plus configuration controls and utilities to facilitate bespoke tailoring of their flagship gaming suite.
Blaze Soft: Headquartered in Woodbridge, Ontario, Blaze Soft specialise in social casino platform products with many configurable features. The company's software makes it easy for any land-based casino to extend and link its gaming provision by building an impressive online platform. Games can be provided as rich content based on HTML5 and UNITY in a variety of formats e.g. mobile web and desktop, or else as mobile iOS and Android solutions.
GaleWind Software: Headquartered in Vancouver, British Columbia, GaleWind have developed an Adobe Flash application which marries the ease of use normally found only in a non-download casino with the sumptuous graphic performance and authentic animation of a premier download option. The GaleWind features are a Practice Casino and a Bonus and/or Rebate Casino, as well as a high-specification Tournament Casino. Each of these packages is delivered with the benefit of comprehensive technical support.
Jackpot Digital: Also based in Vancouver, British Columbia, Jackson Digital is an established provider of innovative gaming software products. Typical Jackpot Digital titles focus on poker and similar casino games, as well as other popular multiplayer options. Thanks to its experience in the development of gameplay software and a reputation for financial accountability, Jackpot Digital has become a notable presence in both real money gaming and social gaming arenas. Jackpot Digital also offer popular Asian multi-player gaming products as well as a one-stop online solution for poker, bingo, sportsbook and casino games.
LeapFrog Gaming: Among the first in the field to develop a virtual interactive gaming environment, Quebec-based LeapFrog has been active in the market since 2002. The LeapFrog community environment delivers a highly entertaining software product which promotes player loyalty – and thus greater profitability over the longer term.
Monster Byte: As a licensed B2B blockchain iGaming operator, Monster Byte are proud providers of Provably Fair Games. They offer a no-risk Sportsbook as well as cryptocurrency and e-wallet solutions for both new and existing clients, regardless of the size of the enterprise operation.
Old Skool Studios: Headquartered in Vancouver, British Columbia, Old Skool Studios are game developers and publishers. They offer a range of casino software which is focused upon social gaming platforms.
Parlay Games: Parlay Game Services offer a package based on freedom and flexibility with high standards of quality and service. Options include: the delivery of remote gaming content, a fully managed programme, or a full menu of software and gameplay options which can be configured to match the operator's business model. This presents a broad range of solutions to meet the requirements of every kind of casino venue.
Pro Wager Systems: This Ontario company offers scalable, premium-quality gaming solutions at a very reasonable price point. Pro Wager Systems are quick and easy to integrate within existing systems, and there are no further fees or royalties to pay alongside the initial purchase price.