The Evolution Of Online Casino Technology
Source: pxfuel
Today, just about any online casino houses a pretty impressive collection of software. From Blackjack to astonishingly complicated slots, iGaming truly is at the cutting edge of the internet world. But it wasn't always that way…
 In fact, not so long ago casino games online were decidedly unimpressive.
Let's step into a time machine now, travel back to the 90s, and watch as a journey unfolds and brings us back to the current era. Be warned, however, that the 90s was an ugly place as far as the internet is concerned. A standard .jpeg took several seconds to appear, and a 40-megabyte download was a torturous event that could easily last multiple hours. Not to mention that when the phone rang, your connection was lost, along with your download.
But, even as internet users suffered, amongst the primitive digital landscape, online casinos were being born.  
The 90s
Most iGaming players today are distinctly familiar with Microgaming. The company is nothing less than an online casino behemoth, and their games have broken world records several times over.
But back in 1994 Microgaming was decidedly less impressive. The plucky little company was ready to give birth to what they considered the best online casino that humanity had ever seen. Or, to be more precise, the only that humanity had ever seen. The site; basic. The graphics; embarrassing by modern standards. Real money play; not possible. But, it was the first recorded gambling site in history, even if it did only offer a handful of casino games online.
The following year Cryptologic swooped in with a revolution; a cryptographically powered method that officially made online bank transfers possible. Thus, the online casino boom was ready to explode.
By the end of 1996 around 15 real money venues gambling sites. The number ballooned to 200 by the end of 1997.
Broadband Brings The Magic
It is important to keep in mind that although we're talking about real money online casinos, we are also still in the 90s. This means that the games at each of the 200 sites, regardless of being playable for real money, were still grotesquely primitive and flimsy. Graphics were low resolution, and interfaces were so clunky as to make a modern calculators seem sophisticated by comparison.
Lest we forget, developers at the time were still limited by dialup connections, and this meant that, unless they wanted players to wait for hours, designs had to be kept as streamlined as possible.
 It wasn't until the arrival of broadband in the late 90s and early 2000s that major improvements could be seen. In 1998 a bold, forward thinking online casino called Planet Poker went the whole 9 yards, and perhaps bit off significantly more than they could chew. The site boldly offered genuine, Live Poker, complete with video feeds of other players. Needless to say, the video feeds were mostly horrendously pixelated and about as stable as an ocean in a hurricane. But those players, if they knew it or not, truly were pioneers at the best online casino available at the time.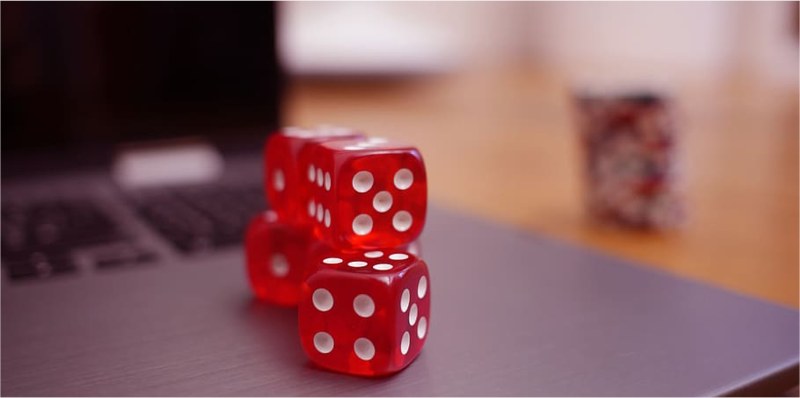 Source: pxfuel
The Professional Transformation
As the early 2000s transitioned over to faster internet, so online casinos quickly took advantage of the additional potential. The days of having to wait many seconds, or even many minutes for a single game to load were over.
Casino games online gradually become prettier, better designed, and more numerous. Dozens of new companies entered into the industry, bringing with them some of the finest software developers in the world. Though, even as some tried and failed, Microgaming and Cryptologic, the founders of the industry, managed to weather the various storms and stay relevant.
Interestingly enough, for a big part of the early 2000s general consensus was that iGaming enthusiasts weren't particularly interested in Live casino games, which had already debuted as far back as 1998. It wasn't for some time still that this cutting edge technology would make its comeback. Though when it did come back, it was in an astonishingly big way.
Online Casinos Today
The average internet user today sneers at internet speeds that are anything less than blistering. Yes, we are in the era of 5G, and if it isn't possible to watch several YouTube videos simultaneously, all in 4K resolution, we're going to throw a tantrum.
Online casinos are now swinging back to the Live format that was dabbled with in 1998, and revolutionary companies like Evolution are leading the way. Highly trained dealers, broadcasting out of dedicated studios, are watched by thousands of gamblers across the globe. Blackjack, Baccarat and Poker, it is all available Live, and yes, it is all in crystal clear HD.
Did someone say VR? Yes, it is also available, and will likely play a big part in the gambling world of the inevitable science fiction future. When that happens still remains to be seen.