5 Of The Best Casino Books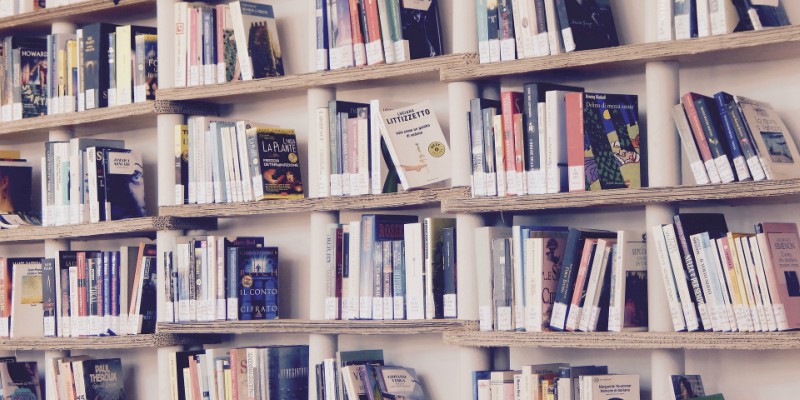 These days readers can find books on virtually any subject, and gambling is no different. From card counting, to sports betting, poker strategies, biographies and even casino etiquette, there's a whole host of subjects to choose from. Players looking to play in an online casino, might enjoy brushing up on their gambling knowledge. Let's look at some of the most well-known gambling books out there.
New Complete Guide to Gambling
One of the beauties of gambling is that it doesn't change very often. Many of the rules that applied over 50 years ago still apply today. The unchanging quality of gambling is what has made Scarne's New Complete Guide to Gambling such an enduring classic. Written by John Scarne in 1961, the book is considered to be one of the most comprehensive guides on the subject of gambling.
John Scarne made his name as a magician, card manipulator and gambling expert. He also worked as a gambling consultant for casinos and governments around the world. Throughout the book Scarne details his long career in the gambling world and gives deep dives into the rules behind all the major gambling games. This includes odds, house percentages and even how to spot cheaters. Scarne's New Complete Guide to Gambling is suggested reading for any enthusiastic gambler.
Gambling 102
In his 2005 book Gambling 102: The Best Strategies for all Casino Games, Michael Shackleford delivers what is best described as the nerd's book of gambling. With the help of computer simulation and deep mathematical analysis, Shackleford gives precise deep dives into the odds for all the mainstream casino games.
Shackleford is a former professional actuary who has helped to design many of the world's most played online slot machines. He also worked as an adjunct professor of Casino Math and a contributing editor for Casino Player magazine.
Blood Aces
Written by Doug J. Swanson in 2014, the full title for this non-fiction work is Blood Aces: The Wild Ride of Benny Binion, the Texas Gangster Who Created Vegas Poker. As you may have gleaned from the title, the book follows the true story of Benny Binion, a mob boss who would eventually come to pioneer the World Series of Poker. Binion is known as one of the biggest and most controversial names in gambling history. He was a larger-than-life figure who used a combination of shrewdness, violence and showmanship to solidify himself as one of the pioneers of modern Las Vegas.
Doug Swanson is a professional journalist who used declassified government documents to reveal the incredible true story of Binion. Swanson is also a winner of a Pulitzer Prize for feature writing.
Bringing Down the House
Bringing Down the House by Ben Mezrich tells the true story of six MIT students who used their incredible math skill to count cards in Vegas to win millions. Though this 2003 book is considered to be non-fiction, it's alleged that many parts of the story are fictionalised or sensationalised for the sake of entertainment. The book was so popular that it was adapted into two Hollywood films, 21 and The Last Casino.
Ben Mezrich is a professional author who has written many non-fiction works of a similar vein, though Bringing Down the House is his most famous work.
Telling Lies and Getting Paid
If gambling fiction is what readers are looking for, then Telling Lies and Getting Paid: Gambling Stories by Michael Konik is probably a good place to start. This 2001 book is made up of a collection of short stories based around gambling. The book substitutes gambling strategies and statistics for a more emotional and philosophical look into the world of gambling. Michael Konik is a professional author and gambler.
A new chapter
This is of course just a small slice of some of the gambling books out there. Reading is a good way to pass the time and expand a players knowledge when they're not playing in an online casino. There are so many books to choose from that any reader will find something that suits them.