Casino Slots Tournaments Guide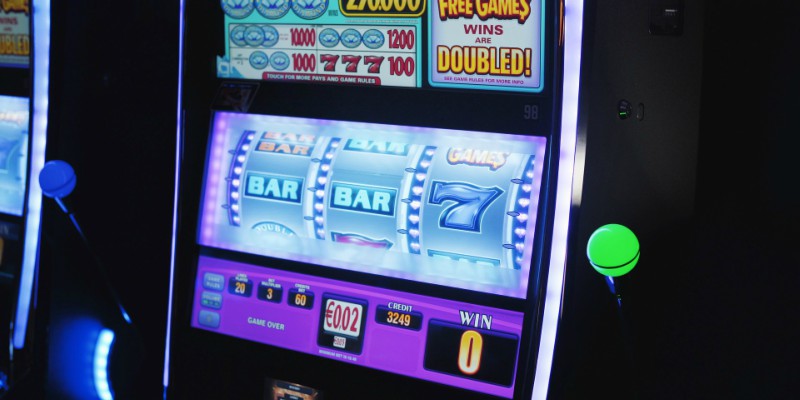 The concept of an online slots tournament might seem strange at first. Most people consider slot machines to be a solo affair, but they can also have a social aspect. Playing in a slots tournament in an online casino gives players the chance to compete against players from around the world. There is also a potential grand prize winner for the player who performs the best. But before players take part in a JackpotCity online slots tournament there's a few things to know about how it all works.
How do slots tournaments work?
The format of a slots tournament is simple. Players must try to score as many winning combinations as they can during a specific time period. Each player is given the same amount of time to compete within the tournament timeframe. For instance, the tournament timeframe might be six hours, but players are only allowed to play for five consecutive minutes, and the time keeps counting if you leave the game or close the casino. Every player invited to the tournament receives the same amount of coins/credits. Once these coins/credits are used up, the tournament ends for that player. That person will also now be able to re-enter the tournament.
This means that players are able to play until either one of three things happens. Either the tournament time frame expires, their individual playtime expires, or all of their credits are used up.
The top 30 players who have the highest scores at the end of the tournament are declared the winners.
JackpotCity slots tournaments are by invite only. Most players with verified JackpotCity accounts are eligible to receive invites. Players don't have to compete if they receive an invite, but should keep their eyes peeled for one if they hope to get involved.
Getting social
One of the most interesting aspects of an online slots tournament is the social side of the game. As players compete they are playing against other players from all over the world. Players are able to test their mettle against these other players, which can give the regular slots formula a bit of an edge. The tournament is enjoyed by competitive players.
Some things to remember
Playing an online slots tournament is a bit different from playing a game of solo slots. There's some important things to remember while competing in a tournament that can make the experience better for any player.
Players should always remember that there is a set time limit for the tournament. Stepping away from the game, taking too long between spins, or pausing to watch a video or read something might lead to disappointment when time runs out.
Players should also be mindful of the paytable and the paylines of the individual slots game, where the tournament is held. The paytable highlights which symbols in the game are the most important to look out for. The payline on the other hand shows the ways in which symbols match up in order to pay out. Betting on more than one payline increases the chance of winning.
Other factors for players to consider are wilds, scatters, multipliers and bonus rounds. Wilds are symbols that can stand in for any other symbol, which makes winning combinations easier to match. Scatters can form winning combinations even if they don't appear within a winning payline. Some scatters can also trigger special bonus rounds or events. Multipliers give players a chance to multiply their possible winnings.
Ready to compete
Players should now know enough to know their way around a slots tournament at JackpotCity online casino.