The Best Casino-Inspired Makeup Tutorials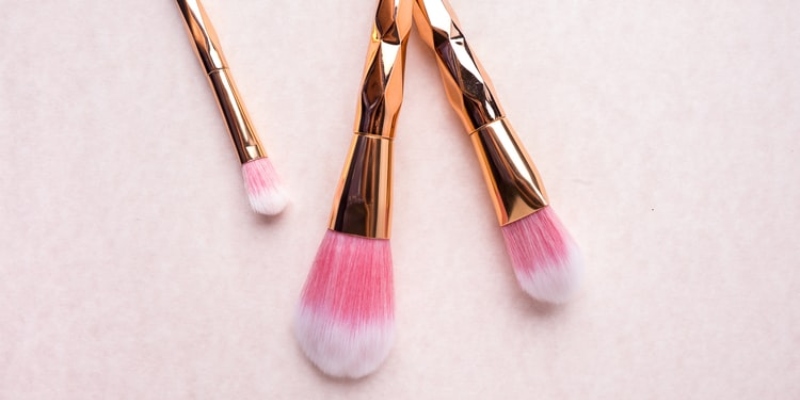 Source: Hazel Olayres on Unsplash
It's never been easier to create incredible makeup looks all thanks to the thousands of makeup tutorials on YouTube. You can find tutorials on any makeup technique imaginable. Want to know how to do a smoky eye? Done. Wondering about eyebrow tattooing? You'll find the answer. Never managed to draw a straight line for that 1950s-style cat eye? There's a tutorial on that. And the secret might be…Sellotape!
Here at JackpotCity online casino we have selected the best makeup tutorials inspired by casino games and the world of casino, from glamorous Bond girl makeup from Casino Royale to the marvellous Queen of Hearts makeup from Tim Burton's, Alice in Wonderland. There's even a makeup tutorial presented by a real-life Las Vegas showgirl, Dani Flahive, and poker-themed makeup that's perfect for a Halloween party or just for fun.
JackpotCity is New Zealand's favourite online casino, and we love all things related to casino games, pokies and cards. We've done the hard work to find the best "casino-themed" makeup tutorials to share with our readers and tried to include a variety of different makeup styles and influencer skin tones, so there's something for everyone. Whether you need a casino-inspired look for Halloween, a look for a night out in Vegas or to the local casino, instructions on Las Vegas pinup makeup for a night on the town, or just a little makeup inspiration, you should find something in this article. We hope you enjoy it!
New Zealand's own YouTube makeup influencer
New Zealand has its own makeup influencer and social media superstar from Palmerston North: Shannon Harris. This talented kiwi goes by the name of Shaaanxo on YouTube. You've surely heard of her already. She's made a name for herself with her glam but accessible looks and has 3.09 million YouTube subscribers – that's well over half the population of New Zealand! If we count Instagram, Facebook and Twitter too, then the figure jumps to 9 million followers.
Since the launch of her YouTube channel in 2009, Shaaanxo has become one of the most popular makeup influencers on YouTube. She was even named as one of the year's top global influencers by Forbes in 2017. She has created her own makeup brand, which is now available online, that has everything you need to create the looks featured in this best of list. Shaaanxo's appeal is partly because of her spontaneous and down-to-earth personality. She genuinely seems like a nice girl and it's easy to understand why she has become a YouTube sensation. Aside from her makeup tutorials, she also creates shopping vlogs and talks about her real-life experiences related to beauty. She candidly films her trips to get Botox injections and openly discusses her cosmetic surgery procedure and everyday life. The first makeup tutorials in this list are presented by Shaaanxo.She shows us how to get a glam look worthy of a Bond girl. Read on…
Bond Girl in Casino Royale
Shaaanxo does brilliant makeup tutorials using products that are easy to find in New Zealand and gives viewers clear instructions on how to create each of her looks. In her "One Brand Tutorial & First Impressions CLINIQUE Cocktail Series" video she creates a look that is very similar to the makeup worn by Eva Green using only Clinique products. In the film, Casino Royale, Eva Green plays the Bond girl Vesper Lynd. We've chosen two tutorials that will help you get Green's makeup look from the scene in which she's wearing a black Versace evening gown. The look features smoky, sultry eye makeup and classic red lips. This classic look is sure to please and would be suitable for a cocktail party, a trip to the casino or a date night. However, the long, long list of makeup products that Shaaanxo uses to get this look could be a little off-putting. Don't worry, you can use what you have at home, but just in case you recently won the jackpot playing online casino we have included the specific product list for each makeup look!
Vesper Lynd Glam Tutorial 1:
Entirely using Clinique products: Moisture Surge moisturiser, Beyond Perfecting foundation + concealer in two shades, sponge, Line Smoothing Concealer, All About Eyes Concealer, Chubby Stick Sculpting Curvy Contour, Chubby Stick Sculpting Highlight, Chubby Stick Colour Balm in robust rhubarb, transparent blended face powder, face brush, Just Browsing brush on brow mousse, black eye liner, eye brush, Chubby eyeshadow sticks in two shades of brown, True Bronze bronzer in Sunkissed, Lid Pop eyeshadow in Cocoa Pop, Pretty Easy Liquid Eye Liner in black, black bottom lash mascara, black Lash Power mascara, Cream Pop Lid Pop, Cheek Pop in Cola Pop, Clove Pop matt lipstick.
Vesper Lynd Glam Tutorial 2:
Smashbox Primer Water, Sellotape, liquid concealer, contour palette, top blender brush, eyeshadow brush, MAC chocolate-brown pigment, Makeup Geek Crème Brulée powder, Lit glitter, Makeup Geek Bada Bing powder, pencil brush, MAC Blacktrack gel liner, skin primer, Tarte Amazonian clay foundation, sponge, Naked Skin foundation, Focus Fix liquid concealer, bronzer brush, powder brush, MAC Studio Fix powder, lip balm, Cat Eyes black liner, light-gold eyeshadow, white-champagne eyeshadow, The Fan Girl, Xobeauty false lashes, dark lash glue, eyebrow grooming brush and brow powder, L'Oreal brow plumper, NARS Liberté blush, shimmer brush, Anastasia of Beverly Hills highlighter, shimmer fan brush, black MAC mascara, MAC Nightingale lipliner, Lipland deep wine gloss.
Las Vegas showgirl makeup protocol
Dani Flahive is a showgirl working in Las Vegas. This makeup tutorial was made while she was still working on the show "Jubilee!", an iconic showgirl spectacular that closed in 2016. When "Jubilee!" ended its run in February of 2016, Flahive moved to another burlesque show in Vegas called Crazy Girls that is still running today. This year she got married to Murray SawChuck, one of YouTube's newest sensations in the world of magic. This tutorial explains Dani's "showgirl protocol" makeup method, which is a protocol designed so that performers are ready to hit the stage at the same time every night without fail. The protocol needs to be simple, easily repeatable and fast. She prepares her face prior to the tutorial using Smashbox Camera Ready CC Cream foundation and translucent powder.
To create Dani's showgirl protocol makeup you need:
Maybelline cover stick base, pearly white eyeshadow, eyeshadow brush, orange eyeshadow, light pink eyeshadow, deep pink eyeshadow, regular black liquid eye liner and waterproof black liquid eye liner, Smashbox BB Cream for eyes, blusher brush, Rene of Paris XL fake lashes, MAC pigment colour powder in vanilla, Smashbox Halo Hydrating Perfecting Powder bronzer, Smashbox Blush Rush in Radiance, MAC Cherry lip liner, MAC retro matt Ruby Woo lipstick.
Tim Burton's Queen of Hearts
In this tutorial, on the dope211 YouTube channel, we learn how to create the perfect Queen of Hearts makeup look in the Tim Burton style. Dope211 is a popular influencer with 5.86 million subscribers and her channel is full of incredible makeup transformation videos. If you loved the Queen of Heart's in the latest Alice in Wonderland film, this tutorial is for you…
What you'll need:
Kryolan clown white face makeup and brush, Ben Nye Setting powder in white, Elmer's Washable Glue, Jesse's Girl eyeshadow primer, BH Cosmetics "Take Me to Brazil" palette, Morphe Black gel eye liner, Sigma eye liner brush, Wet 'n' Wild blue eyeshadow in shade "Blue Had Me at Hello", Doll me Up Top lashes, Jlash bottom lashes, OZ Naturals mask, Absolute New York true red lip liner, AILA Cosmetics Nail Lacquer in Mister Pookie, Skone Cosmetics eye/lip pencil in wine, Briogeo Ginseng & Biotin Volumizer, Bella Pierre bright pink lipstick, Red Queen wig, Deluxe Queen of Hearts Costume.
Vintage Las Vegas – Redhead Vixen
The Viva Las Vegas event celebrates the 1950s' rockabilly style and vintage Las Vegas. Cherry Dollface is a YouTube influencer who specialises in pin-up girl makeup and hair. Below you'll find a video of her weekend at Viva Las Vegas in 2020 showing a variety of makeovers she did for different people attending the event. There's plenty of inspiration here if you like this look!
And so that you can actually learn how to create this style yourself, here is one of Cherry Dollface's many YouTube tutorials on how to get the perfect Las Vegas pin-up look. Before the video, Cherry Dollface has prepped her face using foundation and concealer.
What you'll need:
Balmsai palette by The Balm in the shades Wipe Out/High Tide/Epic and Woody, Anastasia BH Brow Wiz brow pencil, Anastasia BH tinted brow gel, Buxom True Hue blush in seduction pink, tapered blush brush, Obsessive Compulsive Cosmetics black eye liner pencil, Clinique High Impact black mascara, fake lashes, red lip gloss, Sugarpill eyeshadow in tako white, Anastasia BH Dipbrow Pomade, angled brush, The Balm Schwing! black liquid eye liner, Buxom True Hue blush in Shangri La, larger angled brush, Bomber Betty Sketch Stick in plush red, Besame Cosmetics red cherry lipstick.
Vintage Las Vegas - Lena Horne
If you like the style above but don't have the same peaches and cream complexion as Cherry Dollface, why not try a Lena Horne version of this Las Vegas retro look? Below is a tutorial by Lingywashere who shows us how to get the vintage pin-up look on dark skin tones.
What you'll need:
Smashbox Photo Finish primer, MAC Studio Sculpt foundation (NC30), Rimmel bronzing contour powder in Sun Love 002, Rimmel highlighting powder Transparent 001, L'Oreal True Match W7 powder, NYX eyelid primer, Rimmel bronzer in Sun Love 002, Maybelline Eye Studio Gel in black, NYX matt black eyeshadow, NYX dark brown eyebrow pencil, NYC Big Bold black mascara, NYX Plush Red lip liner, Wet n' Wild red velvet lipstick (matt 910D) and a scarf.
Poker Halloween makeup
A newcomer to YouTube, Hannah Webster creates an amazing poker-themed look for a costume party or Halloween.
To create this poker makeup, Hannah uses the following products:
Wolfe Face Art & FX face paint palette, BPerfect Cosmetics Carnival III palette, Jeffree Star Cosmetics Cremated palette, Anastasia BH lip palette, Jeffree Star Cosmetics liquid lip in Drug Lord, Too Faced Hangover 3-in-1 primer, Giorgio Armani Designer Lift foundation, RCMA Makeup No Colour powder, P Louise Makeup Academy Base 2, B Perfect Cosmetics Tahiti lashes, black stick-on gems, cards to cut up and stick on.
Harley Quinn makeup by Nikkie
Harley Quinn is a new character in the DC universe. She was created as the female counterpart to the Joker in Batman. The Harley Quinn design is based on the look of a playing card jester. Harley Quinn's design uses many elements from playing cards and other casino symbols: diamonds, hearts, and a black and red colour scheme. The design is referred to as "Harlequin Jester".
To create the look, Nikkie uses:
Glamglow Glowstarter Mega Illuminating moisturiser, Koh Gen Do Aqua foundation, Urban Decay All Nighter foundation, Urban Decay Naked Skin Colour correcting fluid in pink, Urban Decay Naked Skin concealer, NARS soft velvet loose powder, Giorgio Armani Luminous Silk powder, MAC Studio Fix pastel powder in shimmering white, Benefit brow pencil, Tarte brow mousse, Benefit Cosmetics 3D Brow Tones, Kevyn Aucoin Light sculpting powder in Coco Bling, Jouer Cosmetics powder blush in Peony, MAC Paint Pot in soft ochre, Sugarpill eyeshadow - Love+, Inglot Pure Pigment #75, Urban Decay Heavy Metal glitter liner in Midnight Cowboy/Glamrock, Morphe eyeshadow palette, fake lashes, Benefit Roller lash mascara, Jouer Cosmetics lip cream in Fraise Bonbon.
Harley Quinn for dark skin tones
To achieve the Harley Quinn makeup look on dark skin tones here is a video by Danica Theobald…
To create this look, Danica uses the following products:
Inglot eyeshadows #426 (blue) and #50 (red), Makeup Geek Cosmetics eyeshadow in Corrupt, L'Oreal telescopic black mascara, Red Cherry lashes #110, MAC Smolder eye liner, MAC Prolongwear Trust in Red lipliner, MAC Russian red lipstick, NYC black liquid eye liner, Inglot AMC gel #77.
Classic glam burlesque makeup
If you have ever managed to visit Las Vegas, you may have visited one of the many burlesque shows. In recent years, you will have had the choice of Crazy Girls at Planet Hollywood (in which Dani Flahive stars, see her makeup tutorial at the start of this article), X Rocks at Bally's, X Burlesque at Flamingo, X Country at Harrah's, Fantasy at Luxor and Zombie Burlesque at Planet Hollywood. Many of these shows have been closed during the pandemic. If you like the burlesque look, here is a tutorial on how to recreate the makeup:
What you'll need:
Ura QT Colourpop palette in smoky brown, ABH x Amrezy Palette in the shades Yugo/Barb/BK , eyeshadow brush, ABH eyeshadow primer, Morphe black liquid eye liner, fake lashes, eyelash curler, black lash glue, Benefit Porefessional primer, Lancome Rose Milk Mist, Tarte Face Tape foundation, Benefit Boing concealer, Lancome translucent powder, spot concealer pen, Riviera by Anastasia palette in the shades white/Sails, white liquid eye liner, Urban Decay Heavy Metal cream shadow, bronzing powder, Tarte blusher, Cookie shimmer powder, Goof Proof Brow Pencil, Rimmel Exaggerate lip liner, lipstick in Rose pink shade, bob wig.
Ace of Spades makeup
The last YouTube tutorial on our list is an all-Nyx makeup creation with an Ace + Spade's theme. This was created in association with Nyx Professional makeup products.
The Nyx Professional products you'll need:
Epic ink liner, On the Rise Volume Lifscara, Jumbo eye pencil, Glow On lip gloss, Sweet Cheeks creamy powder blush glow, Glitter Goals liquid lipsticks, slim eye pencil, slim lip pencil, Love You So Mochi highlighting palette.
That's the end of our best-of casino inspired makeup. We hope you enjoyed browsing through our selection of tutorials and are ready to grab a makeup palette and some false lashes and start inventing your own stunning looks! Who knows, maybe you will be the next YouTuber featured in a future article?