Discover Canada's Best Online Fruit Slots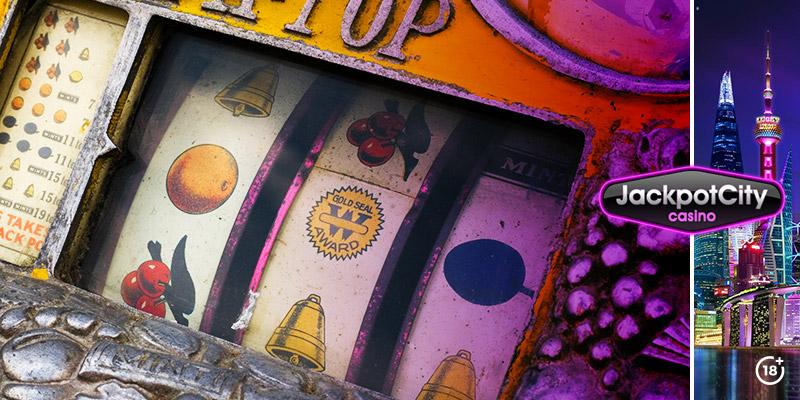 Source: Shutterstock
Regardless of their age, fruit slots are casino games that are still widely played – and loved – throughout Canada. Today, we're thrilled to recommend what we feel are some of the country's best online fruit slots, which you might like to try out at your favourite online casino. But before we do, let's first delve into the fascinating beginnings of modern-day slots.
Early Slot Machines
The first slot machine was commercialised by Sittman and Pitt in 1881. It was based on a poker game and featured five drums with 50 cards. Players would try their hand at making a potential winning combination by inserting a nickel into the machine. As there was no direct payout mechanism at that time, players with winning combinations would receive free products from the owner of the machine instead.
A few years later, the German-born American engineer, Charles Fey, was able to solve the payout problem that the first gaming machine presented. Nicknamed 'The One-Arm Bandit', Fey's machine simplified the game by replacing the five drums with three reels. It also incorporated five symbols (Diamonds, Hearts, Horseshoes, Spades and a Liberty Bell) instead of the original 50 cards to represent the possible jackpots.
Not only this, but the gambler could now also receive their potential prizes automatically, via a convenient coin tray. Fey's slot machine quickly spread across America and thrived for years.
The Birth of Fruit Slots
At the turn of the century, prohibition hit North America and slot machines fell prey to restrictions. Gambling real money was considered immoral and illegal. This sparked another simple yet striking idea for Fey: to remove the coin tray and revert to hand-to-hand exchanges once more.
Once again, he replaced the machine's symbols, this time with fruit icons. Oranges, cherries, melons and apples now appeared instead, while the Liberty Bell was taken over by a Bar – meant to represent a chewing-gum pack. In fact, the new machine was known as a 'Chewing-gum Dispenser' and the fruits represented the available gum flavours.
Slot machines in the USA vs Canada
While fruit slots were immediately popular in the USA, especially with the rise of casinos in the post-prohibition 1930s, Canada's strict anti-gambling laws stuck until 1985 – the year the country finally allowed licensed premises to operate slot machines.
Once they were permitted, they quickly became popular in both land-based and online Canadian casinos.
Fast-Forward to Online Fruit Slots Today
In this modern age, where slot machines have seemingly endless theme variants, amazing graphics and increasingly innovative features, it can be hard to understand why simple fruit slots still exist.
The answer? They're still loved by many gamblers! If we had to speculate as to why, we'd say it's the simplicity and retro feel of the games themselves. Players who bet on fruit-based slot machines do it for the beauty of the game.
Even today, online fruit slots are often depicted with a lever and every time a possible jackpot is won, the legendary sounds players have been hearing for a hundred years ring out to celebrate the occasion.
Popular Fruit Slots You Can Play Online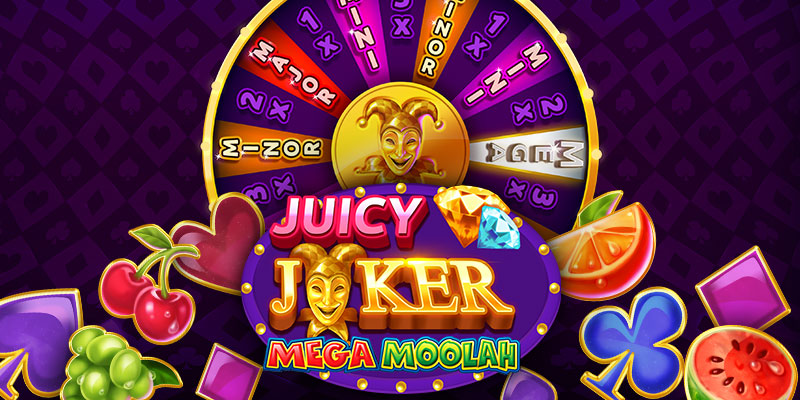 Source: Microgaming
Now that we've covered some of the fascinating history of fruit machines and discovered how online fruit slots work, it's time to fulfil our JackpotCity Casino promise of recommending a few stand-out titles you might like to try next time you're logged into your account.
First up, a modern 5-reel number that's full of scrumptious symbols and equally delicious gameplay…
Fruit vs Candy
If you have a sweet tooth, Fruit vs Candy might be an eye-catching fruit slot to try. This 5-reel slot machine uses a fun 243 Ways-to-Win mechanic and dazzles with bright colours and an energetic vibe. Random bonus rounds keep things fun, while the medium-volatility rating is a good gauge for whether the slot will appeal to your personal playing habits.
6 Tokens of Gold
Microgaming's 6 Tokens of Gold online slot game is a punchy one, we'll give it that! The fruity symbols and classic graphics evoke nostalgia, while the dynamic gameplay and potential payouts scream 'Fun Fruit Slot!' with every spin.
Besides traditional fruit icons like cherries, lemon, orange and plums, players can also expect to come across other iconic symbols as they play, including a horseshoe, bell, bar, 7 and diamond.
This online slot game has 25 paylines that are spread across its 5x3 grid, and even offers a Free Spins bonus round, triggered when 3 Free Spins scatters appear.
Our favourite feature? The HyperHold™ jackpot, which contains potential Maxi, Mega and Mini payouts.
Wacky Panda
A blend of both modern and retro, the Wacky Panda slot game is full of tropical colours and very straightforward to play, making it perfect for all gaming levels – beginner to expert!
With 3 spinning reels, 1 payline, and an easy-to-understand paytable featured right next to the game's reels, Wacky Panda gives players a true taste of traditional slot machine betting, wrapped in a modern skin. And while it may not feature bonus rounds many modern-day fruit machines typically do, it's just as fun to play.
Fruits you can find in its paytable? Grapes, bananas and watermelon!
Joyful Joker Megaways™
Complete with a suave soundtrack and silky graphics, Joyful Joker Megaways™ breathes fresh life into online fruit machines, offering all sorts of exciting features. It also features a unique reel structure, where up to 7 symbols are possible on some reels.
Juicy Joker Mega Moolah
Featuring a progressive jackpot wheel, Returning Wild Re-Spins, Juicy Wilds, Free Spins and more, Juicy Joker Mega Moolah joins the world-famous progressive jackpot slot series, offering plenty of traditional fruit slot symbols for online players to discover.