Discover Canada's Best Online Fruit Slots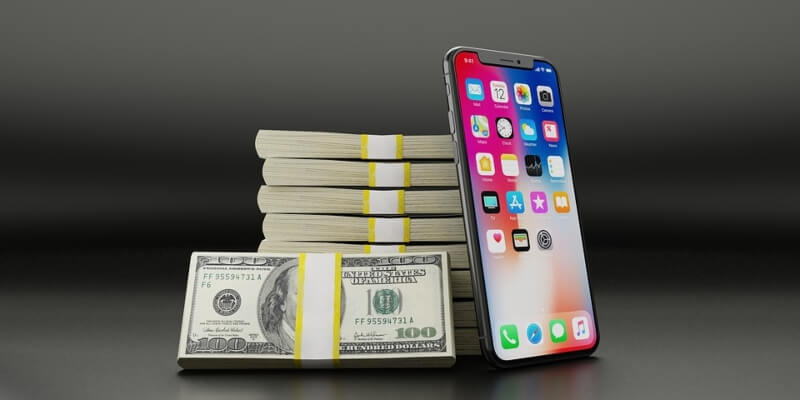 Can you hear the sound of someone hitting the jackpot while animated fruits spin in front of your eyes? If you can, you're probably picturing a classic fruit slot. But do you know how and when they were created? Maybe you do and you wonder how they can still be popular today. Read on to find out!
The first slot machines
The first slot machine was commercialized in 1881 by Sittman and Pitt. It was based on the poker game, had five drums and 50 cards. The machines were located in pubs and the players would try their hand at making a combination by inserting a nickel in the machine. As there was no direct payout mechanism, the player that made a winning combination would walk to the bar where the patron would offer him a free beer or cigar.
A few years later, the German-born American engineer Charles Fey was able to solve some problems encountered with the first gaming machine. His machine, nicknamed the "One-arm bandit" simplified the game, replacing the five drums with three reels and the numerous cards with only five symbols: Diamonds, Hearts, Horseshoes, Spades and a Liberty Bell symbol to represent the jackpot. Not only were the winnings more frequent, he also made them mechanic. The gambler could now receive his prize automatically in a coin tray. The slot machine quickly spread across America and thrived in pubs for a few years.
The creation of Fruit Slots
At the turn of the century, prohibition hit North America and the slot machines were preys of choice. Gambling real money was considered immoral and became illegal. So Charles Fey had a simple but striking idea: he removed the coin train and the prizes had once again to be hand-given by the owner. He also changed the symbols and replaced them with fruits – usually orange, cherry, melon and apples – at the exception of the bell that became a "bar", symbol of a chewing-gum pack. In fact, the new machine was known as a "chewing-gum dispenser" and the fruits were the available flavours.
Slot machines in the USA vs Canada
While Fruit Slots were immediately popular in the United States and the end of prohibition in the 1930s saw the rise of casinos all over the country, Canada had strict anti-gambling laws for much longer. In fact, it wasn't until 1985 that Canada allowed licensed premises to operate slot machines. Once they were allowed, however, they quickly became popular in both land-based and online Canadian casinos.
Why are online fruit slots still popular today?
In this modern age where you can find slot machines on pretty much any theme, with amazing graphics and all sorts of different features, it can be hard to understand why simple Fruit Slots still exist.
It's simple: gamblers still love them. The simplicity and retro feel of the game is a big hit with players that want to enjoy slot machines for the beauty of the game. Even today, online fruit slots are often depicted with a lever and every time you win the jackpot you can hear the legendary sounds players have been hearing for a hundred years.
Popular Fruit Slots you can play online
Now that you understand the history and how online fruit slots work, you might be wondering which ones you should try. Here at Jackpot Casino we made you a selection of our favourites:
Fruit vs Candy
If you have a sweet tooth you should definitely try this one. This 5 reels type of slot machine works on a 243 Ways-to-Win base. The bright coloured theme with a green and purple background gives off an energetic vibe while the frequent random bonuses make sure to keep the game moving fast. The small but frequent payouts make for a generous game even if it's advertised as a medium-volatility one.
Fruit Fiesta 5 reel
This sequel to Microgaming's 3 reels Fruit Fiesta online slot game is a punchy one! The fruity symbols and classic graphics might make you nostalgic but the dynamic game and frequent payouts will keep you coming for more.
This online slot game has 15 paylines spread across the 5x3 grid and offers a whopping 34 possible winnings combinations. It also offers a variety of bonuses and you will often get scatter, wilds and multipliers symbols while you play this game. There is even an AutoPlay function if you want to accelerate the game.
But the best feature is without a doubt the progressive jackpot that you can obtain by hitting five Fruit Fiesta symbols on the 15th payline!
Fruit Salad
If you're feeling tired or a bit under the weather, you might be in need of a vitamin boost and this Fruit Salad slot game will do the trick. This retro game is full of tropical colours and very straightforward.
With 3 spinning reels, 3 paylines, and no-over the top features, this game offers you a real taste of the traditional slot machine.  But don't misjudge it, you can't still get impressive rewards with this game, and you could even reach a payout of 5,000 times your initial bet!
Fruit Slots
As the direct name of the game probably already gave out, there is no fuss in this online slot game. With a simple background and flashy fruit symbols, this game delivers the basic functionalities any slot machine should provide.
Fruit Slots is as intuitive as it can be. With only 3 reels and one central payline, even a first-time player would have no doubt on where the symbol combination should appear.
Although this game is mostly for purists or first-time players looking for a comprehensible game, it still has a decent payout and will certainly provide you a lot of fun.
Pub Fruity
In the 20th century, Fruit Slots became a staple in a lot of neighbourhood pubs. Pub Fruity realized that and gives you an authentic pub feeling while providing serious payouts. It has two bonus games: one that can provide a top prize of 500 times your bet and another one where predicting the winner of a dart contest will win you 1,000 times your initial bet.
Pre-pear yourself for a lot of fun
If you want to have fun on a retro slot game, Online Fruit Slots are without a doubt perfect for you. So join in the fun and start juicing!