A New Trend for Online Casino Gamers: Bingo Raves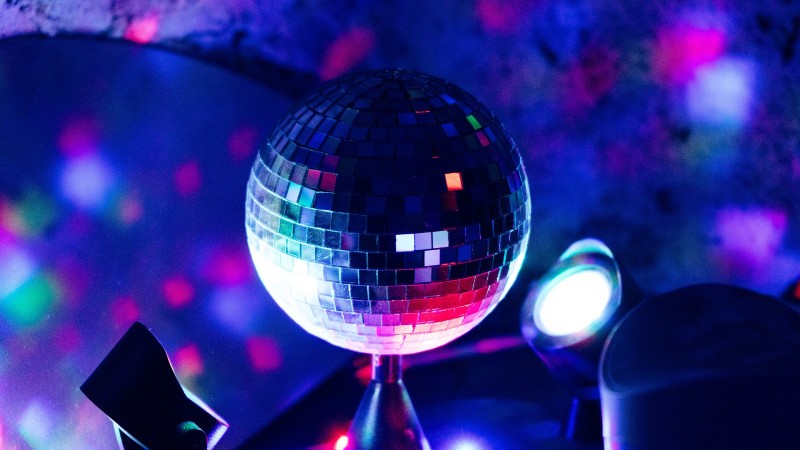 All online casino fans know that anything is more fun if you turn it into a game—and it's even sweeter if there's a chance to win. That's why we think the creators of bingo raves had the right idea.
This new trend is just what it sounds like: a traditional bingo hall combined with a dance hall element. That means loud music, flashing lights, and lots of prizes. Read on to see how this trend got started…and where you can find an event.
A Twist on a Classic
Bingo has been around for around a century, but it's still going strong. The basic concept is that you get a card with 25 random numbers on it. The game host will call out numbers, which are traditionally printed on ping pong balls that are drawn from a large hopper. Nowadays, some bingo halls will use numbers put out by a random number generator. When the host or their helper calls a number that's on your card, you mark it off using small tokens or chips. All you have to do is be the first to get five in a row (diagonal, horizontal, or vertical) on your card and "BINGO!" You win.
When you're playing for money, you'll pay a price for each card that you play, and the entry fees will be divided up as winnings. In most places, you can play multiple cards at once to up your chances—as long as you can keep up with the numbers being called.
What's fun about bingo is that there are basically endless variations. Depending on where you play, you can find different card layouts, winning combinations, and twists. There are often themed bingo games depending on who's hosting.
The rules can vary a bit depending on where you play, too. In some places, you have to be the first to fill your whole card to win. Other tournaments have different winning combinations that you can call, beyond just the usual diagonals and lines.
There are different games similar to bingo that are played around the world. One of the most popular is Lotería, or Mexican bingo. In this variation, each player gets a four-by-four card with a grid of colourful pictures. The caller yells out the names of the pictures, usually accompanied by a little rhyme or joke. The pictures include different people, instruments, animals, and household items. The first player to have a winning pattern shouts "Buena!" and is the winner.
The oldest version of bingo was a lottery game in Italy called Il Giuoco del Lotto d'Italia, which was later adopted throughout Europe. The game as we know it was popularized by Edwin Lowe in 1929. While working as a traveling salesman, he came across a carnival game in Georgia, where people marked stamped cards with dried beans.
It's unclear where the name "bingo" came from. One theory is that it's meant to mimic the sound of a bell, or it could be a twist on "Beano", an old name for the game from when it was played using dried beans to mark the spaces.
Throughout all these years, the game has remained popular because it's easy to play and anyone can win. You don't need any special skill beyond keeping up with the numbers that are called. There isn't a strategy you have to learn, either so it's a great game for beginners. It's also a pretty low-stakes game, since cards often only cost a dollar or two. And whether it's your first game or your fiftieth, you still have a chance to win.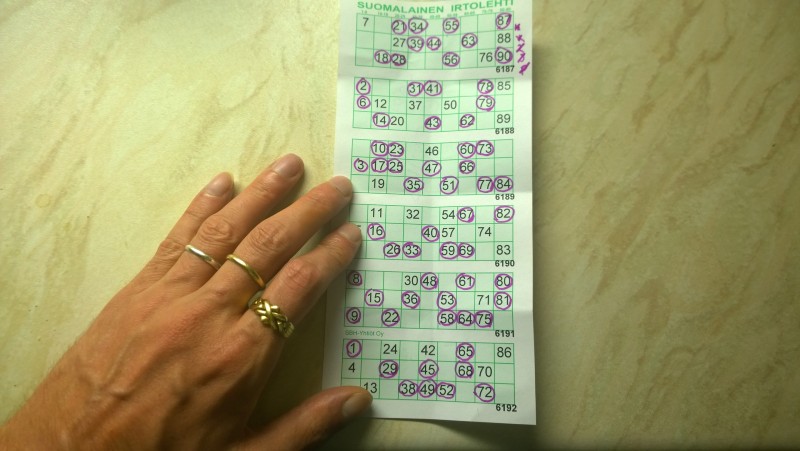 Bingo for the Modern Age
Over the last hundred years, the gaming landscape has changed a ton. Like many other gambling games, bingo has evolved into an online game in some cases. This lets people play from the comfort of their homes or with people from around the world. There are different themed bingo games that you can play around the web, including at JackpotCity online casino NZ.
Online bingo is played by the same rules as in-person bingo, with a virtual grid that you mark off as numbers are called. You just join a bingo room and can play anytime and anywhere. Online bingo is even easier to play because you don't have to watch as carefully. JackpotCity's bingo setup includes an auto-daubing feature, which can automatically mark off your numbers as they're called. This way, you don't have to worry about missing numbers as they're called off or accidentally marking the wrong square.
Even though online bingo is becoming very popular, the social aspect is a big part of the game for lots of people. Traditionally, it's been played in churches or charity organizations to benefit a cause. It's often played on weeknights or off-hours as a form of entertainment for older folks, too. Playing in person lets you attend with a group of friends or family for some friendly competition.
A lot of people play bingo just for fun, but you can certainly still win money at it. Most tournaments will have a jackpot or progressive jackpot that attract more patrons to the event. This keeps excitement going from game to game, since you never know what numbers will be drawn.
Recently, many bars and pubs have been looking for more ways to attract a crowd and have found that having games available is a reliable way to boost attendance. For some bars, this may be a trivia, billiards, or darts tournament. But lately, the idea of offering bingo as entertainment has been taking off.
It's a really good fit, since bingo is a good game to play with your friends and is easy enough to play that you can keep up with the game while eating, drinking, or socializing. There's also very little cost involved for the organization that hosts it, but it can draw in a crowd of people who might not otherwise come out.
Music is also a great way to get people to come out, especially if there's dancing involved. It's a great way to unwind on the weekend or spend time with your friends doing something on your feet.
And that's how bingo raves became a thing.
The Big Players
One of the biggest organizations that's popularizing bingo raves is Bingo Loco, whose venues and events are starting to crop up in the UK, US, and Australia. These events include a stage show, dance-offs, prize drawings, and, of course, bingo. Alternating between a game and a more active event is a great way to keep people engaged, because they won't be sitting still for long. Pairing a low-key activity like bingo with something active like a conga line will keep people entertained for much longer.
Bingo Loco's games don't actually involve gambling, though—they're just meant as a way to stay entertained. But this isn't the case for every bingo rave. Other organizations like Bongo's Bingo in the UK do offer you a chance to win real money when you get a BINGO, and they have a lot of the same attractions, like dance breaks, dance-offs, and giveaways. This has started a real bingo rave trend in the UK, which is popular with lots of different audiences.
If you're ready to rave, but don't want to travel too far, look for Bingo Loco when they visit Sydney this July. The event will benefit the Make-A-Wish Foundation and include all sorts of attractions. English rapper Example will be headlining the event, called Bingo XXL. The show won't just include bingo, but will also have lip-sync battles, comedians, and even fireworks. Even though you won't win cash from playing bingo, there's a chance to win a convertible, a trip to Vegas or Coachella, or a boat. Even if you don't get lucky, it will definitely be a fun night.
As the trend becomes more popular, we could expect to see bingo raves popping up in more places. For hosts who already have all the bingo supplies, it isn't that much extra work to add on a dance element, and vice versa. This is great news for gamers who want a new kind of entertainment.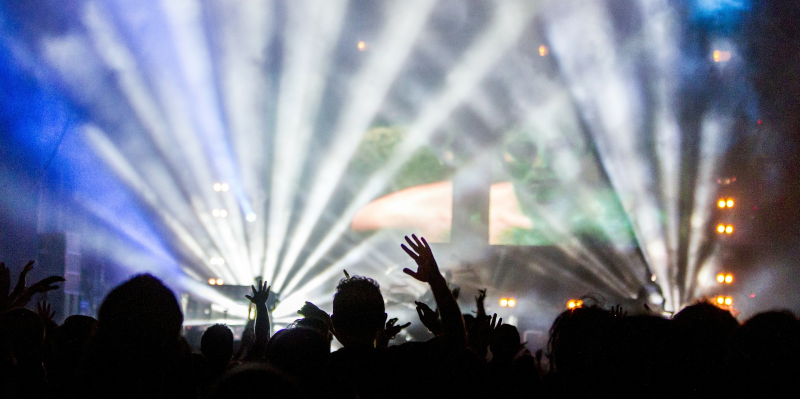 Why It's Popular
People are always looking for something new to do, and wacky ideas like bingo raves tend to have a lot of draw. Many people are also looking to get more out of a night out than just a good meal or a few beverages. Instead of focusing on food and drink, many younger generations are looking for more robust experiences, particularly ones that they can share on social media. It can get boring to just go out with friends without having something else to do at the same time. Over the years, there have been different trends that take advantage of this, from bar trivia to art classes put on by wineries. People are always looking for the latest thing to do with their friends.
Bingo raves might have also benefitted from the recent lockdowns during the pandemic. As the world starts to reopen, many people are eager to find ways to hang out with friends they may not have seen in a long time. You can make up for several months of not seeing your cuzzies with a super fun night that includes dance offs and a chance to beat your friends at something. It's a good group outing that has something for everyone, whether they're more interested in playing bingo or showing off their dance moves.
There's also a certain element of nostalgia to bingo, which is big with younger crowds. Not everyone has actually had a chance to play bingo at a traditional bingo hall, so playing live instead of online is an attractive experience. Pair that with retro music and it'll be a night to remember.
A Rave of Your Own
If you won't be making it to a live bingo rave any time soon, you don't have to totally miss out. There are lots of different ways to play bingo online, whether you're playing for money or not. JackpotCity has all kinds of bingo games with different themes and setups, and you can join a room and start playing whether you're a total beginner or an old pro. There's even an integrated chat feature so you can talk to other players, which adds a more social element to the game that mimics the experience of live bingo.
If you're looking for more entertainment online, you can also find all kinds of games of chance in online casinos like JackpotCity. When you're able to play from anywhere in our mobile casino, you get to control the mood. Why not turn on some dance music and dim the lights while you play? It's a sure way to bring a little excitement to any night of the week. Even if you can't find a bingo rave near you, you can always play online bingo with your friends by joining the same room and experiencing it together. This is a great way to be social without having to travel to an event in another city.
Whether you choose bingo, pokies, or table games like poker and blackjack, creating a fun environment for gaming is a great way to unwind. At JackpotCity, there's always a chance to win, and there's an endless selection of games to play so you'll never get bored…especially if you schedule some dance breaks along the way.