Best Phones for Online Casino Gaming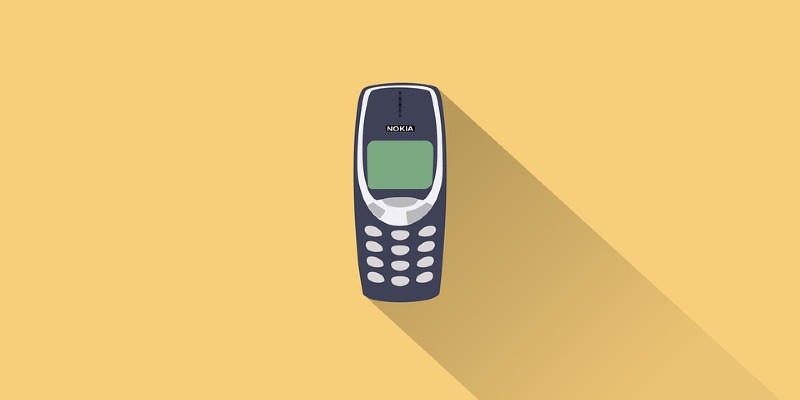 We look at our phones countless times a day, whether we're at work or at play...so why not start off the New Year with a new device? Thanks to lots of exciting developments in mobile technology, there's more variety than ever if you want to get a smartphone packed with features. We've picked the best smartphones for playing online casino games, chatting with friends, catching up on the news, and everything else in between.
New Features to Look Out For
When you're looking at smartphones, it's not hard to be overwhelmed by the enormous number of tech specs and features. Make sure you're spending your money in the right place and getting the best device for your needs by checking for these cool new mobile features when shopping.
5G Capability
Most of the new phones we'll see this year will be equipped with 5G technology, which means that they will have faster network speeds and more network coverage than older phones. If you want to stream videos or get the best possible online casino experience possible, look for a 5G-enabled device.
Improved Cameras
The days of grainy cell phone photos are over. You can document your life and have high-quality video calls when you get a phone with a great camera. One of the biggest challenges for cell phone manufacturers has been to create a higher-quality zoom due to size limitations. However, we may start seeing devices soon that have creative solutions to this problem.
New Shapes and Foldable Frames
Smartphone trends change a lot year to year, particularly in size. If you want a smartphone but miss your old school RAZR, you may be interested in the new foldable phones that are hitting the market. You can easily fold them away into a pocket or bag, protecting the screen and saving space.
Ultra-wideband Chip Technology
Some of the biggest changes to mobile tech this year will be far too small to see. Many manufacturers are upgrading their phones' chips to improve interactivity and location accuracy. This also enables cool features such as using your phone as a car key.
Important Gaming Features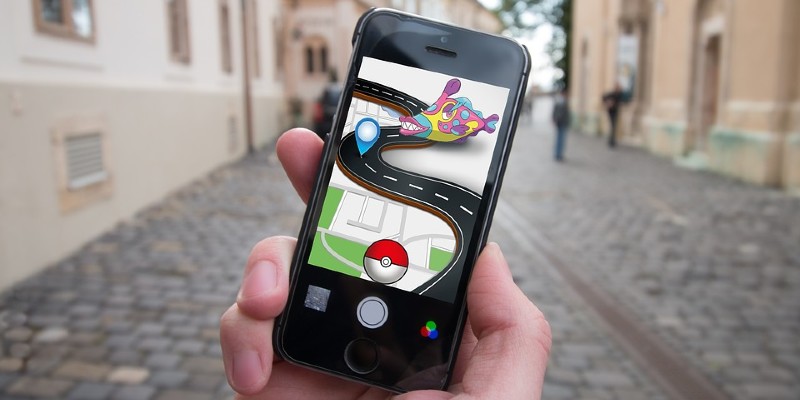 If you'll be using your new device to play games at an online casino, the best features are important to have. You will probably need a large, high resolution screen so you get a great view of your games and can play them with ease.
Reliability is also super important, too. You'll want good connectivity because there's nothing worse than losing coverage when you're on a winning streak, so look at phones with 5G or good Wi-Fi capabilities. (Getting a good home router is also key, too!) It's also important to choose a device with a good battery life so you don't get stuck after a few games with low power.
Finally, look for a phone that is compatible with good accessories. Do you want wired headphones or the freedom of Bluetooth to play music on the go? Do you want to be able to cast apps to your television screen for a real-life casino feel? What about a case or stand for a more comfortable experience? Take a look at what's available--it's possible some sellers will even offer package deals so you can get a whole new set-up in one go.
Last but not least, don't forget cybersecurity and adblocking software. Some phones have better native cybersecurity and adblocking features, i.e. any iPhone with the latest iOS 14.5 installed. Apple is also well-known for its robust cybersecurity features. Of course, you can always install applications that do the same thing on any other smartphone, and most high-end phones come equipped with excellent cybersecurity features anyway. But if you don't have a high-end phone or the latest iOS 14.5, check out JackpotCity's article about adblocker for your phone.
iOS or Android?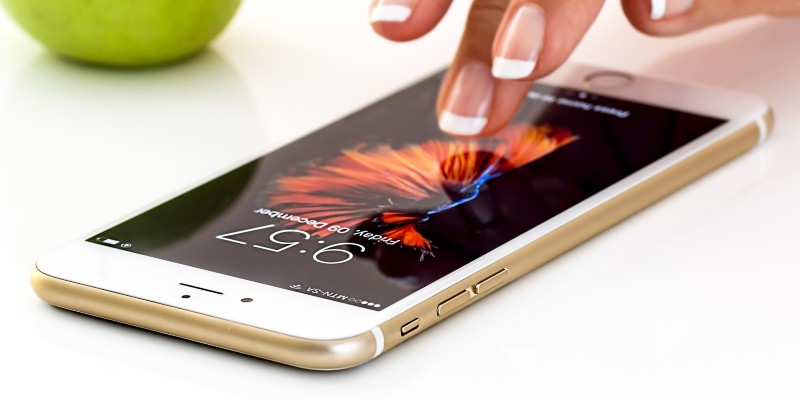 The biggest question you have to answer before you buy a new phone is if you plan to go with iOS or Android. For the best online casino experience, make sure there is an app available so you can play on the go.
Many people like to stick with the same OS they have currently. Switching between operating systems can be a pain and you may sometimes run the risk of losing some information or preferences. No matter which direction you decide to go, read up on the setup process to make sure you are prepared.
Here are JackpotCity NZ Online Casino's favourite Android and iOS smartphone picks for 2021, including the features that will give you the best possible gaming experience for this year.
1. Samsung Galaxy S21, S21 + and Ultra
Galaxy has been a big name in smartphones since the early days, so they have many loyal users. While some of the recent models have been quite expensive, it is rumoured that the new S21 will be a slightly more affordable option. Either way, this model promises to be packed with features, including a large 6.2-inch flat display.
If you want something even bigger, go for the S21 + version. It will be 6.7" for an even better view of your games. Still not big enough? The top-of-the-line S21 Ultra, will have a 6.8" AMOLED display - almost as big as a compact tablet. It will also support the S Pen for more convenient navigation.
The final details of the S21 release will come out on 14 January, so keep your eyes peeled for new information.
2. Google Pixel 5a
The Google Pixel 5, which came out in 2020, has already been a big hit with fans of Google's smartphone line. As usual, they'll be coming out with a more affordable version soon, the Pixel 5a. The "a"-series phones, like the current model the Pixel 4a, are generally lighter and more inexpensively made, while still retaining all the features that keep people coming back to Google phones.
When the 5a comes out, it will be 5G-enabled for faster browsing and better connectivity. You'll be able to choose between two sizes, the standard model and the larger XL version. Unsurprisingly, Google phones are also some of the best for connecting with other Google-powered apps for a seamless experience.
3. Samsung Galaxy Z Flip 3
Ready for a return to a flip phone? The highly anticipated Z Flip 3 should be announced in the early months of 2021. Samsung will build on the previous model to improve some of the features that users found a bit lacking in the earlier version. That includes a smooth display, 5G connectivity and a better silhouette. The frame will likely be a bit narrower, with a 6.7" OLED display made of super-thin glass that hinges in the middle so you can fold it away.
Flip phones are attractive for many users because the screen is more protected--you can avoid scratching it with your keys when you throw it in your pocket or your bag. Plus, what's more satisfying than hanging up a call by flipping your phone shut?
4. The mobile phone from LG Rollable Phone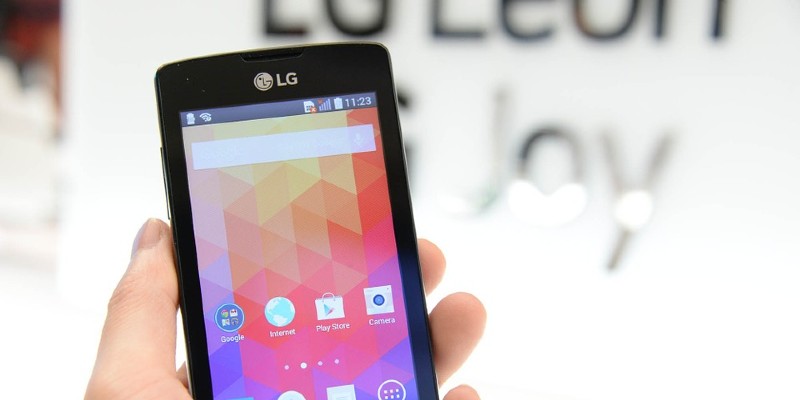 LG's entry into the foldable market could come this year - but the details are still a bit sparse. They have filed a patent for rollable technology that would let you roll out additional screen space when needed. The screen would expand to make it nearly the size of a tablet, which would be perfect for watching movies or playing games.
Even though there's not much information about it yet, it's cool to see that phone developers are thinking outside the box to move beyond traditional smartphone designs. You can track updates on this and other models at Phone Arena.
5. Apple iPhone 13
Apple traditionally releases their new designs in September, so loyal users should look for the newest phones around that time. The iPhone 12 has been super popular so far, though it comes with a hefty price tag. Apple is expected to continue to improve on some of the beloved features of the iPhone 12, like the great camera and connectivity capability.
Apple will likely continue to offer several different models of the iPhone, so that users can choose the one that's right for them. The first choice is the size, from the 5.4" Mini up to the 6.7" Pro Max. For something in the middle, you can get a 6.1" iPhone 13 or iPhone 13 Pro. The Pro versions have better features and cameras, and run faster in general.
The biggest thing that's been attracting more iPhone users lately is their superb camera capabilities. The ultra-thin phones include impressive cameras, with ultra-wide-angle lenses and autofocus to give them the photographic range better than many standalone cameras.
iPhones have also remained popular because of their compatibility with the whole family of Apple devices. Apple makes it easier than ever to sync up your phone with your laptop, tablet or wearables. You can also link up with other Apple users around you with the popular AirDrop feature.
6. The OnePlus 9
The latest mobile phone from Chinese manufacturer OnePlus is expected to hit retailers this March. Recently, a prototype of the latest model leaked, giving the media some tips on possible upgrades to the previous version.
The screen will remain quite large at 6.7 inches, which is good news for gamers. In addition, some of the features that were previously only available in the Pro version may make it into the standard version in the next version, which could mean that an excellent camera and processor could become more affordable for OnePlus users.
7. Huawei P50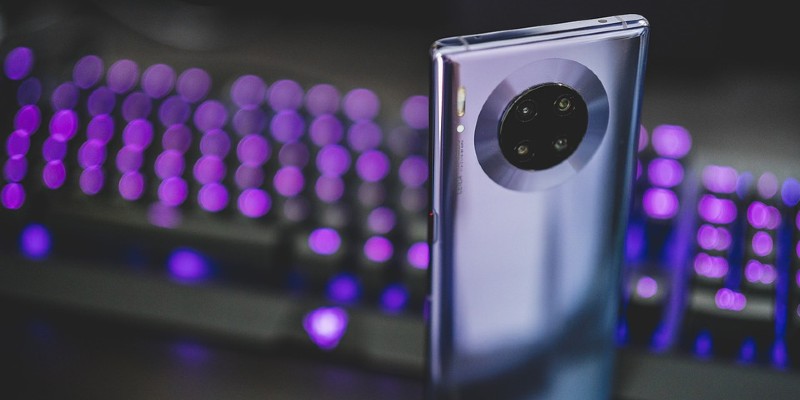 Early 2021 should also bring us a new model from Huawei. There haven't been as many leaked details about this new release as many others, so we'll have to wait for a full report from the manufacturer to know anything for certain.
One thing that we are expecting to see is for the P50 to come loaded with Harmony OS--Huawei's own operating system in the Android family. They released the OS in 2019 and it's being used for smartphones, wearables and smart TVs. Part of the motivation behind the development project was an ongoing legal battle between the Chinese company and the United States. If Hauwei were no longer allowed to put Android OS on their devices, they would need to have something to fall back on. If the P50 ships with the new OS, it could be most consumers' first look at this up-and-coming technology.
8. LG V70 ThinQ
If you like LG but want to stick to the traditional smartphone silhouette, you should check out the V70, which is expected to be released earlier this year. It should have some higher-quality features on a large 6.4-inch display with the latest Snapdragon 875 chip. This super-fast chip has speeds of up to 2.84 GHz for an optimal user experience. That should make it a very powerful phone with a reasonable price tag, just like previous models in the V series.
9. Sony Xperia 1 III
The big selling point for Sony smartphones is their great displays. The previous Sony model, the Xperia 1 II, had an impressive screen, and the newer version is expected to even brighter than that. This means better visibility under any conditions, whether you're in a call, reading articles or playing blackjack in your downtime.
Social media types will love Xperia 1 III's potential selfie camera upgrades that will bring it on-par with other big-name devices. It is expected to launch in the first half of 2021.
10. Xiaomi Mi 11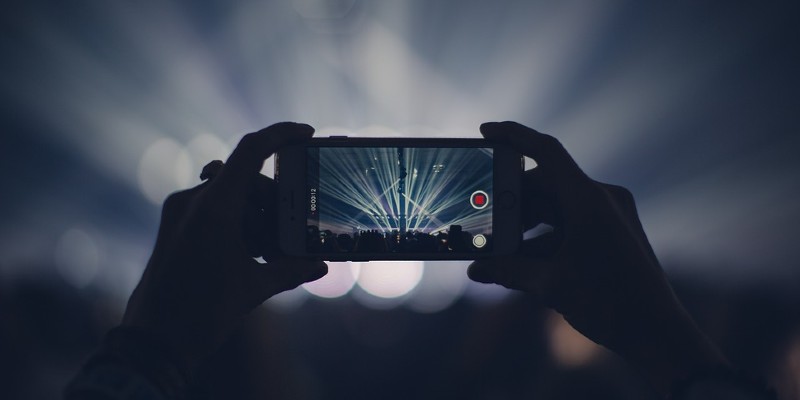 The newest phone from Xiaomi is already on the market in China, but it hasn't made its way into the rest of the world yet. It's been a hit so far, with its new 2K resolution screen, Snapdragon 888 chip and wide selection of features.
The Xiaomi Mi 11 also has a 120Hz refresh rate for a smoother graphic experience when watching videos or playing games. It also has great audio quality, with Harman Kardon stereo speakers that are wireless enabled and can be shared between two different speakers or headsets.
One of the coolest features of this phone is the in-display fingerprint reader. It allows biometric security without an additional fingerprint pad like you see from most other brands, keeping its appearance as sleek as possible. The sensor doesn't just read fingerprints--it can actually track your heart rate, too.
When the Xiaomi Mi 11 hits the market around the world, it's expected to be fairly affordable, priced the same as the previous model. You can expect to see it in stores in early 2021.
11. Oppo Reno and Find
Oppo has two new models coming out this year. Their sleek phones stand out from the crowd of other similar devices, with a different lens configuration and more fun colours than other brands.
The Oppo Reno 5 is already out in China, but should be coming to the rest of the world in early 2021. There are both regular and Pro versions, which both features a 64MP quad camera and a super clear AMOLED display. The Pro has a larger, curved display to make it more suited to all sorts of media, as well as a more advanced chipset to up its speeds.
Oppo's other new offering, the Find X3, should be coming this March. It'll have the latest Snapdragon 888 chip for the brand's fastest speeds yet. This model is also expected to improve upon the Reno's camera, display and charging features for a phone that's sure to delight its users.
12. Moto G10
For great features with an affordable price tag, look no further than the Moto G10. The brand's budget line has delivered lots of interest models to consumers who want the newest smartphone features without the bloated price.
With a G-series phone, you'll get a cheaper processor and more stripped-down camera, but those will still do the trick for most users. The good news is that these phones still come with great batteries, ensuring that you get more screen time between charges. They run basic Android without too many alterations, which some users prefer for the "cleaner" experience.
The downside is that these cheaper models are unlikely to feature 5G technology, though the more top-of-the-line Motorola models should have it. Even without 5G, light phone users who still want access to some of the perks of new technology may find everything they're looking for in the G10.
It's unclear when they'll come out, but it should be sometime in the first half of this year.
13. A New BlackBerry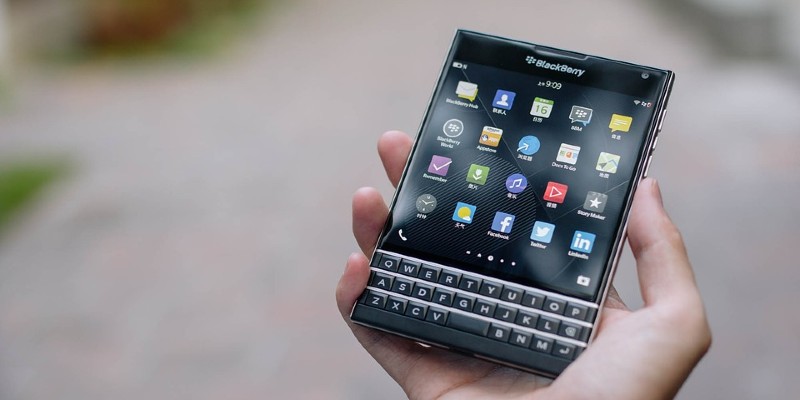 BlackBerry hasn't produced a new phone in a long time--but they're about to get back on the market. If you've missed the feeling of a physical keyboard, this could be the phone for you. BlackBerry has partnered up with US-based Onward Mobility. While there aren't prototypes or too many details yet, the revival of the BlackBerry brand could be an exciting development for old loyal users.
New Year, New Phone
If one thing is for sure, it's that there won't be any shortage of options when it comes time to upgrade your phone. Whether you want a cutting-edge model that does it all or something simple and affordable, make sure you download the JackpotCity app so you can play at the best online casino in New Zealand!