Video Slot Game Review: Boom Pirates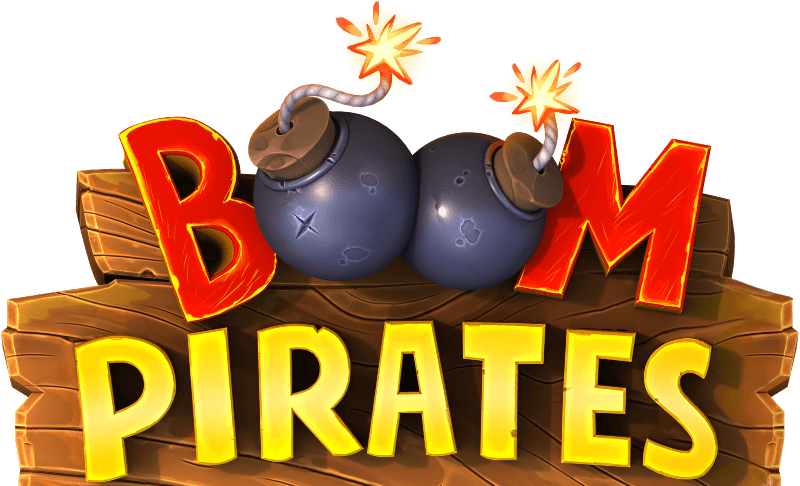 Summer's here, and once again it's a great time to be out on the ocean. But you'll have to take care to steer clear of Microgaming's Boom Pirates who will soon be out there lying in wait for any keen gamers who happen to be passing by! Because from the 28th August onwards, you'll be able to gain early access to the exciting new Boom Pirates video slot game created by Foxium's independent studio and distributed by Microgaming.
Pirates on the high seas
Destined to take the high seas by storm and hurricane, Boom Pirates is a video slot game which harks back to the days when galleons emblazoned with the skull-and-crossbones flag could be found lurking around the many trading routes which crisscrossed the Caribbean Sea. On the lookout for treasure ships from the New World, or poorly defended settlements around the Caribbean shoreline, they struck fear into the hearts of settlers and sea-going travellers alike – much like the legendary Captain Mary and her loyal crew. This fearsome pirate queen is busy dozing on deck in her hammock. She is trying to sleep off the effects of a bottle of rum, but the captain is roughly awakened by her first mate who has spotted an undefended port ripe for the taking. So with sea shanties ringing in her ears, Mary straps on her cutlass and staggers off to join her fully animated crew of buccaneers. Armed to the teeth and accompanied by a cute parrot on her shoulder, Captain Mary sets off on a swashbuckling base game adventure which packs an extra punch with its three explosive special features.
Game landscape
During this game, you'll be spending a lot of time sailing the Spanish Main, sometimes in broad daylight with brilliant sunshine reflecting off a bright blue sea, and sometimes at night with lots of dark, forbidding shadows. There's a Caribbean shoreline fringed with palms and a few seaside fishing ports which just might see some pirate action. You'll get to hear lots of pirate-inspired shanties, and you'll have to get used to seeing lots of galleons, eye-patches, swords and pistols, and other pirate paraphernalia. The bonus is that the high-quality graphics give the Boom Pirates game environment a fresh exciting feel which adds real colour to the storyline.
Game symbols
There's Captain Mary, of course, the no-nonsense strong female lead in this tale; plus Ben, one of her crewmates who seems happy to be clutching a bomb with a lit fuse; a very colourful parrot with an expression which tells you this bird knows more than he is willing to say; a ship's cannon plus the cannonballs needed to do the business; a couple of kegs of gunpowder decorated with a skull and crossbones; five separate card symbols: A, K, Q, J, 10; a stylised grey skull symbol plus the two gold scatter symbols: YO and HO.
Two brand-new features
When playing the new Boom Pirates, gamers should look out for two amazing brand-new gameplay technologies: Wonderways™ allows the whole playing grid to grow dynamically for a single spin. The player will find this grid is capable of morphing (both vertically and horizontally) from 5×4 up to a stunning 9×6. In this 'ways to win' rather than paylines environment, that change can boost the ways to win from around 1,000 up to an incredible 10,077,696 pay ways for a single spin. And players who get to become members of the Boom Pirates crew within this bonus game also get the opportunity to win as much as 4,000x their total stake.
Meanwhile, thanks to the first gameplay appearance of the Foxify™ feature, there's now a technology which allows players to boosts their original stake by a massive 50%. This raises their chance of tripping the Boom Pirates' signature bonus game.
As the star of the show, Mary's random appearances usually bring the player good fortune. Be ready if she swings in on her rope from off-screen, because one sword slash can convert your losing spin into a five-of-a-kind match. You can also gain from Yo Ho Ho scatter symbols which may turn up on reels 1, 3 and 5. These might bring you free spins – for instance, you could add another 5 free spins to your initial pool of 10. And in Boom Pirates, you can also choose to buy free spins any time during the game. This gives you access to a treasure chest overflowing with riches, e.g. 10 more free spins at 100x your current stake per spin.