How Can You Find A Secure Online Casino In Canada?
Nothing much beats playing your favourite casino games at home. You can play when you want, play as long as you want, choose what games you want to try, and stop for a drink or something to eat just as you please. And the whole experience of playing costs no more than you want to stake: there are no travel costs, and no journeys to plan.
But you'll only have a fantastic gaming experience if you can be sure that you've chosen the right online casino to play in safety. That means ensuring you never let your personal information or banking details fall into the wrong hands. But how will you know when you've found a secure online casino in Canada? Here are some checks you can make to be really sure:
Does the online casino follow Canadian legislation?
It's entirely legal to play online casinos in Canadian jurisdictions and in fact, Quebec's Kahnawake Commission also acts as a respected international regulatory authority. So any casino regulated by that organisation will be safe to use.
The Canadian regions effectively monitor web-based casinos as they see fit. But this will only ever effect casino operators located in some areas of Canada. What that implies is that you should check out any regulatory information posted on a casino site very carefully to ensure that the casino does have the clean bill of health it claims.
Is your chosen casino site audited and licensed?
To be allowed to operate legally online, your chosen casino must have been issued with a licence from a recognised regulator. As explained above, the Kahnawake Commission are Canadian online casino regulators who have gained a worldwide reputation.
Regular casino auditing is another important feature of a secure online casino. This guarantees that the random number generators central to the functioning of online casino games operate entirely fairly. That means players can gamble with confidence knowing that legal requirements have been observed. The primary body for conducting casino audits is the UK-based eCOGRA (eCommerce Online Gaming Regulation and Assurance).
Does your chosen casino use SSL protocol?
The best way to keep your personal data protected during online transactions is to use a website which safeguards your details by encrypting any data which is stored or transmitted. SSL (secure socket layer) encryption employs a technology which scrambles information before it is processed. So even if the site is hacked, your data cannot be accessed.
You should never risk passing your data to any gaming website which does not provide this form of protection for its users. Check to see whether this protocol is in use by looking carefully at the website URL address. If it begins with "https" you will know that SSL encryption is in use.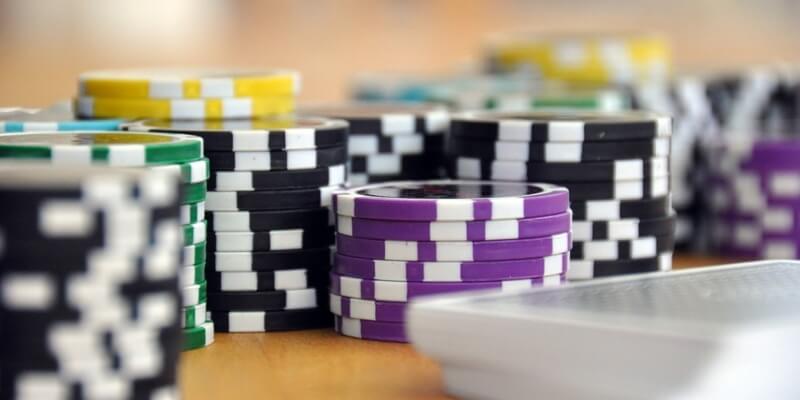 Are the casino website's terms and conditions available?
Online casinos are required to observe data protection laws. So making their terms and conditions and data protection policy available for players to read is a responsible way to show the website respects its obligations to the customer and acts entirely transparently.
It's always advisable to read the terms and conditions through to make sure you understand them. You will learn much about how the casino operates, and there may also be information you should know about how the casino will treat you in certain circumstances.
Is the casino's Welcome Bonus properly explained?
When players first sign up to an online casino, it's normal for them to qualify for a free welcome bonus offer. There may also be promotions, free spins and other features on offer too. What should also be clarified on the website is that certain terms and conditions apply. These will usually include asking the player to deposit an amount equal to the free bonus on offer.
This practice is entirely legal, but bonuses should be for the relatively modest amounts appropriate for a novice player, or indeed any player new to the site. If bonuses seem rather high – which means your deposit will also be high – you would be safer finding a more responsible Canada online casino.
Are the available banking methods reliable?
What marks out safe online casinos in Canada most of all is that they offer safe and trustworthy methods of completing online financial transactions. Some of the safest deposit methods of all are international debit and credit cards such as Visa Card and MasterCard. However, many other methods are equally secure and services offered by institutions such as Visa Electron, Maestro, PayPal, PaySafeCard, Neteller, InstaDebit, Instant Banking and EntroPay should all be very secure.
Is customer service and language support available?
Helpful and efficient customer care is also the sign of a responsible site. But these services must reflect the realities which local users face. In Canada, for instance, the French language is spoken by a substantial proportion of Canadians. So it is both unhelpful and disrespectful if native language speakers are not available to speak with customers who need help.