The Benefits of Casino Apps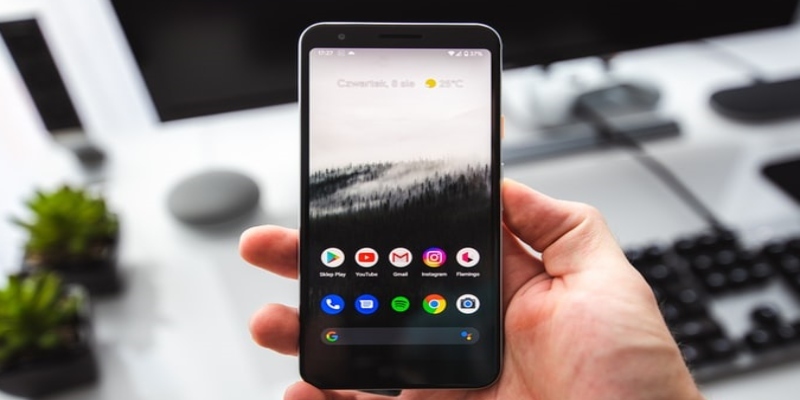 Source: Sebastian Bednarek on Unsplash.
One of the most exciting developments in the world of gaming has been the improvement to mobile technology. These advancements have allowed many casinos to create mobile apps for their players. The casino app allows you to play online mobile casino games on your smartphone or tablet, which is a great option for those who like playing casino games.
We spend more time than ever on our phones and mobile devices, and there's an app for almost everything—for checking the weather, controlling your smart devices, online shopping, or watching videos. Now that casino apps are available, too, you can enjoy the same great JackpotCity gaming experience from anywhere, playing a hand of blackjack as easily as you can scroll through your news feed.
The Most Convenient Way to Play
When casinos first took to the internet over twenty years ago, it was a huge revolution in gaming. People were able to play their favorite casino games without ever having to leave their homes. For people who lived far away from the nearest on-land casino, this made gaming accessible like never before.
Since then, the technology behind online gaming has come a long way, but the benefits have stayed the same. There's no better way to relax and have fun than to play a few hands of poker or take a spin at the slots. Mobile apps take the convenience of online gaming to the next level, letting gamers have this experience anywhere—not just when they're at their computers.
Casino apps turn your phone or tablet into a handheld casino, which means you can enjoy all the best games while you wait for the train, relax on the couch, or any other time you want.
Some casinos take advantage of your phone's payment technology, too. You may be able to use your phone's mobile wallet to fund your player account, making it more convenient than ever to start playing.
A World of Games
Just because the device is smaller doesn't mean the selection is. Casino apps like JackpotCity's have a huge variety of games available in their mobile casino. You can enjoy seemingly endless options to keep you entertained wherever you have your device and an internet connection.
If you're looking for a quick game, you'll find tons of classic and themed video slots. Turn your phone into a slot machine and you can instantly transport yourself to your own personal Vegas. Choose from games based on your favorite movie and video game franchises, or fun themed slots built around fantasy lore, sports, and more.
You can also find handheld versions of other casino favorites like blackjack, poker, and roulette. Whether you're keeping your skills sharp for your next visit to the casino or you just want to play an exciting game, you'll find a plenty of opportunities to play in a casino app. And, unlike other apps you may play on to pass the time, a casino app gives you a chance to win big!
Some games let you enjoy a live casino experience, which uses your camera and audio to make you feel like you're sitting down at a casino table to play a game. These are a fun option when you want an authentic gaming experience or a fun way to mix things up.
App Perks
When choosing an online casino, it's worth looking for one that not only offers a great selection of games and a safe play environment, but one that also gives you rewards for playing with them. If you're new to a casino, chances are you'll be offered some sorts of reward for signing up and starting to play.
The same is true for apps. In order to make app play even more fun, many casinos offer bonuses and perks for using their mobile applications. This could include bonuses or extra spins, or loyalty points for returning players. Always make sure that you check the conditions for these promotions so you can make the most of them.
Even Better Security
Security has always been an important issue for the online gaming industry. Whenever you're exchanging money online or providing your personal information, it's important that you know your data is protected. By choosing a reputable online casino like JackpotCity, you can trust that you're playing secure, fair games whenever you visit. The same is true for the mobile app, ensuring that you can focus more on playing and worry less.
To make sure that you're getting the most secure experience, make sure that you download a verified app. You can always check the information in the app store (the Google Play Store or Apple App Store) to make sure the program is legitimate. While you're there, you can read the reviews to see what other players think. Sometimes the best way to find the right app is to look for a link on the casino's website, which will take you to the correct listing in your device's app store.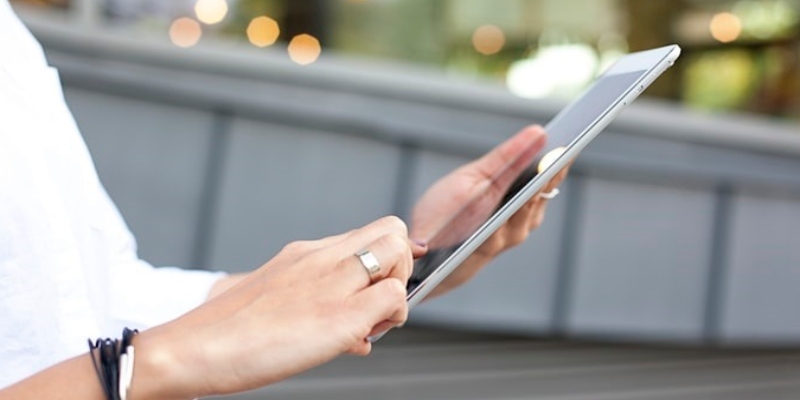 Source: Marta Filipczyk on Unsplash
Optimized for Mobile
The best casino apps are the ones that optimize their content for mobile. Instead of simply giving players a smaller version of the online page, casino apps adjust the graphics and layout so it's easier to find and play games on a small screen. This means you won't have to squint at tiny text or struggle to tap the right buttons—everything is optimized for smooth mobile play.
Casino apps often use the same navigation as other mobile applications, so it's easy to learn how to play in a new app. This means you can spend less time trying to figure out how to play and more time playing.
With a casino like JackpotCity, you can also trust that there's help available if you need it. If you have any questions or need advice, we have a customer care team dedicated to making your experience as seamless as possible. You can also find rules and instructions for most games right in the app to help you get started.
Tips for Mobile Play
In order to get the most out of your mobile gaming experience, make sure that you always have a good internet connection before you start playing. Service issues, such as when you're traveling, can be an annoying interruption to your game.
For optimal game play, you may want a high-performance device with a larger screen, like a tablet or large smartphone. When you playing live games, or when you want to enjoy the game soundtrack, good headphones will take your experience to the next level.
Once you download your favorite casino app and get the hang of it, you'll be able to start playing the best casino games anywhere, anytime. Look for the JackpotCity app in your device's app store to see the features and get started.