Top 6 Improvements to Casino Apps and More
Source: The digital Way on Pixabay
Android is becoming more helpful than ever! Whether you're looking to upgrade your existing device or want to make the switch from iOS, there are plenty of reasons to choose this new and improved operating system…especially if you're a gamer. It has features that make it easier than ever to have quick access to JackpotCity.
Your Android phone comes with Google Assistant, and now you can ask it to open or search across Android apps. Try saying "Hey Google, open the casino app" and you'll be ready to play! From connectivity to smart features to accessibility, here are the top 6 ways Android can make your life easier.
1. Launch Apps With Google Assistant
Google Assistant is the easiest way to use your voice to control your devices. It's compatible with all sorts of smart devices so you can manage your music, TV, lights, and more. Pair your device with other Google Home-enabled devices to manage your whole house at once. Google Assistant lets you do things hands-free whether you're in the car, away from your phone, or just want a more convenient way to use your devices.
The newest addition to Google Assistant's abilities is to search and launch apps on your device. If you have the JackpotCity Casino app installed on your phone, launch it more easily than ever by saying "Hey Google, open my casino app." In seconds, you'll have access to a huge selection of games!
2. Get in Touch With Duo
With this Android release, Google has come out with more improvements to their video conferencing platform, Google Duo. It lets you video chat with your family and friends from all sorts of devices, and you can even create large groups, whether you need to host a big meeting or a poker night.
It lets you do more than just chat, too—there are fun built-in filters that let you add stickers or other fun animation to your calls. It's the perfect way to keep in touch with everyone you care about, no matter how far away they are.
3. Stop Spam Calls
As spammers have gotten smarter, so has Android. The Google Phone app is built to block out spam calls with more intelligent filters than ever, so that you're not interrupted by suspicious callers. Many devices even allow you to screen calls, so that your virtual assistant can determine if the call is legitimate or not. Better spam screening not only saves you from annoyance, but can also keep you safe from scam callers.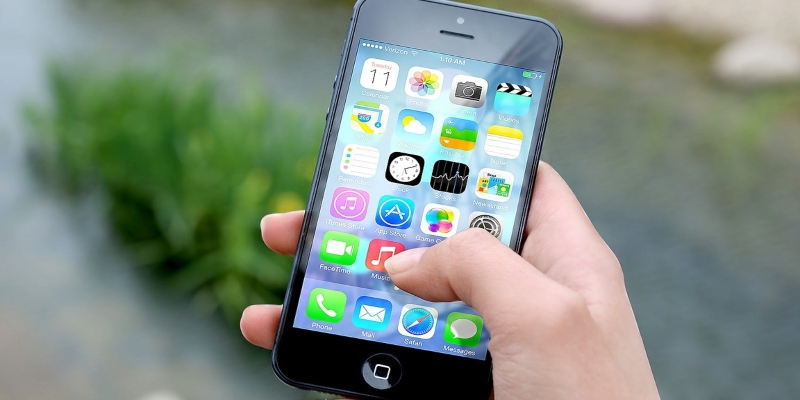 4. Sound Notifications for Better Security
Android has made all sorts of advancements to improve the accessibility of their devices for everyone. They often create new features that are useful even if you don't have accessibility needs. One of these is Sound Notifications, which will listen for important sounds that you might not hear, whether you're hearing impaired or just listening to music in headphones.
With Sound Notifications configured, you can be sure you won't miss out on sounds like a barking dog, crying child, alarm, or even a knock on the door. Your phone or paired wearable device can alert you with visual cues or vibration so you stay in the know.
5. Quick Access With Action Blocks
Your phone can do thousands of things, but we all have some features that we use more than others. Action Blocks lets you put those actions front and center so you can easily use them. This accessibility feature was designed for people with speech conditions to get better access to Google Assistant.
With Action Blocks, you can set up a shortcut for a number of common actions, like calling your best friend, turning on your lights, or launching apps. This makes it easier to get things done when you're on the go.
6. Casino App Access
Last but not least, the newest Android system makes mobile gaming better than ever. With the new JackpotCity app for Android, you can get mobile-optimized access to all your favorite games no matter where you are. The app is easy to install following the instructions on our website.
We've designed the app to work seamlessly on Android, so our huge selection of games is just as enjoyable on a smaller screen as it is on a desktop device. Plus, it's more convenient to access than ever thanks to all the intelligent new features in Android.