Exploring Virtual Reality Casino Gaming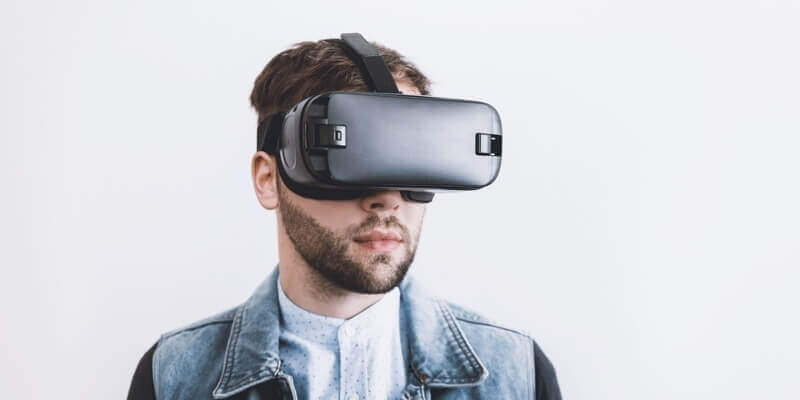 With whispers of virtual reality rife over the past few decades, this innovation has actually seen surprisingly gradual progress. The first virtual reality headset was in fact released during the 1960s. Virtual reality was soon being discussed as a guaranteed part of the future... and yet, we have only just begun to see new innovations in VR now, in 2016.
Regardless of its slow start, VR has captured the attention of more people than ever, and is quickly becoming popular across the globe. About 43 million people worldwide own virtual reality headsets today! Most recently, the gaming industry has also started to take notice of the new innovation, which has spread to gaming consoles and even mobile device capability.
iGaming Joins Virtual Reality
With massive growth and revenues expected to rise from $90 million to a whopping $5.2 billion by 2018, it's no wonder that the iGaming industry also wants to get in on virtual reality. Virtual reality casinos and games are being developed by the minute, and VR casino gaming has already begun.
The VR casino development reportedly has land-based casino operators concerned for their revenues. It's a well-known fact that millennial casino players prefer to play online. The new generation has grown up alongside gaming consoles and the Internet, making playing communal games while home alone familiar ground for most. This will no doubt impact gambling's future.
NetEnt Releases First VR Slots
At this year's ICE Totally Gaming in February, Per Eriksson, the CEO of iGaming development giant NetEnt, had promising news to reveal regarding VR gambling. According to the CEO, the past year has been "bigger and better than ever" for his company, following the launch of their new series of VR slots games. NetEnt has experienced a 25% year on year expansion, which makes their statement all the more impactful.
NetEnt's new virtual reality slots are currently our only opportunity to experience the beginning of the VR casino industry. The game displayed at the convention was NetEnt's Jack's World, a slot game that has showcased NetEnt's experimentation with the new medium. Elements like 3D sounds were shown to improve the experience for players, and other developers will surely add their own innovations to the market as they go along.
The Future of VR Casino Games
In the meantime, online casinos will need to constantly offer immersive technology that will keep younger players intrigued. This will help the casino gambling industry to keep up with the needs of their future player base, which prefer online and virtual experiences.
This seems to suggest that the future of casino gaming itself lies in virtual reality. The idea is that players will soon be able to enter a virtual casino through their VR headsets, walking around from table to table and playing roulette, blackjack, poker, and slots. This in turn could bring crucial elements back into online casino games that were previously lost, such as the ability to read opponents' tells.
A Promising Future for Virtual Reality
While only time will tell the success of VR casinos, the concept has had certain teething problems. A difference in budgets will prevent certain players from accessing the product, as virtual reality gear currently costs far more than the average smartphone or even computer. Computers may also need to be replaced with more heavy-duty machinery in order to run the virtual reality software.
However, these are only estimates, and slow growth of the industry might well see the price of VR gear reduced. This leaves plenty of scope for promising changes in the industry, which may eventually lead to virtual reality gaming becoming the new norm for the iGaming industry.