Famous Celebrities and their Favourite Casino Games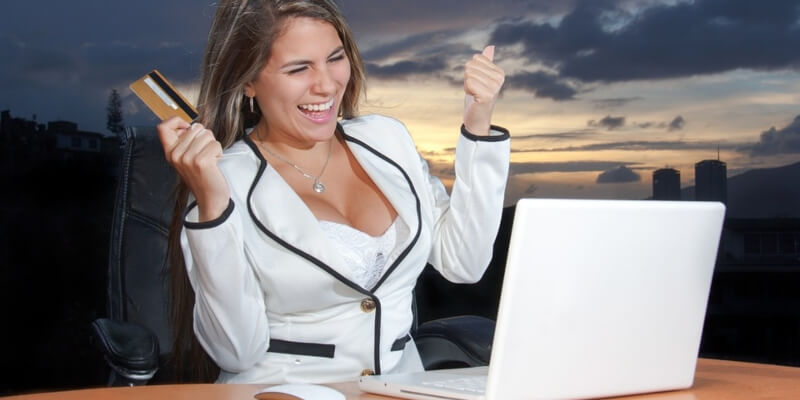 It is no secret that celebrities love to spend their money. While some spend their money supporting local charities and international aid, others are more reckless when it comes to their spending habits, purchasing luxury cars, million-dollar houses and other items most of us can only dream of owning.
One of the biggest attractions for many celebrities is gambling. Be it online or land-based, many a celeb has dropped a few grand on the Poker tables and walked away with a smile. For some, this is nothing more than a good night out, while others quickly grow fond of the game and develop it into a skill that often gives them a sense of identity away from the screen, basketball court or sports field.
For all those celeb watchers out there who simply love playing too, we've taken a look at popular celebrities and the types of casino games they enjoy playing.
Slots
Slots are the most popular of all the casino games played in land based venues and online. For all their appeal, most celebs shy away from slots. One notable exception is Pamela Anderson. The former Baywatch star and buxom beauty is a regular at the slot machines in Vegas. She is also a deft hand at the Video Poker machines, swapping between the two with gleeful abandon. She is also one of the few people who can say they have played a machine with their face imprinted on the reels.
Craps
Craps is not everyone's cup of tea but it does appeal to a certain audience. The most notable celebrity who enjoys craps is Ray Romano. This is the guy who is known for playing Raymond in the semi-autobiographical television show. Ray has been a regular feature in the tabloids due to his excessive gambling habits at the craps table. He is also known for being a bad loser, sometimes shouting at the dealers when things go wrong for him.
Roulette
Roulette is one of those rare games that attract players from all different walks of life. The high-risk nature of the game combined with the multitude of betting options make it the ideal option for celebrities with big budgets and a desire for massive thrills. While many celebrities have been attracted to roulette, one notable player is former NBA star, Charles Barkley. This multi-millionaire can often be found at the roulette tables in Las Vegas staring hypnotically into the black and red wheel with a pile of cash in his hand.
Often Barkley will be accompanied by friends and other sports celebrities. Tiger Woods is one such friend that is no stranger to the casinos of Las Vegas. The two are often seen dropping serous cash on roulette, poker and craps. Tiger himself is possibly the most famous of all the Vegas celebs. He reportedly has a million-dollar limit at every casino in Vegas and has tried out every game there is.
Blackjack
Blackjack is without a doubt, the most popular casino table game for both celebrities and the public. One of the reasons the game has become so popular is because of the many ways to win. Unlike slots or roulette that rely more on luck, blackjack players can implement strategies or count cards in order to win a hand. Many celebrities have tried their hand a blackjack, but few have come close to being as skilled as Ben Affleck at the tables. Having won a high-stakes tournament himself, Ben has been banned at a few Atlantic City casinos for card counting and winning more than what was deemed appropriate.
Tiger Woods also loves playing high-stakes blackjack. While not as proficient as Mr Affleck, Woods did reportedly win over $20,000 in one game. While this pales in comparison with his sports earning, it is more about the feeling of winning and the thrill.
Poker
Texas Hold'em poker attracts players from all around the world. It is also a popular choice for many celebrities. The most notable poker celebrity is Jennifer Tilly who won at the World Series of Poker Ladies Championship in 2005. Toby Maguire also shares a love for the game and has taken lessons from a professional in order to improve his skills. Other notable poker celeb fans include Leonardo DiCaprio and Ben Affleck.