FU 88 Review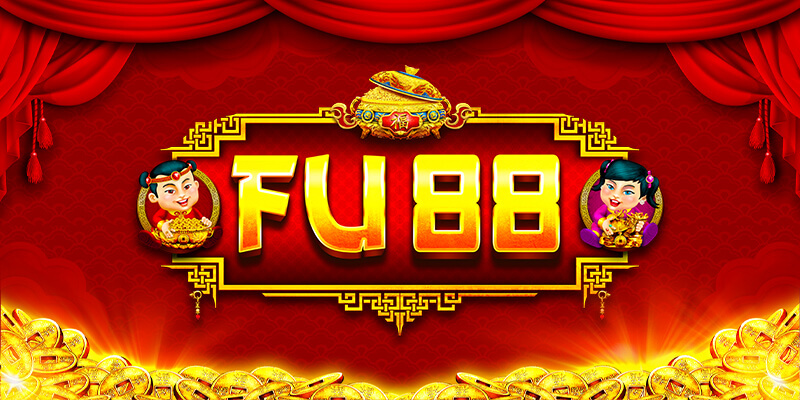 Nowadays, thanks to massive advancements in technology, most online and mobile casino slots games come jam-packed with special in-game features, interactive bonus rounds, animated cutscenes and more. If you're not a fan of online slots, then table games and Live Casino offerings are ubiquitous, really going above and beyond to emulate the look and feel of land-based establishments.
Of course, not all players are necessarily interested in these kinds of titles, and might yearn for something a little more classic, like bingo or keno-style selections. Both of these games make use of a lottery mechanic, whereby numbered balls (and matching them to numbers on a ticket) are the key to getting a potentially lucrative payout. Thanks to Microgaming and Neko Games, fans of this kind of online casino game are in for a treat. FU 88 is inspired by both of these lottery style games, and boasts a decent number of exciting in-game features. With captivating oriental music, along with charming imagery, this is a game that is at once both exciting and rewarding, even if it may take a few tries to get the hang of. In this review, we cover the basics, so that you can have a better understanding of what this online casino game involves.
Theme And Basic Gameplay
Let's begin with a fun fact: the word 'fu', in Chinese, means 'fortune' or 'luck', and the number 8 is considered extremely auspicious. As such, you may already know what to expect in terms of theme and layout when firing up FU 88.  Don't expect a standard online slot setup on this title, and try not to be inundated when the game loads – there may be a lot to take in, but we're here to help.
Set against a deep red background, flanked on either side by red curtains, are 4 playing tickets, each displaying 15 numbers. Tapping these tickets will change the number combinations displayed on them, should you wish to do so. You don't need to use all 4 tickets, but we recommend it for maximum fun, with bet sizes per ticket ranging from between 0.01 to 10 credits. All 4 will be active when starting the game, so if you'd like to play with fewer, selecting the 'x' in the corner of each ticket will deactivate it.
The purpose of the game is to create as many winning combinations within those tickets, by means of drawing random balls from the central holder, with 30 balls initially drawn at random, and up to twelve balls purchasable thereafter at an additional cost – this option is only available when only one more number on any of the tickets is required to complete an extra winning combination, otherwise it won't activate.
FU 88 Features
Once you've played a few rounds of this unique online casino game, you're sure to get the hang of it. But, of course, as with most titles in which Microgaming is involved, there are some special features to keep an eye out for. First of all, some balls will contain secret jackpot coins, which will fill the urn in the centre of the screen. Doing so will take you to a pick-and-click bonus screen, where finding 3 matching icons will award one of four corresponding jackpots: Minor, Grand, Major or Mini.
Filling a ticket completely, but for the middle position, is called the Bonus 1 pattern, and will take you to a special 5-tiered bonus game, where selecting a golden figurine will reveal a hidden cash prize. Players can make their way all the way to the 5th round, or if they find the 'collect' message, the round will end.
The Bonus 2 pattern is completed when the 2nd and 4th central positions of a ticket remain unfilled, and players will go to a similar pick-and-click game, where selecting either the turtle, frog, coin tree, coins or koi fish will reveal a hidden prize. Much like the Bonus 1 game, this continues until players reveal the 'collect' sign.
JackpotCity Online Casino
FU 88 is certainly a departure from other online and mobile casino games you may be familiar with, and offers a refreshing change from the norm. It can be enjoyed at any number of online casinos in Canada that support software from Microgaming, and given the fact that this world-renowned provider has been in action since 1994, this won't be hard to find. The name behind a massive selection of online slots, table games and more, Microgaming is truly a household name amongst any online casino fan.
That being said, we highly recommend playing the game at JackpotCity. This gaming hub has been treating players from around the world to an incredible selection of online casino games, exciting promotions and more since 1998. What's more, the banking mechanisms on offer are safe and secure, and the casino is licensed and registered.