How To Dress Like An Online Casino Star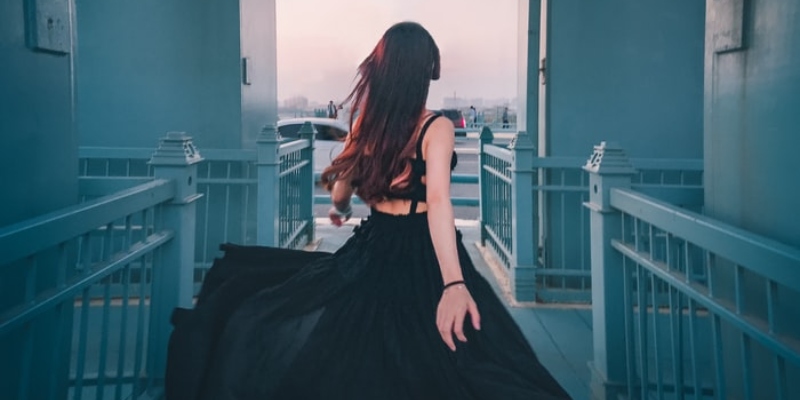 When we think about going to the casino, a lot of us will picture James Bond in a casino surrounded by elegant women in evening gowns, playing at tables where every dealer in a tux. There's a glittering chandelier overhead and a live band, with waiters bringing around hors d'oeuvres.
While this might be true of some high-end casinos or the VIP lounge, it isn't necessarily the case at every on-land casino in New Zealand. And when you play at an online casino, you don't have to look like you're headed to a gala — it's all about relaxation. Whether that means you're lounging around in your pyjamas, still in your running shorts, or dressed in casual clothes from the office there's certainly no dress code. But step into an on-land casino and being glamorous is part of the game.
If you're planning a casino night on the town soon, read on for what to wear and then practice with JackpotCity New Zealand online pokies so you're ready to play in style.
The dos and don'ts
Most casinos in New Zealand have a dress code, which require you to look neat and presentable. This not only makes the destination more desirable for everyone there but can also put you in a glamorous mindset and ready to show off your skills at the roulette or blackjack table. Casino dress codes are rarely black tie, but they are a step above what you might wear on other casual nights out.
Before you travel to an on-land casino, be sure to check their website to see what they say about the dress code. Most will list basic rules (nothing dirty, nothing offensive, etc.) and leave the rest up to you. Other than a few faux pas, most just request that you dress smart casual—the same way you would usually dress for the office.
For guys, that usually means nice trousers with a belt, a button-up shirt, and maybe a jacket. For the ladies, you might want to wear tailored slacks and a nice top or a sundress.
When you're choosing an outfit, the most important thing is to make sure that you pick out something clean and tidy—nothing with holes or stains, or anything that's the wrong size for you. It's not just for appearances, you'll feel better too! That way, you can feel like a million dollars even if you don't win a million dollars at your favourite pokies.
You also don't want to show up to the poker table in the sandals you wore to the beach the day before, or in shoes that are dirty or old. Instead, opt for nice loafers for the gents or heels or flats for the ladies. Just keep in mind there might be a fair bit of walking around if you want to hit every table in the casino, so maybe leave the stilettos at home.
The last thing you want is to show up to the casino and get turned away at the door for not being dressed properly. If you're not sure if your outfit is okay, it's probably best to play it safe.
Special events
If you're going to the casino for a special event, you may want to dress up a bit more, and it may even be a requirement. Casinos often host charity events, tournaments, and VIP events that call for something a bit fancier, which should be specified on the invite.
You might also want to be a bit more fashionable if you'll be taking advantage of some of the perks that on-land casinos tend to offer. That might be an evening show from a musician, comedian, or other performer, or just a multi-course dinner. Even if you don't have to dress up to get in, it may be worth it to impress your date.
To look like a VIP, consider turning up the glam a bit. Gents can wear a tailored suit and tie, or even a tux, though anything too over-the-top may make you stand out. Ladies can put on a gala-style gown and high heels if they want to impress everyone with their elegance. Don't forget about the accessories, either. You can make any look more sophisticated with a nice watch, luxury handbag, or high-end jewellery.
If you don't think your look is fresh enough for the casino, don't worry — a lot of on-land casinos also offer a boutique shopping experience. You can treat yourself to something nice to wear for the occasion or just window shop to build a wish list for the winnings you might bring in at the poker table.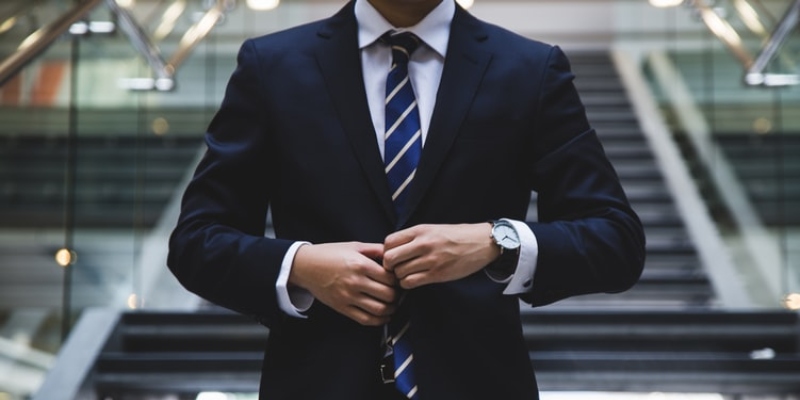 Look to the stars
Many professional gamblers, particularly poker players, are known for their eccentric style. Hats and dark glasses are part of some players' uniforms, often in the hopes that it will help them avoid giving away their hand. You might also see pro poker stars with headphones, a bushy beard, or other details that may distract other players from their facial expressions. This is one way that people try to avoid having a tell, which could give them an advantage over other players.
Vintage poker players could often be seen playing in brightly coloured tracksuits, like the famous Johnny Chan (who also wore huge 80s-style sunglasses). Old-timers from the US's old west, like Doyle Brunson, wouldn't be caught at the poker table without a cream-coloured cowboy hat. Then there's the likes of Scotty Nguyen, who always wore plenty of gold bling and a pair of heeled black boots (plus, of course, the slicked-back hair).
These days, most poker stars dress a little more laid back, with just jeans and tees or maybe a sweatshirt. Sometimes you'll see them wearing sponsored gear from poker sites and casinos, too.
If you're just a small-time player, you probably wouldn't want to pull off some of the looks that the pros get away with on TV—like full masks or flamboyant hats. If you're just a regular guy trying to play in the casino, chances are you'll get turned away for anything that's too flashy or that would be distracting for the other players. It's probably best to stick with something more understated until you've made it big time. It's better to make a name for yourself because of your great poker skills, not your crazy hat.
Comfort first
As you choose your outfit for the casino, make sure you're keeping comfort in mind. The last thing you want to be thinking about when you're trying to focus on an intense game is how your feet hurt or your trousers are too tight. Make sure you wear something that looks nice but is still relatively comfortable, keeping in mind that you'll likely spend a decent amount of time on your feet, particularly if you're playing at slot machines.
It's also smart to bring a layer in case you get cold, as lots of crowded spaces like casinos keep the air conditioning running for people's comfort (though the weird myth that they also manipulate the HVAC's oxygen levels has been proven totally false).
Being comfortable while you play will not only lead to you having a better time, but can put you in a more relaxed mood, helping you focus on your game. You'll be more able to strategize and think critically if you're not distracted by other things.
Dress to impress
At the end of the day, most of us pick our clothes based on what makes us look good, and it's no different if you're planning a trip to an on-land casino. Whether you're setting out on a long-awaited Vegas vacation or just taking a weekend trip to one of New Zealand's own casinos, it can be fun to look your best when you go out on the town. You don't have to have the best designer clothing and shoes to look good — curating a sophisticated wardrobe can do wonders for your look.
Not eager to press your shirt or shine your shoes? You can always play at an online casino like JackpotCity. We offer you all the fun chances to win and the same huge selection of games that on-land casinos have, except with none of the travel and none of the hassle. You can play from wherever you want and there's no dress code at all—unless you want to put on your lucky t-shirt to try to get a competitive edge.