How the online banking system benefits you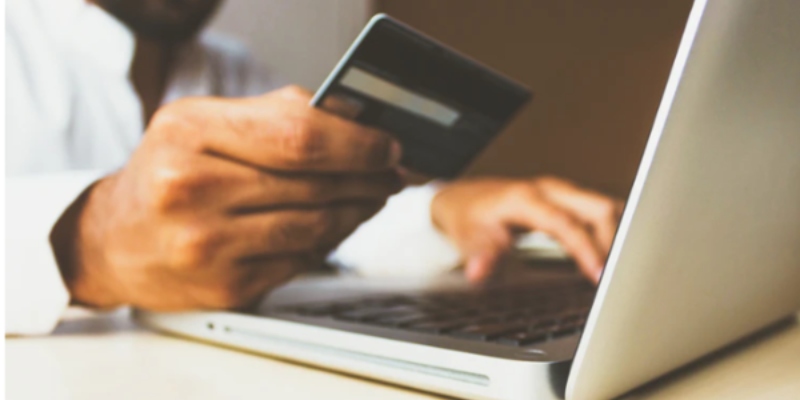 Whether you are at home shopping online or playing at your favorite online casino slots, having the best payment options online gives you the best peace of mind. This comes with no surprise, the more you can effectively and securely transact online, the more convenient it is.
In a time where more people work from home, shop online, play online slots, and provide service on different platforms, online banking is an essential part of our economy. In Canada, there a plethora of options for you and we thought to make a quick guide on how to use them. We'll revisit their usefulness, benefits, feature and possible improvement.
Most popular online banking
In Canada, the most popular banking system is Paypal, Tangerine, Apple Pay, Google Pay, TD Trust, RBC Financial, and Scotiabank, among others. Here's a shortlist of the advantage of using online banking nowadays
Convenience
Think about it. If you don't have to go to the bank or the vendor to make a transaction, you end up saving a lot of time. This time is keeping the trip to go to the bank, withdraw the money, pay the vendor, collect the good and get back home. For most of us now, this is a routine we're not ready to make every day. Now, we perform all the task online. From easy bill pays, cheques deposit, transfer money between account and more. Online slots are starting to use these technologies for their convenience. 
Better rates
One of the significant advantages of those online banks is their lower fees. Since they operate online, they can save the cost of managing physicals locations and employees. They effectively redirect those savings to their customers via a high-interest rate savings and term deposit. For example, some of these online banking will offer an interest rate of 2.5% instead of a low .75. Those rate increases are pretty significant in the long term.
In Canada, we can think of Tangerine as a proponent of this model. They only offer finance products via their online platform. They advertise high interest saving to compensate for their lack of physical branch.
Lower or no Managing fee
According to statistics, Canadians pay, on average, $200 per year in banking and managing fees. Most of these online banks do not charge any monthly fees or transaction fees. Their service is often cheaper, and some of it is automated to provide better real-time services.
Save time
Those online banking can be used on any mobile device anywhere. No need to go to a physical branch and wait in line for financial advice. You only have to open your mobile phone and use their app to receive any financial information you need. They offer online support via chat or phone. 
Versatility
For some online banking systems, it is possible to connect various accounts in one place. You can keep track of your spending, saving and stay on top of your finance. For example, every time you make a transaction, it will show in a graph and can be used also as budgeting app. You can set up spending limit or reminder for any payment you have to make in advance.
Security
In Canada, any fund you deposit on these online banking systems is protected by the Canada Deposit Insurance Corporation (CDIC) or by the Credit union deposit uarantee corporation.  In addition, all of these app are protected by highly sophisticated encryption that render any chance of breach almost impossible.
Online Banking App Most popular features
All of these online banking systems have a definitive advantage. But what feature s makes them a better option over traditional models? Here's a quick rundown:
Digital Wallet:
One of the handy things about online banking is the fact that you don't have to keep real money on you. Indeed, with online banking, you can pay, save, withdraw and deposit online without having to pull a bill from your pocket. A company such as Paypal, Apple Pay or Google pay allows you to accumulate currency on their platform. Whenever you need to make a transaction at the grocery store, you simply have to pull out your mobile phone and pay as if it was a credit card. Your mobile phone holds your card code bar and can process the payment as if it was a real credit card.
Budgeting feature
One of the cool features is setting a budget limit and spending analysis. A European company called Paywoke, for example, has incorporated a feature that allows you to set a limit on your spending. You can even set aside a small budget within the app for things like Friday pizza of Saturday night's out.
On top of this, those online banking systems allow you to track in real-time all of your spending and analyzing them through a comprehensive portal. It's now easier than ever to sort transaction type, date and amount in a few clicks.
Virtual Deposit
One of the last features we wanted to talk about is the ability to make a digital deposit. It uses to be burdensome to receive a check or deposit one at the local bank. But nowadays, it is possible to simply take a photo of the cheque to effectively deposit it in your bank account. All of that from the comfort of your house.
No need to go to the bank and wait in line for your turn. Now, online banking makes transaction efficient and secure, which make for a better economy.