Cluster Pays Online Casino Slots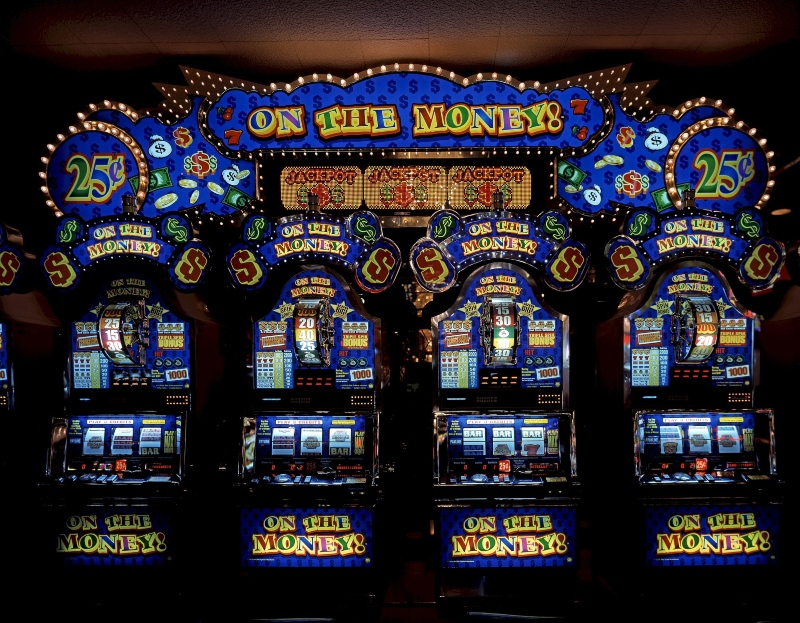 Just when one thought that the makers of online casino slots had exhausted all options for new ways to create winning possibilities, along comes the all-new Cluster Pays system, adapted from from the popular symbol match system seen in so many mobile app games like Fruit Burst, Fruit Ninja and numerous others. Essentially, Cluster Pays eliminates the need for paylines from either side of the reels. Instead, the mechanic focuses on groups of symbols, or clusters. When a certain number of symbols (the exact number varies from one game to another) lands horizontally or vertically next to each other to form a connected group, the cluster – pays. The bigger the cluster, the bigger the reward!
As with all things in the world of gaming, once a trend takes off in one sector or in one company's games, it soon gets mimicked by competitors. As a result, players will find that there are a number of casino game companies that have created their own slots based around this new gaming concept.  We're going to examine three such games.
Astro Legends: Lyra and Erion
Microgaming partnered with Foxium to deliver this intergalactic adventure that takes place on the frozen planet of Oratorio. A bizarre and beautiful landscape composed of purple skies, an intrusive moon and crystals all combine to give this online casino slot a mystifying and retro look. Believe it or not, this game is about music! The reel set-up goes beyond any conventional Microgaming-powered reels structure. Instead what players will see is a triangular reel system made up of 22 positions. In order to achieve a winning combination, a player will need to land clusters of 5 or more matching symbols – consisting primarily of various crystals. Astro Legends: Lyra and Erion has some pretty decent offerings such as a Multiplier Wild feature that boost wins from 2x up to 15x. There's also a Sonic Re-spin, something quite similar to Cascading or Rolling Reels, whereby the winning symbols remain and new ones fall around them to create new possibilities.  This ambitious  game offers multiple bonus features and a top potential jackpot of 150 000 coins.
Aloha! Cluster Pays
An adventure in Hawaii awaits all who choose to play this six-reel slot game developed by NetEnt.  This thoroughly entertaining romp through the tropics sees the player going on an adventure on a paradise island with a grinning Moai called Tiki as guide. Flaming coconuts and chilled Hawaiian music combine for a zesty yet laid-back experience.
The base game can lead to a jackpot payout of 10 000 coins and also offers winning possibilities by way of a Sticky Win Re-Spin feature. This feature occurs after a win and lets the winning symbols remain in place while new ones appear around it. If the remaining cluster increases in size, more wins are awarded.  There's also a very appealing Free Spins bonus game that kicks into action when three or more free spin symbols appear. Players can be awarded with 9, 10, 11 or 12 free spins and this total can go all the way to 60 if the right symbols come into play. Up to 2 000 coins can be won in this feature, making Aloha! Cluster Pays a fun, different and potentially rewarding game.
The Legend of Shangri-La: Cluster Pays
NetEnt strikes while the iron is hot and delivers yet another Cluster Pays game in the form of The Legend of Shangri-La, an online casino slot game that takes place high in the mountains of the Far East. This game has its basis in the best-selling adventure novel by James Hilton called Lost Horizon. Published in 1933 and subsequently turned into a film, the novel is about a military man who stumbles on the hidden city of Shangri-La in deepest Tibet.  The game emulates the novel and takes the player on an adventure in search of the key to lasting peace inside the city. What's interesting to note about the cluster reel system of this compelling slot is that it's still built like a traditional reel system and uses 6 reels and 5 rows. All the symbols, composed mainly of animals decked out in faith-based attire of the East, cover 2 rows.  Maximum profits of 10 000 coins are possible and multiple bonus features increase the number of ways to potentially win.