Learn About Multiwheel Online Roulette And The Features Of Microgaming's Gold Series
Source: Pixabay
From a design perspective, roulette is a deceptively simple game concept: You select your numbers, the wheel spins, the ball lands in the winning slot, the winners claim their prizes. And that's it!
But all gamers know it's the special atmosphere, the gripping tension, the surging thrills, mounting excitement and the anticipation of big payouts which transform this uncomplicated game into a New Zealand casino classic which is popular all over the world.
The emergence of NZ online roulette games in the digital world has given developers plenty of options to add a host of new dimensions to this historic casino favourite. And one way they have discovered to really ramp up the excitement is to add more action. You've played the one-wheel version of roulette online, but what about trying your hand at multiwheel roulette? Just like 'multi-hand' video poker, you get the same game function and outcome but with multiple wheels operating on every spin. So how wild is that?
The Basics
Online casinos now offer multi wheel roulette games in several software versions, with the Microgaming series one of the most popular choices. For those NZ players who are already conversant with roulette, there's not much additional complexity attached to playing games which feature multiple wheels. But if roulette is a new game to you, then you will need to get to grips with the standard roulette format before you take on the added distraction of multi wheel gameplay.
Classic roulette requires a large circular wheel which can spin around, plus a small ball. The inner portion of the wheel is divided up into numbered slots (0 plus the number sequence 1-36). In the European roulette game, which is probably the most common version played around the world, that means the wheel has a total of 37 slots. The zero slot is coloured green, with the remaining 36 numbers evenly split between red and black coloured slots.
When the wheel is spinning freely, the croupier will spin the roulette ball around the outer part of the wheel. The aim of the game is to successfully guess the number of the slot in which the ball finally comes to rest. Those in the game can make any number of bets predicting the outcome of every spin. Some may bet on a certain number, or perhaps wager that the outcome of the spin will be an odd (or even) number. The important thing to understand is that bets covering fewer numbers will always pay out higher odds. So betting that the ball will land in an even-numbered slot may increase your chances of winning the bet, but the payout will generally be comparatively low.
All bets are placed on a layout table containing the same numbers as the wheel, and also replicating the colours of the wheel slots. Before every spin of the wheel, game players are allowed to place as many bets as they wish. It can be helpful to divide common online roulette bets into two types: 'outside' bets which extend across lots of number options on the layout table, and 'inside' bets which are placed on one (or more) specific number slots. House rules will usually stipulate a minimum amount for any outside wager, though individual inside bets may be lower provided that cumulative amount a player wagers on inside bets still reaches the specified minimum.
What's the difference between multi wheel roulette and a regular online roulette game?
Multi wheel roulette actually introduces only a minor difference – rather than a single wheel, you can play and spin several wheels all at once. But when you play multiple wheels, you'll also need to keep a careful eye on the size of your bet. If you place a $10 bet on one number, the same bet is multiplied across every wheel you select to keep in play. So six wheels for that number will cost $60 (6 x $10), and so on.
Another budgeting example: If you usually play a single wheel at $20 per number and a maximum of $100 per spin, playing five wheels simultaneously with $4 per number and maximum of $20 on the table would be the way to stay within the same financial limit per spin.
Beyond the multiple wheel aspect there are some cosmetic variations, but in most respects you adopt the same approach as with the single wheel game.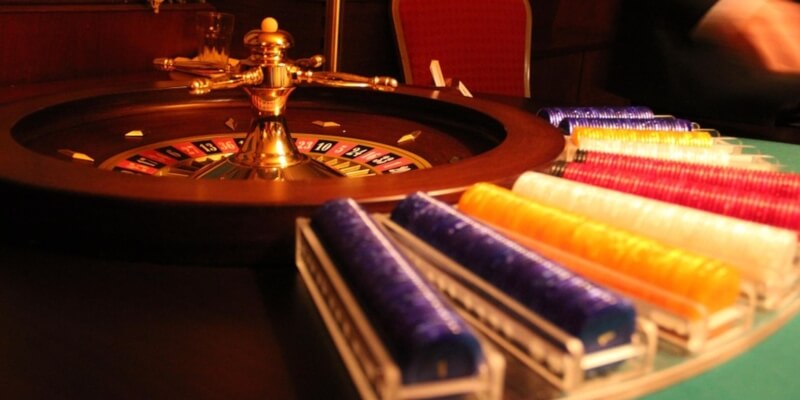 Source: Pixabay
What bets are available, and are multi wheel odds more favourable?
You can place your inside and outside bets just as in any other online roulette game. In addition, with Microgaming's Gold Series you can click the Expert arrow (found on the left side of your on-screen roulette table) when you want to place Call bets, or click the Racetrack arrow (found opposite, so on the right-hand side) when you want to place Neighbour bets. You'll also find the same opportunity to set down multiple bets if you're betting strategically.
Multi wheel odds don't favour the player more than single wheel odds, but neither are they any less favourable. Choosing multiple wheels doesn't alter roulette's overall odds. But what it does do is speed up the gameplay and multiply the total amount of your bets.
Can I play online roulette like a pro and use a roulette strategy?
Lots of New Zealand players operate roulette strategies in the belief that this systematic approach is more advantageous than the more informal approach of casual roulette players. However, many consider that the benefits of applying a roulette strategy are often wildly exaggerated.
Microgaming's Gold Series: specific features
In the JackpotCity online casino you can select Microgaming's Gold Series to play multi wheel roulette. You will immediately see that the top half of the screen features eight roulette wheels. Players can select as many wheels as they wish, and the number of in-play wheels can be altered before each new spin. Any bet placed on the table grid is applied to all active wheels – so a 10-unit wager will become an 80-unit stake if you bet on all eight roulette wheels. Each wheel has its own payout parameters, separate from all the other wheels.
Beyond this, you can enjoy state-of-the-art graphics and special fly-out functionality for expert mode and racetrack bets.
Microgaming
A typical Microgaming-equipped online casino will have more than six hundred games including slots, blackjack, roulette and video poker. Microgaming casino games can be accessed as Flash versions, with a current trend towards releasing games in HTML5 format to guarantee cross-platform compatibility. The company's interlinked network of casino operators also means they can offer a number of progressive jackpots.
Why not visit JackpotCity Casino where you can try out the exciting multiwheel Gold Series online roulette game for yourself?