The Turbulent History of Trump Casinos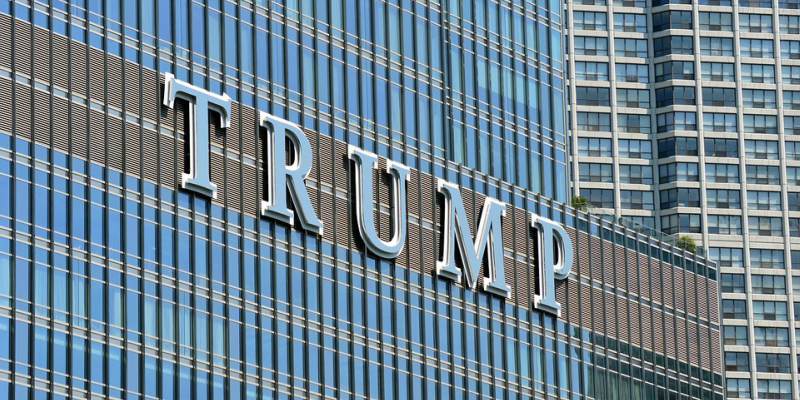 It's hard to avoid reading about Donald Trump or seeing him everywhere you look these days. In Atlantic City back in the nineties his name was splashed over many of the city's buildings, which were owned by Trump Entertainment Resorts. You could even buy bottles of Trump bottled water in his casinos at one time. Unfortunately, you won't find any of the Trump brand casinos in Atlantic City today, but you can visit other local casinos or play online casino games at the best online casino in Canada: JackpotCity!
The rise and fall of a casino empire
The story of Trump Entertainment Resorts is an entrepreneurial rollercoaster ride that begins in 1982 and ends in 2016. In 1976, Atlantic City became the second place in the United States to make gambling legal and casino projects started to pop up all over the coast. Local voters hoped that these casinos would revitalise the city's economy and create new jobs for local residents.
Already by 1980 there were fifteen casinos on the Atlantic Coast (half of these are now closed). In 1982, the New Jersey Casino Control Commission approved Donald Trump's application for a gambling licence to open Harrah's Boardwalk Hotel Casino at Trump Plaza. Just one year later, Trump bought a second unfinished casino from Hilton Hotels in the Atlantic City Marina, which became known as Trump's Castle Hotel and Casino. This made him the first person in Atlantic City to own more than one casino.
Legal battle for the gigantic casino
In 1987 Trump became interested in purchasing a half-finished casino project owned by Resorts International, which had been the first company to open a casino in Atlantic City. Trump attempted to buy all of the remaining shares in the Resorts International company. He then planned to use his own money to finish this colossal half-finished casino, which once completed would be the largest of its kind in Atlantic City. However, things became complicated when American television host and media mogul, Merv Griffin, also put in an offer to buy the project. A court battle ensued that culminated in Trump selling his interests in Resorts International but retaining ownership of what eventually became the Trump Taj Mahal casino (his third casino in Atlantic City, opening in 1990).
Creation of Trump Hotels and Casino Resorts (THCR)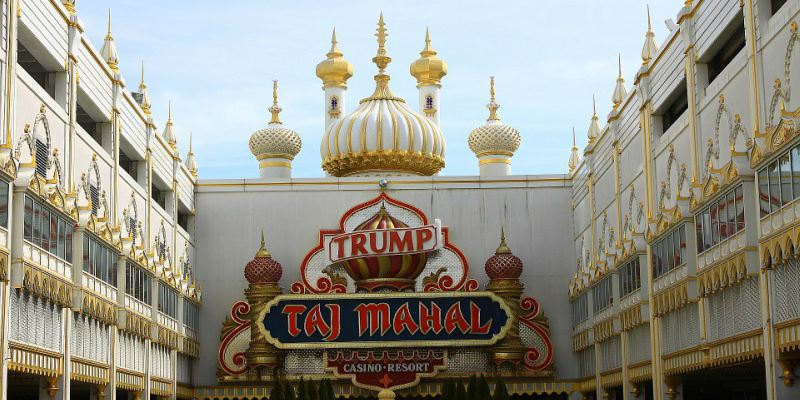 In 1995, Trump created a publicly traded company known as Trump Hotels and Casino Resorts, or THCR. This new company bought the Trump Plaza as well as another Trump casino being developed in Gary, Indiana. THCR also bought the Taj Mahal from Trump for US$890 million followed by the Trump Castle casino too for US$486 million, including an estimated debt of US$355 million. In fact, Trump's publicly traded company was buying up all of the casino properties owned by Donald Trump and these buildings continued to operate under the Trump name.
In 1996, THCR also bought the Trump Regency hotel and casino back from the mortgage company that had repossessed it. (Trump had already bought this casino in 1989 and lost it, but we're trying to keep things short here!) The THCR paid US$60 million to buy the Trump Regency and changed the name to Trump's World Fair at Trump Plaza Hotel and Casino – that's a lot of Trumps! However, this casino hotel had been plagued with problems since the day it opened (as a Playboy casino and hotel). For example, it had a pool that leaked into the lower levels of the building; a problem that was irreparable and costly. The design of the building was profoundly flawed and doomed to failure from the start. The Trump World's Fair would be permanently closed in 1999 and demolished in 2000.
Attempts to buy more casinos
In 1997, THCR applied for one of three casino licences in Detroit, but the bid was rejected. In 1999, THCR attempted to buy the Flamingo Hilton Casino in Kansas City but was rejected. However, in 2000 THCR was able to take over management of Spotlight 29 Casino in Coachella California and became the Trump 29 Casino in Coachella, California.
Bankruptcy
Trump Entertainment Resorts and its predecessors went bankrupt no less than four times! They say you've got to spend money to make money, but I've never heard of losing money to make money… apparently, it's a thing! In 2004, Trump Hotels and Casino Resorts went bankrupt and later changed the company's name to Trump Entertainment Resorts (TER). In 2009, the group once again filed for bankruptcy with a debt of US$1.2 billion. In 2014, the company filed for bankruptcy for the last time and closed the Trump Plaza. In October 2016, the last operating Trump Entertainment Resorts, Inc property – the Taj Mahal – was closed too. Not only were these casinos failing financially, they were also frequently accused of money laundering and other dodgy financial undertakings. However, as you know, by 2016 casinos were no longer high on Mr Trump's agenda. He had his sights set on bigger and better things.
Former Trump casino establishments 1982–2016
*Harrah's at Trump Plaza in Atlantic City, New Jersey renamed as the Trump Plaza closed on September 16, 2014.
*Trump 29 Casino in Coachella, California was sold in 2006.
*Trump Casino in Gary, Indiana is now the Majestic Star II.
*Trump World's Fair at Trump Plaza in Atlantic City, New Jersey closed in 1999, demolished in 2000.
*Trump Castle / Trump Marina in Atlantic City, New Jersey, became the Golden Nugget Atlantic City Steel Pier in 2011
*Trump Taj Mahal, Atlantic City closed in 2016; became the Hard Rock Hotel & Casino Atlantic City in June 2018
So, that's a quick overview of the history of Trump Entertainment Resorts, Inc. We hoped you enjoyed it. While you can't visit any of Donald Trump's casinos today, you can still enjoy watching his antics on the news, like a jubilant Trump expressing his desire to give his rally attendees a big fat kiss! Or you can play online casino in Canada at JackpotCity!