JackpotCity's Top-3 NZ Casino Getaway Ideas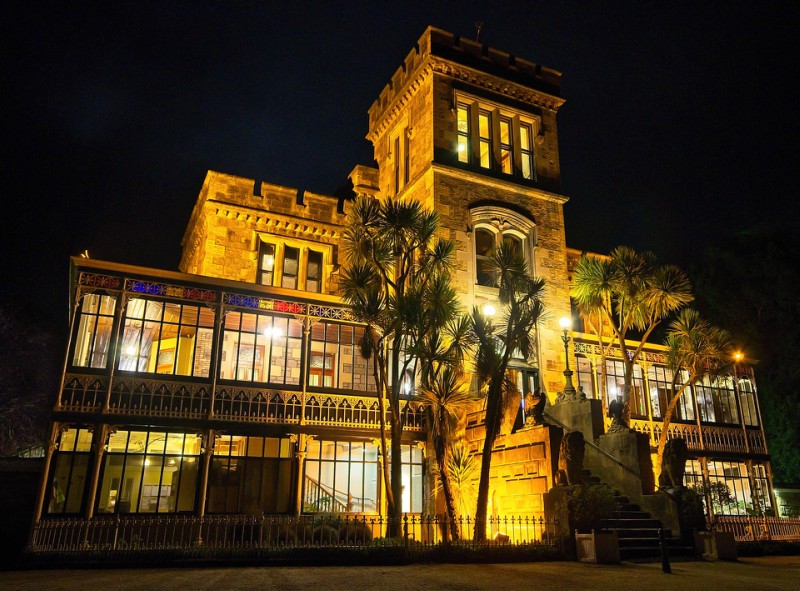 JackpotCity online casino presents its choice of the best casino hot spots to visit in New Zealand. A few ideas to start you dreaming of your next holiday away. With travel so restricted this year, it's time to explore the country and see some of the marvellous sights that exist right here on our doorstep. If you enjoy playing online casino in New Zealand choose JackpotCity, but if you'd rather explore further afield we have a few suggestions for you. Take a look at our top three casino getaways ideas right here in Godzone!
Yesteryear glamour at Dunedin Casino
First on our list is a Southern gem: the opulent Dunedin Casino. New Zealand's leading boutique casino celebrated its 21st anniversary in 2020. The casino is located inside the Scenic Circle Southern Cross Hotel building: a beautiful heritage building completed in 1883 designed by an Italian architect named Louis Boldini. Inside the casino there are many architectural details to admire: ornate Victorian plasterwork, wrought iron banisters and part of the original mosaic floor. Above the grand spiral staircase don't forget to look up to see the beautiful dome-shaped glass roof. The Dunedin Casino is somewhere where you can enjoy a delicious meal, a cocktail and play casino games all in an atmosphere of Victorian elegance. It's the closest thing New Zealand has to the Casino de Monte Carlo in Monaco. It's also one of the few places in the country that offers the full range of casino games: from gaming machines to first-class table games.
If you're planning to stay up late and enjoy a drink at the casino then book a room in the comfortable on-site hotel. However, if you want to take the Victorian experience one step further, we recommend booking accommodation at New Zealand's only castle, Larnach Castle and Gardens. The establishment sits high on the picturesque Otago Peninsula and offers luxury accommodation just twenty minutes from Dunedin Casino. The gardens at Larnach castle are worth visiting in their own right: rated a Garden of International Significance by the New Zealand Gardens Trust. You won't find another hotel in Dunedin with such lavish 19th century decor.
SkyCity in breathtaking Queenstown
Another southern gem, SkyCity Queenstown is one of our favourite casino destinations in New Zealand. The casino has all of the most popular casino games, including Blackjack, Roulette and Midi Baccarat and Caribbean Stud Poker, as well as 86 world-class gaming machines and a bar and restaurant. The staff at the Queenstown casino will even teach you the rules of the games and are always happy to help. You can also enjoy weekly events: they have a Salsa dance night, comedy nights and blind wine tasting!
When you need a break from playing, Queenstown has many other exciting attractions. A highlight of any trip to Queenstown is a trip up the gondola to enjoy a panoramic view of the town. At the top you can dine in the lovely Stratosfare Restaurant and Bar or learn about the night sky in a guided stargazing experience. While you're in the area, don't forget to visit Skipper's Canyon to watch – or partake – in some bungy jumping. Or visit the Kiwi Birdlife Park to admire the kiwis and other native birds. Of course, if you're visiting in winter, you can also enjoy the best skiing and snowboarding in the Southern Hemisphere!
In Queenstown, our favourite place to stay is the Hilton Queenstown Resort and Spa. This luxurious resort has one of the best lakefront views in town. As ever, this Hilton resort offers contemporary top-end accommodation and fabulous service. Why not take advantage of their excellent Wi-Fi service and play online casino in your room.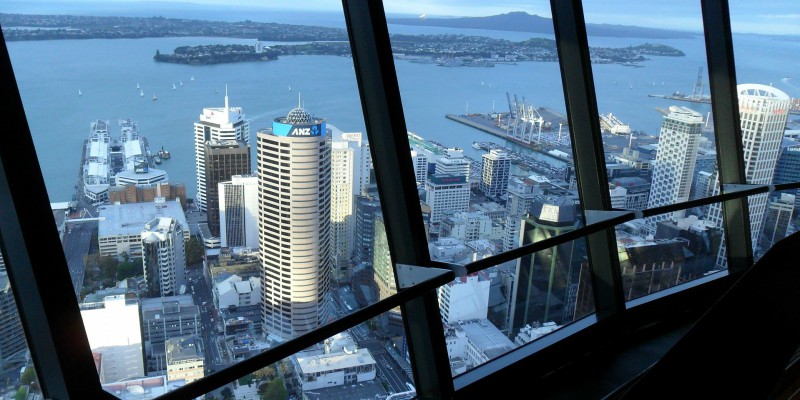 SkyCity Auckland for non-stop action
Of course, no article on casino hot spots in New Zealand would be complete without mentioning SkyCity Auckland. The casino is located inside the Sky Tower and has everything a travelling kiwi who loves casino games could want: VIP gaming, table games, 2,100 gaming machines, a baccarat room and more. They also have staff on hand to help you learn new games. The Sky Tower has everything you need in one place with three hotels, a wide selection of restaurants and bars and a theatre, not to mention yoga in the sky, live music, movie screenings and seasonal events like The Monster Factory for Halloween. If you love adrenaline-fuelled activities, you can do a SkyJump off the Sky Tower or take a SkyWalk around the top of the tower. Tickets are available on the AJ Hackett Company website.
For a place to stay, we love the Grand by SkyCity at the base of the Sky Tower with its elegant, modern rooms and day spa. The hotel is filled with artworks for visitors to enjoy, such as Kari Maughan's The Stranger from 2005 spanning the full length of the lobby. Otherwise, the Hilton Auckland is another lovely hotel that's built right on the wharf. The design of the building makes it feel like you're on board a ship docked at the wharf.
If you have some extra time in Auckland why not take the ferry to Waiheke Island. The downtown ferry terminal is just a hop, skip and a jump from the casino. You'll enjoy a gentle 40-minute cruise through the Hauraki Gulf to reach the island. Once you're there, you can enjoy fine dining and wine tasting at Mudbrick Restaurant and Vineyard. After your meal, stroll through the vineyard and take in the splendid views of the harbour and Rangitoto. Alternatively, visit the Stonyridge Vineyard, which the Guardian UK has called 'One of the Top Ten Must Visit Wineries in the World'.
Another fun day trip idea: visit Rangitoto Island by ferry. This is a shorter 20-minute ferry ride. On the island admire caves formed by lava flows from the volcano that erupted 600 years ago. Marvel at the lava fields of black scoria and hike up to the crater – it's a fun day out for the whole family. It will take you one hour to reach the crater, which is a great place to take pics of the Hauraki Gulf. Don't forget to save yourself some extra time to explore the incredible lava caves on your way back down.
That wraps up JackpotCity online casino's top-3 NZ casino getaway ideas. We hope you enjoyed reading them. Happy playing!