What Would VR Casinos Be Like?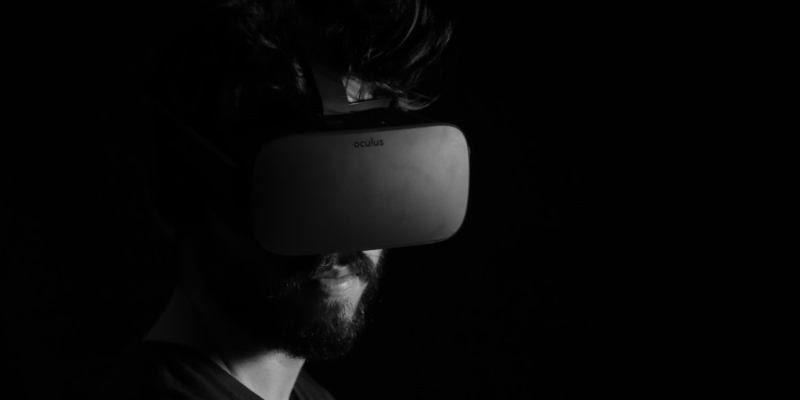 Virtual reality is a technology that is being hailed as the next frontier in online gambling. For many years now, leading casino game developers have been working on introducing fully integrated virtual reality casinos into the mainstream online environment. While both online and mobile casinos are holding firmly to their dedicated throng of players, the concept of a fully virtual casino is somewhat intriguing and will certainly attract a lot of interest. So, what exactly will these VR casinos be like and how will they work?
Using a combination of VR hardware and software, virtual reality casinos aim to go beyond the basic 3D interface and transport players directly onto the casino floor. With the aid of a VR headset and a compatible VR iGaming platform, players can experience a lifelike, fully interactive casino experience. You will even be able to engage with other players at the casino in real time. The fundamental basics of a VR casino include:
What You Can Expect?
A fully immersive 3D experience where you can walk through and explore detailed casino gaming rooms and casino lobbies.
Experience real casino sounds with a completely three-dimensional special aspect
Control hand and body gestures of your avatar and observe those of other players
Walk up to and play realistic slot machines
Chat to players either directly or via in-game chat facilities
With card and table games, you will be able to choose your seat, interact with the dealer and chat to the other players around the table. On top of all this, you can even stop off at the bar for a drink or engage in a conversation with other players at the casino. Essentially, what is going on is that VR platform developers are making VR casinos as lifelike as possible, bringing in all the best aspects of a land-based casinos including the ability to light up a cigar and casually sip on a Martini while chatting up the blonde at the bar.
While the virtual reality casino industry is still in its infancy, we can already see a number of solid VR games in place and as of the time of this article, at least two fully functional VR Casinos. Given a few months, though, this number is sure to increase as the technology improves and the cost of the hardware becomes more affordable.
VR Casinos in the Works
The first fully VR real money casino has already been launched, but it's one that still needs to be tweaked. While they don't yet offer any card or table games, you can play over 40 virtual reality slot machines all situated in a gaming room that is pretty much indistinguishable from the real thing. This particular game room is situated on the 8th floor of a high-rise building overlooking a type of futuristic city. You can even lean against the window and look down at the city below. When you are not engaged in playing slots, you can sit on one of the couches in the lounge or have a drink at the bar. In future, other VR casino formats may well follow this example, but it still needs to be refined.
Casino VR Poker
Then, there is also VR Poker. A VR Poker site has also been created and it's set to change the way players enjoy this card game. Developed in Switzerland, the VR Poker room features six fully virtual Texas Hold'em poker tables with a highly detailed interface, full-body players and spatial voice chatting. The Poker site is cross-platform compatible and runs on both the Gear VR and the Oculus Rift. One thing to take note of is that this is an entertainment casino only. When you log in, you are given a certain number of free chips. From there you can purchase more chips or win chips at the table. However, there is no cash out facility, which means you can only play for fun.
The tables each have different buy-in levels, as you would find in a real casino. As you would expect, players with higher skill levels, usually end up winning al chips at the table. A handy feature is an in-game dashboard where you can view the winnings of each player at the table.
The future of VR gaming is set to be exciting and now we know more about what we can expect, it heightens the anticipation!
What about AR?
If you're familiar with trends in VR, you might have heard of AR (augmented reality), too. This is a similar technology but doesn't use a headset that completely immerses you in the virtual reality. Instead, AR uses the camera on your device to overlay digital content on your surroundings. That could be something like showing an arrow on the road where you need to turn when you're looking at the maps application on your phone. This technology could also be used in gaming and would give people a chance to enhance reality without completely shutting out their surroundings.