Apocalyptic Online Slot: Zombie Hoard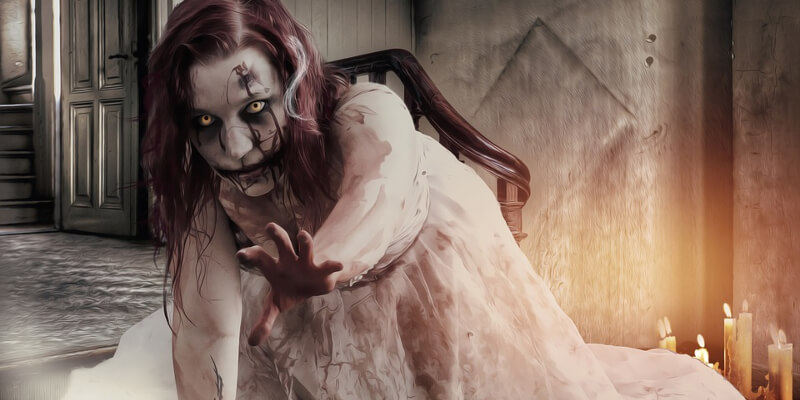 The highly respected online slot developer, Microgaming, has done it again with a game that is bound to please all sorts of enthusiasts for this type of betting. It has gore but presents itself in a friendly graphical way that is more fun than fearsome. Anyone who likes to play an online slot in Canada should check out what Zombie Hoard has to offer. Taking its design cues from old horror movies that feature the undead, Zombie Hoard has more in common with Sean of the Dead than it does with Dawn of the Dead, the classic film that spawned the sub-genre. Like other top-notch online slots in Canada, real money is on offer, so read on to find out more about the game and what you need to do to win!
Zombie Hoard Slots, the Basics You Need to Know
Released in March of 2019, Zombie Hoard is one of Microgaming's latest online slots. Designed by Slingshot Studios, the game offers super stacked wilds and free spin bonuses. Visually speaking, the game is best described as whimsical with some fun-looking zombies as the main icons which look like they have been designed by a professional comic-book artist rather than a horror designer. The game has a healthy return to player rate of over 95 per cent. It is designated as a medium variance game so you won't have to spin and spin and spin before finally obtaining one of Zombie Hoard's special features.
Slots Game Layout and Symbols
Zombie Hoard conforms to the standard layout for most online slots. At the top of the screen, you will see the number of free spins you might have accumulated as well as any multipliers that are in operation. In the middle, your total win is displayed. When it comes to the game's reels there are standard playing card symbols, specifically aces, kings, queens, jacks and tens royals as well as four different zombies to represent the hoard. These are the ones you want to see, of course, since they will maximise your prizes for a winning combination. Look out for the maid zombie who can multiply your winnings by 80. The corresponding figure for the mail worker zombie is 250 times. The other zombies are the nurse and the chef. These will multiply your prize by a maximum of 400 and 500 times respectively.
In addition, you can see sub-symbols that are attached to the main ones. These are brains and they're useful because they will augment the number of free spins you have available. Once you have passed the thirty mark, the free spins bonus comes into play. Finally, you should also keep an eye out for the game's own logo because if you see the Zombie Hoard symbol, you will gain access to the game's wilds.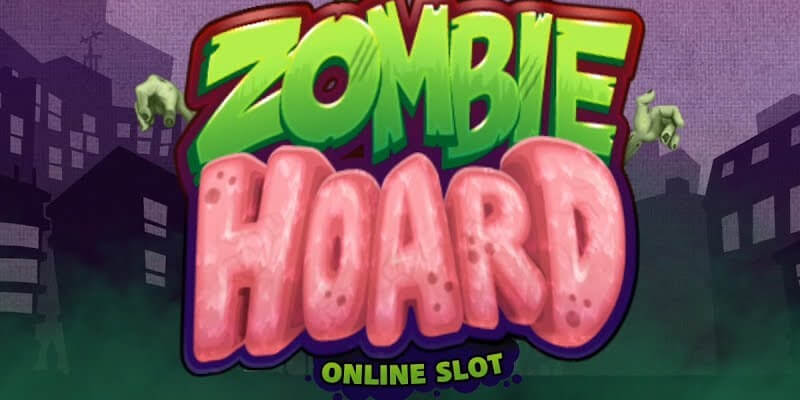 Reels, Paylines and Special Features
There are a total of five reels in Zombie Hoard, arranged over three rows. The game offers nine different playlines, or chances to get a winning combination of symbols. Zombie Hoard has five low-paying picture card symbols as well as the four high-paying ones which are represented by the cartoon zombie characters. The standard card symbols pay as little as ten times for a combination of three 10s across the five reels. However, you can get up to forty times if you see five tens appear. The picture cards get progressively good and you can see as much as eighty times for a set of five aces, for example.
If you are lucky enough to see three Zombie Hoard symbols on a win line then it will pay at sixty times your line bet, so long as it is active. It gets even more interesting when you have four on the same line because this means you see a payout at 400 times. Five of the game's wilds in winning combination means a prize that is 1,200 times your bet. In the base game, wilds are super stacked on the third and fourth reels.
Worth a Play?
Zombie Hoard allows you to play online slots for real money in Canada in a fun and engaging way. Not only do you stand a reasonable chance of winning with this game, but you are bound to have fun while doing so. One of the key points about Zombie Hoard is that it truly is easy to pick up so it is highly enjoyable even if you have never tried your luck with an online slot ever before. In fact, if you choose to play it and find that you liked the style of Zombie Hoard, then why don't you try Alaxe in Zombieland, too?