Top 10 Exercise Routines From Home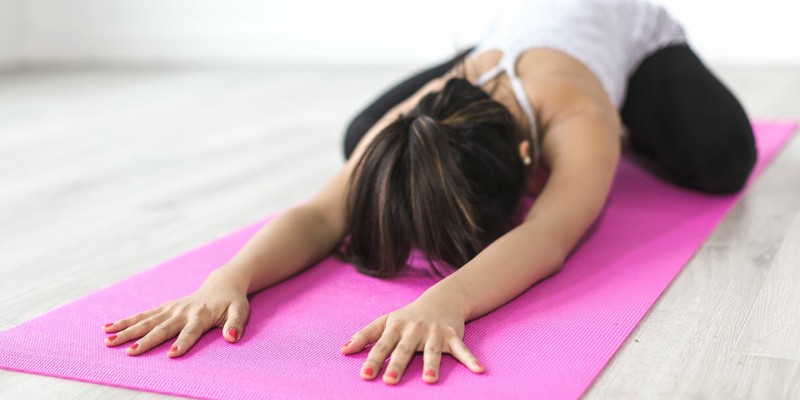 Getting swimsuit ready doesn't have to include 6 a.m. trips to the gym. There are plenty of exercises you can do in the comfort of your own home, with minimal equipment and some online help.
Of course, to watch any of the videos mentioned below or to get online help, we're assuming that you already have a great internet connection and working device. Many people around the world still lack these basic necessities and have been particularly disadvantaged during national and local lockdowns in 2020 and 2021. The opportunity to workout at home, do schoolwork online and contact your friends using social media are a real basic necessity in the digital era. We've even dedicated an entire blog article to this subject at JackpotCity online casino: the importance of being connected. While you're watching some of the exercise videos mentioned here, take a moment to think what it would be like to live in today's world without access to these tools…
Whether you are super busy working from home, or just can't get away for too long from your favourite online casino slots, we all need to stay healthy and fit. Here are 10 fun, easy ways to stay on top of your fitness.
1. Jump roping
Even if you haven't picked up a jump rope in years, it's a great way to get a little cardio in at home. A lot of home exercises focus on strength, but jumping rope helps you get your heart rate up and build endurance. All you need is a rope and a bit of space to get going. Once you've mastered the basics, you can challenge yourself by mixing in crossovers and double jumps.
Source: @officialjumpropedudes via Instagram
2. Weight lifting
You can recreate some of your favourite gym routines at home with just a few weights, even if they're not as heavy as your usual sets. Try doing more reps of lighter weight sets to keep your muscles toned when you can't get to the gym. You can find lots of videos online that will show you different circuits for certain parts of your body like arms, abs or back.
Source: @amandaa__fit via Instagram
3. Sun salutations
One of the most basic sequences in yoga is the sun salutation, which is a quick series of moves meant to wake your body up. Doing a few rounds is a good way to get moving in the morning or to get warmed up for a longer yoga practice. Once you've gotten the basics down, you can throw in variations on the moves to work out other parts of your body.
4. Dancing
Dancing is one of the most fun ways to get moving—and if you do it at home you don't have to worry about anyone laughing at you. Get as crazy as you want to while listening to your favourite upbeat music and work up a sweat. Dancing is a great way to lift your mood if you have cabin fever, too. Put on a good playlist and get going.
5. Squats
Squats are a weightlifting favourite because they work so many different muscles in your body at once. You don't have to have a big barbell or even weights to get the benefits of squats, though. If you want a good workout at home, you can do body weight squats (or use a dumbbells if you have them) and get many of the same benefits. Like with most lifting, form is really important to avoiding injuries and working the right muscles, so check out some videos before you start if it's your first time. You can incorporate squats into a full bodyweight routine.
6. Planks
Planks are perfect for building arm strength and core strength. Core strength is particularly important if you're working from home, since spending a lot of time sitting can be bad for your back. Building up your core can help improve posture and keep you fit. If you get bored of basic planks, there are lots of ways to make them more fun—like adding in some music and dance moves.
Source: @mairabarriga via Instagram
7. Stretching
No matter what kinds of exercise you are (or aren't) doing at home, it's important to stretch beforehand. Stretching is a good way to warm up for other activities, but is also beneficial by itself. It can be as easy as touching your toes a few times and moving your neck side to side, or you can practice a whole routine to get the most benefits. Improving your flexibility can help reduce soreness if you spend a lot of time sitting—whether it's for work or while playing slots online.
Source: @poppilatesofficial via Instagram
8. Hula Hooping
If you're looking for something fun to keep you fit—and you're not afraid of looking a little silly—then dust off your old hula hoop and get moving! There are lots of moves beyond the classic around-the-waist routine that will give you a challenge and a workout.
Source: @hulagran via Instagram
9. No equipment cardio
Just because you can't get to the gym or it's not nice outside, that's no excuse to skip cardio. There are lots of exercises you can do at home to get your heartrate up and work your muscles at the same time. Many routines incorporate bodyweight exercises so you can get a full workout. Moves like lunges, high knees, and squat jumps should be enough to work up a sweat.
10. Chair workouts
You can do a lot of your favourite gym workouts with no more equipment than a sturdy chair. Chairs are good for various bodyweight exercises like dips and inclined pushups, or for cardio routines like step ups. You can also use the edge of the couch or the bottom of the stairs to get the same effect.
The most important part of an at-home workout is finding something you actually enjoy doing. Try out different routines to see what works for you—then enjoy some well-earned rest by playing your favourite slots!