JackpotCity's Top-5 Remote Casino Destinations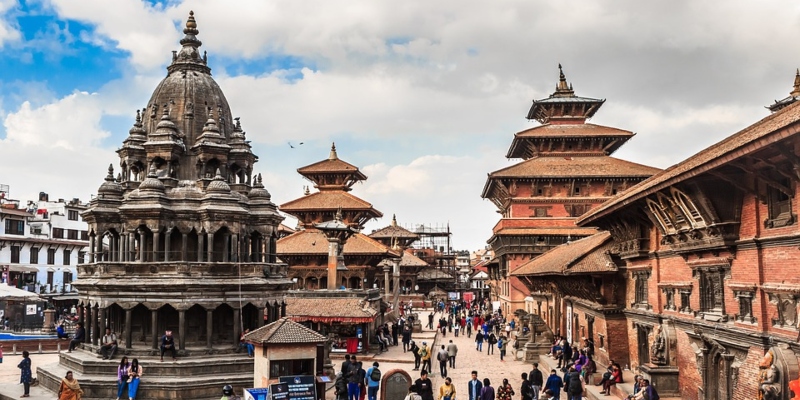 Source: Ashlesh Kshatri from Pixabay
Time to leave Las Vegas and Macau and follow the road less travelled – in terms of casino destinations at least. We were interested in little casinos and remote casinos, the casinos nobody ever heard of, and the more peaceful casinos. Less glitz, hopefully no crowds and perhaps even the possibility for a spot of fly fishing or a bike ride. JackpotCity, the home of online pokies, headed into the countryside, the mountains and the desert looking for five alternative casino destinations.
1. Deadwood, South Dakota
First stop on our journey is to visit the little American town of Deadwood in South Dakota. This former mining town was booming during the gold rush. In 1876, prospectors travelled from around the world to seek their fortunes in the Black Hills. Many famous names passed through this way, like Wild Bill Hickok, Calamity Jane and Seth Bullock. A visit to Deadwood is a visit into the history of casino games and poker. Wild Bill was shot dead here many years ago, while still holding a hand of aces and eights, now forever known as the Dead Man's Hand. He was killed by Jack McCall while playing poker in August 1876 at Nuttal & Mann's Saloon. Today, you might even bump into one of these famous characters still roaming the streets. Don't worry we're not talking about ghosts. The town's historic characters are regularly brought to life in the town's streets to entertain visitors by a local theatre troupe. You can also visit the real tombstones of Wild Bill and Calamity Jane who are buried next to each other in the local cemetery.
In the early 1980ds, Deadwood almost became another Old West ghost town, but in 1989 limited-wage gambling was made legal here and it saved the town from disappearing. It is now a popular tourist destination that offers plenty of historic sites to visit, museums and 24-hour gaming halls. You can take a step back in time in saloons with sawdust covered floors, poker tables and live music. Of course, there are also casino resorts that offer all the modern amenities: day spas, concert venues, restaurants and cafes. There's plenty to keep you busy. Stay outside town in a log cabin at Sylvan Lake Lodge surrounded by beautiful hills and forest, or in the centre of town in an historic hotel full of Old West charm. For state of the art casino accommodations, try The Lodge at Deadwood Gaming Resort. Don't forget to visit Saloon #10 and to go and see the world's largest pokies machine at Bodega Casino while you're in town.
2. North Cadbury Court, Somerset, England
Next, let's fly across the ditch, all the way to a stately home in Somerset, England. North Cadbury Court is nothing like Deadwood, South Dakota. This 16th-century country house was built for luxurious entertainment for the upper classes, with a large ballroom and accommodation for up to 50 guests, surrounded by 1,500 acres of land. If you prefer Georgian charm to Old West gun-slinging action, then North Cadbury Court may be just the ticket. If you like cheddar cheese too, then you may never want to leave. This estate has been producing prize-winning cheddar cheese since 1910 when the property was purchased by its current owners, the Montgomery family. But where's the casino? A tiny, private casino for guests is hidden in the basement of North Cadbury Court. If you are looking for a boutique casino without rowdy crowds, you will love North Cadbury Court. This tiny casino has full-size tables where you can play roulette and poker with your friends and enjoy the elegant surroundings. Just remember to call ahead to book your croupier. However, that's not all there is to do here, on site you will also find a disco, children's playroom, bar/reception, beautiful gardens, croquet lawn, indoor swimming pool, gym and sauna, pedalo boats on the lake, fly fishing, tennis, jacuzzi, walking tours, biking, clay shooting, archery, falconry, laser wars, snooker, bumper balls, hot air ballooning… you won't get bored! If you like hot air balloons and other types of balloons too, take a look at our exciting new online slot game called The Incredible Balloon Machine.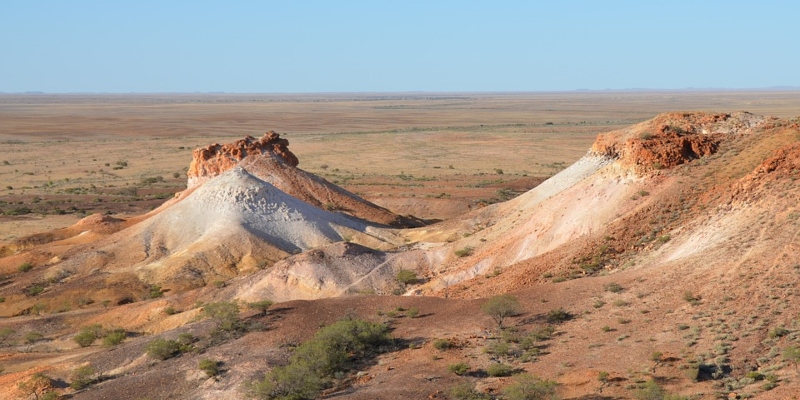 3. Boulder City and the Hoover Dam, Nevada
Back in the USA, not all that far from the bright lights of Las Vegas, is the desert town of Boulder City. It may not be as small and off-the-beaten track as the first two casino destinations on this list, but Boulder City has a lot to offer casino-goers who want to get away from it all, while remaining a short drive from Las Vegas. One of our favourite casino resorts here is the Hoover Dam Lodge Hotel and Casino, which offers guests an alternative to the craziness of the Las Vegas Strip. The hotel and casino is surrounded by stunning desert scenery with the famous Hoover dam and Lake Mead National Recreation Area just down the road. When you're not playing pokies, you can bike around the Hoover Dam, which has some of the best bike trails in the Las Vegas Valley. The Hoover Dam Lodge Hotel and Casino has all the modern amenities on site and will even allow you to bring your pet. There are five gaming rooms, a pool and spa and an arcade and general store open 24-hours a day. If you decide you want more noise and bright lights, Las Vegas is just 30 minutes by car from the lodge. However, we doubt you'll need to, since there's so much to do in and around Boulder City and the Hoover Dam: you can visit the dam (obviously), but also kayak through the canyon, visit the museums and hike to the hot springs.
4. Deltin International, Kathmandu, Nepal
The Deltin International casino is located inside the 5-star Marriott hotel in Kathmandu, Nepal. While nobody can accuse Kathmandu of being remote or quiet, it is a destination offering a very different casino experience to Las Vegas or Macau. This is a far cry from the intimate casino we saw in North Cadbury Court. The Deltin International Casino is a luxurious modern casino covering 15,000 square feet and it also offers live entertainment, a VIP area, a restaurant and a theatre. The adjoining Marriott hotel has 214 rooms and offers guests a break from the hectic bustle of Kathmandu itself. It has an outdoor pool and rooms with breath-taking views of the city and the Himalayan mountains. Near the hotel, you can visit Durbar Marg, Thamel and Dhurbar Square or any one of the many beautiful temples and craft markets that Kathmandu has to offer. If you really like getting off the beaten trail, this would make a perfect pre-base camp before trekking through the Himalayas or visiting Tibet. While we're on this theme, if you like remote destinations and beautiful temples, you might be interested in one of our new slot games called Ivory Citadel, which is set in a lost city located somewhere in Asia.
5. Coober Pedy, Australia
Our last casino location isn't quite so remote for New Zealanders, but it does qualify as remote, and it is definitely unique! There probably isn't a more fascinating destination in the whole of Oceania that also offers gaming facilities. Cobber Pedy is a town that has developed based on opal mining since 1915. Many local residents live in dug-outs underground to take advantage of the naturally cool temperature below the surface. The Desert Cave Hotel was built in 1988 and offers visitors a choice of either underground or above-ground hotel rooms. While sleeping underground might not be your first choice, it is cool, dark and airy in the underground rooms and many visitors say it is the best night's sleep they've ever had. The Desert Cave Hotel also has an opal centre, underground shops, a café, underground bar and, of course, the gaming room. Robert Coro, the owner of the Desert Cave Hotel says: ""If you haven't been to Coober Pedy, you can't imagine what real life underground is like – we have not just houses and hotels but restaurants, bars, shops, museums and even churches. […] Coober Pedy is the one place where you can stand at the lookout, located right above all of these buildings, and still not see most of the town". Coober Pedy has attracted many painters, photographers and filmmakers over the years for this very reason. The two most famous films shot in the area include Mad Max 3 and Priscilla, Queen of the Desert. A visit to Coober Pedy and its underground gaming room is something you will never forget.