All You Need to Know About the Incredible Balloon Machine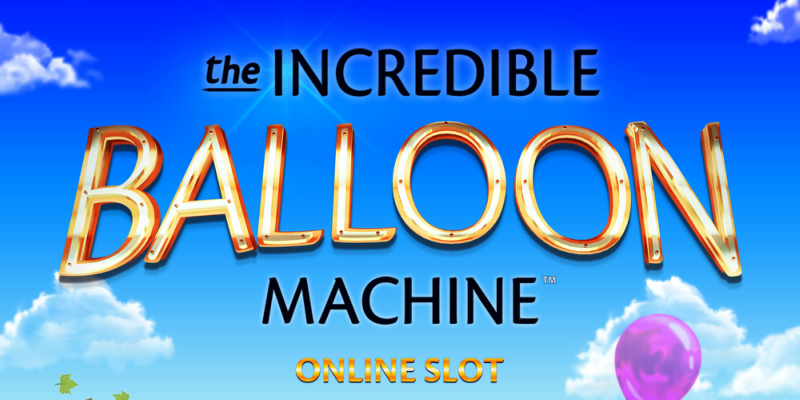 One of those cool online casino slots that many players cannot wait to get their hands on, the Incredible Balloon Machine is a fun online pokie that does away with a conventional grid layout altogether. Sure, this is a genuine casino online slot but one that defies many of the conventions of real slot machines. Instead, it takes advantage of the sort of format possibilities that its digital design affords. If you are not still sure what this means, then let's make it as clear as possible - the Incredible Balloon Machine is an online slot machine that contains no reels, rows or paylines in any normally understood form.
What makes it an online slot then, you may well ask? To answer that question, Crazy Tooth Studio – the game's design team – have included rounds which come with an associated cost, just like a spin on a conventional slot. What's more, the outcome of each turn is determined by a random number generator. So, although it is certainly innovative in the way that it offers a new kind of playing experience, the Incredible Balloon Machine is instantly accessible to anyone who has enjoyed these sorts of games before. In other words, for all of its originality, you'll feel right at home after a turn or two.
What Makes This Game One of the Most Exciting Online Casino Slots For Years?
Instead of spinning reels as you would do with many online casino offerings, you inflate a balloon with this new game. This is known as the WiNCREASE feature and you can choose how much to bet each time you blow one up. Instead of tapping a spin button, however, you hold down a control so that the balloon gets more and more pumped up. Once the inflation of the balloon has gone beyond the 'yellow zone', your bet is set. Now you need to use your judgement to decide when to stop pumping it up. The longer you keep your nerve and continue to inflate it, the more chance there is of winning a bigger prize. However, if you hold on too long, then the balloon will pop and – you guessed it – this means you lose. Bear in mind that the random number generator controls when the balloon will burst so you have no way of telling. That said, if the next balloon shows a figure that matches your current level of credit, then you will get a multiplier. These range from between doubling your prize to multiplying it by ten.
In addition, players get the chance to have a go at a bonus game if they win when a special balloon comes up. These are coloured either gold or black so it is easy to keep track of which ones fall into this category. The bonus game works in much the same way but it means having the chance to win extra credit or gain multipliers. Given that the Incredible Balloon Machine has such a novel approach to its gameplay, you may think that there is no need for a sub-game of this type. However, many players will enjoy the fact that it breaks up the standard approach to playing the online slot, helping to hold your interest and to continue enjoying the fun.
The Incredible Balloon Machine At a Glance
If you want to get the lowdown on this game in a handy snapshot, then here are the key points to take on board:
·         Global release date – 28th January 2020.
·         Maximum payout – 3,082 times the original stake.
·         Reels, rows and paylines – None.
·         Return to player (RTP) percentage – 96.75%.
·         Special game features – Multiplier and WiNCREASE Mechanic.