Online Pokie Review: Ivory Citadel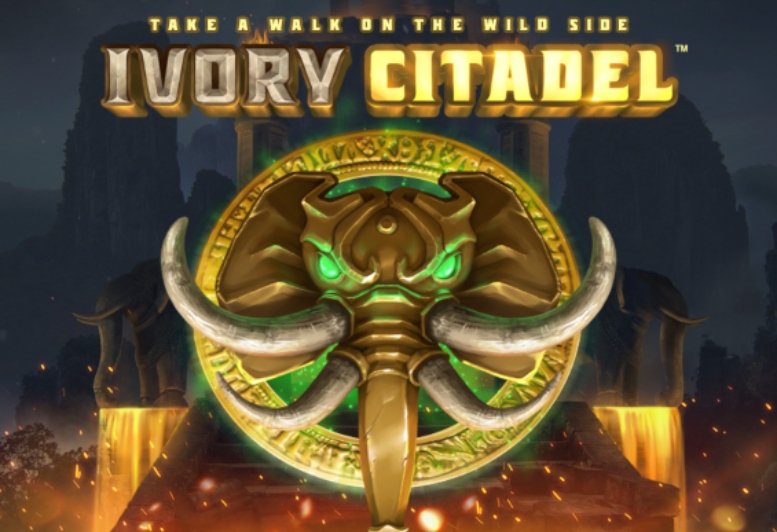 In the mood for a walk on the wild side? Feel like getting to grips with an epic mystery slot featuring an ancient lost city which will keep you enthralled from your very first spin? Then you won't want to miss Ivory Citadel, a brand new online pokie which is set for release in December 2019. Ivory Citadel is the latest exotic offering from Sweden's Just For The Win, a creative software development company launched in 2016 and now producing a stream of great online casino slots.
Slot game environment
The online pokie Ivory Citadel has an impressive gameplay environment featuring stunning graphics and set in the most remote part of Western Asia – a location which seems to have more than its fair share of legends describing lost worlds, hidden cities and mythical beasts never seen anywhere else on the planet. Tough as ivory, the mystical towering temple guarded by giant stone elephants lies in a jungle in the very heart of this dark continent. The magical land of the Ivory Citadel is ruled entirely by a race of wild beasts. And that's because no humans have ever penetrated this exotic realm. So expect to encounter things which defy Nature; expect to cross a land of marble, stone, ivory and flames; expect to find a world shrouded in mist and a pulsing soundtrack full of the rhythms of the jungle – a world in which you must face and overcome many challenges before you can hope to unveil the Ivory Citadel's exotic source of untold wealth.
Ivory Citadel online slot symbols
While exploring the Ivory Citadel, you will meet up with eight base game symbols. At the lowest value level, these include a royal suite of A, K, Q and J, plus three rampant beasts of greater value: a ferocious tiger with burning eyes, a dangerous looking horned buffalo with flared nostrils, and an evil snake with yellow eyes and venomous fangs. These deadly animals are depicted in bright, bold colours and have been given the characteristic appearance of supernatural beings – exotic creatures who look half-spirit and half-beast. There is a Mystery Symbol, which features a question mark framed by beastly horns, and the Ivory Citadel logo itself – which, at a maximum of 40 times your stake, is the highest-value game symbol.
There is also a Wild Symbol resplendent in gold on a pink background, as well as a Free Spins logo with a design featuring elephant tusks against a shimmering neon-green backdrop.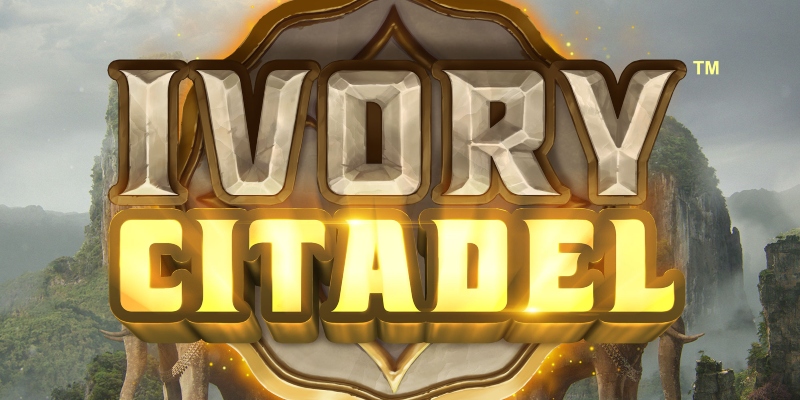 Ivory Citadel online pokie features
Watch out for this online pokie's Mystery Symbols, because when they appear on your screen after a spin, these versatile symbols will increase your chances of winning by turning into any other game symbol – except, of course, the Free Spin symbol itself. But in Free Spin episodes, these same symbols will behave differently. They will then be transformed into Sticky Mystery Symbols. So wherever they happen to land during Free Spins, they become Sticky Mystery Symbols which remain in place for the rest of the free spin sequence.
You can also benefit from a Sticky Wild Reel. This turns up on any reel which contains just Mystery Symbols. You will then see these all turn into a stack of Sticky Wild symbols and stay that way, locked in place until those free spins are over.
Casino online slot game specifications
Like similar casino online pokies, Ivory Citadel is a video slot which has five reels, three rows, and a total of 20 paylines. And like many other pokies on casino sites, it offers medium volatility gameplay, which means you can expect a balance of more frequent smaller wins as well as the occasional bigger payout. Ivory Citadel has a very reasonable RTP (return to player) percentage of 96.03%, with a total hit frequency of 22.22% (in other words, 1 in every 4.45 spins).
The Free Spin feature provides a maximum of 12 free spins. There is a minimum bet of 0.01 coins, and with a maximum bet of 100, lucky players could end up with a massive win of 1,968 times their stake. As well as standard desktop platforms, Ivory Citadel gameplay can also be accessed on all the usual tablet and mobile devices.
If you enjoy the theme of temples and distant lands, we recommend that you read our blog about remote and unique casinos around the world. It includes our top five picks for casino destinations located off-the-beaten track, where you can enjoy playing casino games without the raucous atmosphere of the big casino cities. You'll find our recommendations for a casino getaway that's totally unique! From tiny casinos hidden in the basement of Georgian mansions to underground dug-outs in the Australian desert…