Best Animal Video Slot Games To Play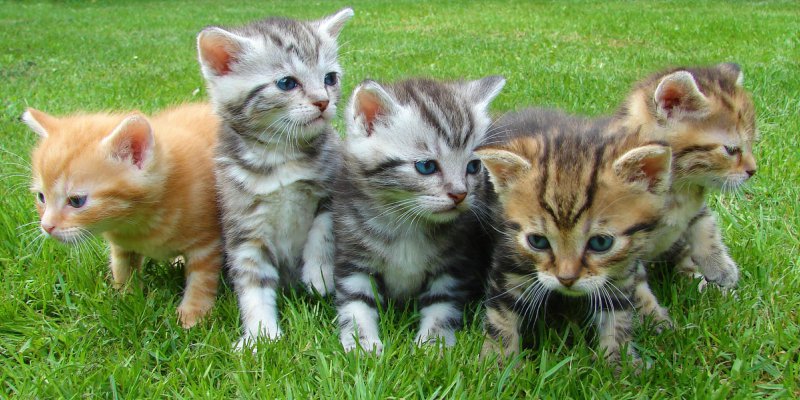 If your online video slots preference is for animal-themed games, and you're an animal lover, then you won't be disappointed by the variety of choice that online jackpot slots can offer! Understandably, there are lots of cute cats and dogs, but there are other animal species too. So here's a sample of what you can find just browsing through typical online jackpot slots aimed at the animal kingdom.
Pretty Kitty
Microgaming's 'Pretty Kitty' title is a volatile five-reel slot game which offers 243 ways to win. It's a luxury themed game which will enthuse all cat lovers who can start playing with just a 30p stake across all devices. This game's maximum stake is £75, and the game design uses stacked symbols in the base game and a free spin feature (look for the diamond collar scatters) where you can gain up to 30 free spins.
An expanding symbols feature is another game enhancer to watch out for. If you play this right, you could be in line for a jackpot win which multiplies your stake by up to 933 times its original value. This is a high-volatility game with big posh-cat wins available if you can master the expanding wilds.
If you´d like to know more about 3 or 5 reels slots, as well as available bonuses, please check our comprehensive guide to online slots.
Kitty Cabana
'Kitty Cabana', set in a luxury hotel/spa environment, has more enchanting feline characters. This five-reel video slot game has 25 paylines and can be played with stakes ranging from just 25p up to as much as £37.50. This is a Microgaming-powered medium-variance game which pays a maximum of 480x your stake both in the base game and in its Dashing Wild feature. However, look out for the 5 free spin features. In any of these environments you can walk away with much larger amounts – at 2,933x your stake that could net you an amazing £110,000!
And if you like playing 'Kitty Cabana' but prefer canine-friendly games, then you might want to know that Microgaming's 'Hound Hotel' is actually the same game but with a doggy theme.
Wacky Panda
Living up to its name, Microgaming's 'Wacky Panda' is a quirky, quick-fire game you can play across all devices with stake values starting at just 1p and going up to £15. This straightforward three-reel video slot with a single payline has few of the usual bells and whistles. To get a substantial win, you need to spin up higher value panda combinations. And if you do get lucky and hit the jackpot panda, you could be looking at up to 1,111x your original stake on each spin.
In many ways this game is a modern revamp of the traditional fruit machine concept (you even get grape, banana and watermelon reel symbols) with cute cartoon pandas thrown in.
Dogfather
'Dogfather' is an 'animals with attitude' video slot which Microgaming presents as a kind of canine mafia game environment. It's a 5-reel, 20 payline slot based around various characters and features a streetwise gang of dogs and a set of artifacts from their home territory. Low-value symbols include stuff like doggy shampoo, knuckle dusters and a cigar cutter, plus higher values which consist of an ascending hierarchy of canine crooks.
If you're any good, you'll get to meet Itchy da Flea, a scatter symbol who could get you up to 13 free spins. And you can also get yourself a bonus by marking your territory (look out for the fire hydrants). The best strategy is to play as many playlines as you can manage. Even though this does not improve your chances of securing these features, it will certainly help you win more money when you do land one.