The Best Online Slot Software Providers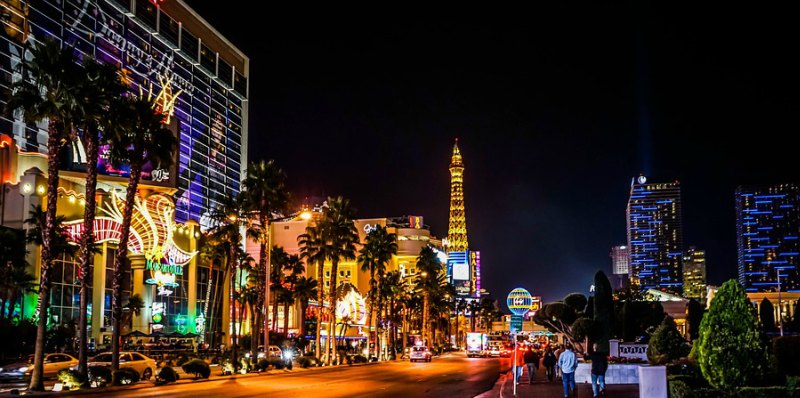 Slot machines have come a long way since their invention in 1881. The first slot games were mechanical and could only be played in land-based casinos. In 1976, Fortune Coin developed the first true video slot machine – complete with a Random Number Generator –whose success changed the way slot machines were created. But the real revolution came with the popularization of the Internet. Best online slots and casino software providers started sprouting, modernizing the game with new paylines and functionalities. So, what are  online software providers and what changes did they induce?
What's the Random Number Generator?
A common belief Canadian gamblers have about online slot games is that somehow, the machines knows and rewards persistent players - that is not true. Since the invention of video slots, developers have included in their machine a new type of computer component called a microprocessor. It integrates a Random Number Generator (RNG) that ensures that the player will always get a perfectly random combination of symbols. The RNG is a great way to guarantee a completely fair and safe game to the gamblers and the casinos.
Paylines vs. Ways-to-Win
Contrarily to mechanical slot machines that could only accommodate 3 reels and a few paylines, video slot machines can have as many reels and paylines as the developer wants, sometimes going up to hundreds of paylines. Slot machines with multiple paylines give the player the ability to choose manually the paylines he wants to bet on. This allows the player, not only to chose his wager, but also their amount. But this type of slot can be expensive and time-consuming, and there is a risk of not betting on the right payline.
So software providers invented the 'Ways-to-Win' slot that automatically assumes the player will bet his real money on all open payline. This simplified the game, reduced the necessary bankroll and increased the frequency of winnings but also diminished the payouts.
High and low volatility
When a gambler chooses his land-based or online slot machines, there are different categories of risk he can choose from. They are considered either high or low volatility. When he chooses a low volatility slot, he will face low amounts of risk as these slot machines have frequent but medium or low-size prizes. Players who prefer high volatility slots will gain larger winnings. The payouts will be less frequent, explaining why these types of slot games are usually selected by gamblers with large bankrolls and ample time.
An overview of online slots software providers
From the moment slot machines went electronic in the mid-70s, a new type of gambling industry emerged: casino software providers. Relatively few until the advent of the Internet, they began to multiply in the mid to late 90s.
Since then, they have pushed the boundaries of gambling to provide more and more pleasure to the players. From the creation of online casinos to improved graphics and the inclusion of storylines to slot machines, these software providers are always on the lookout for the newest functionality to include in their games.
Microgaming
Microgaming was the first involved in the online gaming market. Founded in 1994, they created the first progressive jackpot slot "Cash Splash" that still is a big hit today. Behind the biggest payoffs in online slots history (23M CAD – Mega Moolah – 2015), they are also well known for their 243-Ways-To-Win and Hollywood themed slots. Available in 45 languages and 25 currencies, the "Microgaming Casino Experience" is enjoyed worldwide through different platforms. In JackpotCity Casino you will find some of the online slots with biggest jackpots.
Nowadays, online slots can even be spun on mobile. Microgaming also offers the possibility of playing in a multiplayer mode or against other gamblers in an online tournament. Constantly innovating, the casino software provider is also developing VR casino games. Microgaming is JackpotCity's official software provider and you'll find their best games on the online casino, including Mega Moolah, and Thunderstruck (1 & 2).
NetEnt
Founded in 1996, NetEnt is one of the biggest casino software providers. Recognized for their graphics, animation, and sounds, they believe the best way to satisfy the players is by providing them the best entertainment possible. Serving over 200 online casinos worldwide, they handled 41.2 billion gaming transactions in 2017. With Return to Player rates between 95 and 98%, they always deliver great value. Available on Instant Play (HTML5 compatible) and mobile, NetEnt is releasing the first real-money Virtual Reality Slot Game: Gonzo's Quest VR. Their trendiest games are Gonzo's Quest Slot, Guns N' Roses Slot, and Starbust.
Playtech
This 20-year-old casino software provider has produced some of the most beloved slot games on the market such as the Age of the Gods series, Iron Man (2 & 3) and Beach Life. Recognized for their interactive, high-quality games, Playtech delivers a great gaming experience to online casino players. Players out there that enjoy good storylines, branded slot games or modern graphics – including 3D ones- should definitely check out this software provider. So, what will you try first?