Busting Myths About Playboy Bunnies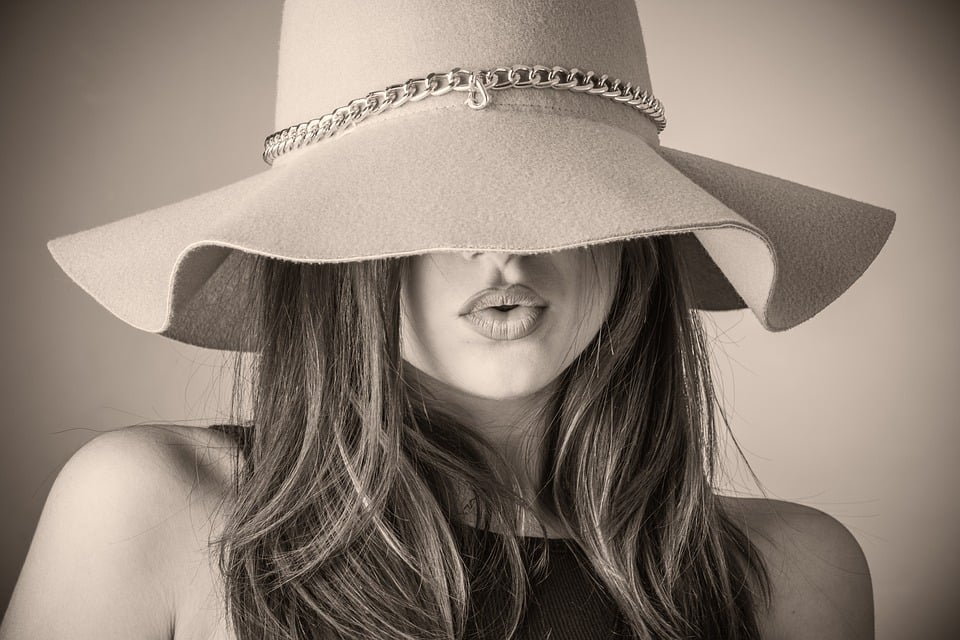 The death of Hugh Hefner last year was a footnote in history for many gambling fans, especially those who enjoy the much-loved Playboy slots game created by Microgaming. It's one of the few casino games to link to an iconic magazine and lifestyle brand, and its sexy stars celebrate a sexual revolution dating back to the fifties.
But it's a problematic history too. As much as Hefner can be credited for allowing women more sex-positive roles in an era that imposed hypocritical standards of virginity, it's not like he was actively dismantling patriarchy or challenging the conservative stereotype: that woman can either be a good girl or a loose woman, with no options in between.
Hefner's first "Playmate" in 1953, after all - and the legendary Hollywood star whose nude photograph ensured his magazine's success - was Marilyn Monroe, who had posed for the naked calendar shots years before she became a star, when she was desperate for money. Profiting from that teenage indiscretion, and never offering Monroe even a taste of the rewards, doesn't paint Hugh as the suave feminist gentleman his magazine liked to portray.
The most enduring image of the Playboy Empire is perhaps the Playboy Bunnies, made famous by the international chain of Playboy clubs in which they worked as waitresses, starting in Chicago in 1960. While outwardly the sexy, playful face of the organisation, Bunnies were also stuck in its underbelly, working in tough conditions that belied the glamorous, carefree image they were hired to project. So just to sort out the facts from the fictions, here are some things you should know about Playboy Bunnies:
Playboy Rankings
Firstly, let's sort out some terminology, because a lot of people still confuse the various roles of three different types of Playboy women. Playboy Bunnies are not the same as Playboy Playmates, although a woman might switch from one role to the other.
Playmates were the glamour models featured in the magazine, usually including a nude centrefold, although the level of nudity in the publication fluctuated around the turn of the century. The gorgeous women who spice up the Playboy slots title are all former Playmates. Playboy Bunnies, on the other hand, were the waitresses working in Playboy clubs, wearing the famous one-piece costume with bunny ears and tail.
Hugh Hefner's 'girlfriends', who could be recruited from either group but were more likely to be former Playmates, were the women Hugh Hefner allowed to live in the Playboy mansion and enjoy all its perks. In return, they joined him for regular 'private parties' on scheduled nights each week.
This was accomplished with the help of Viagra in his declining years, as former girlfriend Holly Madison revealed in her tell-all memoir 'Down The Rabbit Hole'. Her tales of bored young women parodying lesbianism as part of the chore of paying the rent, while making fun of the kinky ageing swordsman, going deaf from Viagra use, tend to take the gloss off his reputation.
A Painful Occupation
For all its supposed sexy glamour, the Bunny costume was sheer torture. As feminist writer Gloria Steinem reported in 1963, after working undercover at a Playboy club, serving drinks and roast beef - the only food on the menu - for hours while wearing three-inch heels will leave your feet swollen, aching and deformed.
The corsets of the costumes were deliberately made two sizes too small, to the extent that girls couldn't cough or sneeze without busting a zip. Only the bra cups were a regulation D-size, meaning almost every Bunny at the Playboy clubs was forced to stuff them - with everything from panty liners to money - to achieve the desired effect.
After hours spent restricted in their tight corsets, legs would go numb, and Bunnies' flesh would look like underdone beef when they eventually peeled off their costumes.
Living By Weird Double Standards
The atmosphere in Playboy clubs was supposed to be harmless titillation for sophisticated gentlemen. What Bunnies more often got, was drunk lechers trying to paw them, while they robotically repeated the mantra, "Sir, you are not allowed to touch the Bunnies."
And while they were described as waitresses and hostesses, and attempts to treat them like prostitutes would result in the same attention from club security as touching a Bunny would, at the same time Bunnies knew they were expected to "date" the club's Number One Keyholders.
So the next time you read about the glam lifestyles of Playboy Bunnies, remember that every job as its downsides.