Celebrities and Their Top Casino Games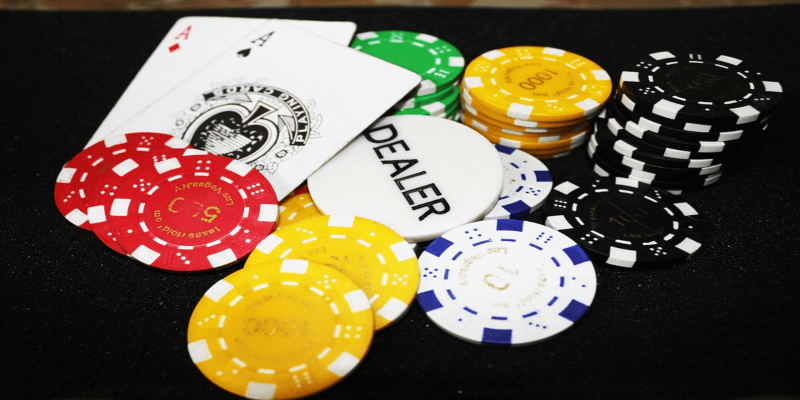 Everyone loves to know the happenings of celebrities and what they love to do. It is well known that many of them love to visit casinos, and their highs and lows are often well documented. Some celebs are ardent casino enthusiasts, while others seem to enjoy a few games now and then, or make appearances at parties in Vegas and play a few rounds at the tables. There are celebs however that we know for certain love casino games, so let's take a look at them!
Celebs We Know Love Casino Games
Sports stars Michael Phelps and NBA pro Allen Iverson are die hard poker fans but Shannon Elizabeth from American Pie and actress Jennifer Tilley became professional poker players and are frequently seen at the World Series of Poker Championships. Celebrity baccarat fans include both Gladys Knight and Ian Fleming. Gladys was an addict and lost thousands upon thousands at the baccarat tables. Ian Fleming portrayed his love for the game in the James Bond series of novels.
Roulette fan Harry Styles of boyband One Direction, created much attention from the media after him and his band mates were booted from a casino for being underage. When Allen Iverson wasn't at the poker table he played craps, another favourite of his. He gained a gambling addiction and came close to divorce and bankruptcy. Michael Jordon, a fellow NBA star, also had a penchant for the craps table.
Blackjack has always been a favourite amongst casino game players and amongst celebrities it is no different. Ben Affleck who is also a poker fan, Sean P Diddy Combs, Jennifer Tilley, Michael Jordan and Charles Barkley have all been known to grace the blackjack tables regularly. Charlie Sheen, a man known to live large, was reported to have lost over $100 000 per week on sports betting. It is not known if he ever won major amounts but with his high earning career he could probably afford the losses.
The Most Talked About Celebs
While we are sure about which casino games all the above-mentioned celebrities love to play we can only imagine what these most talked about celebs like. In fact, as per their status or current reputation JackpotCity has matched them up with an appropriate game that suits them down to a tee.
Let's start with Donald Trump, controversial business mogul and newly elected president of the United States. His favourite casino game may just be slots. Why? Well, Donald Trump is 70 years old and slots are a favourite of the elderly. He is also featured on a slot game called The Apprentice and slot games are big in Las Vegas just as he was in Atlantic City, once upon a time.
Next up, Kanye West. You either love him or hate him but his favourite casino game could very well be blackjack due to his confidence and sharp mind. One of his smash hit tracks, Gold Digger, is a blackjack player's anthem.
Another pop icon you either love or hate is Miley Cyrus who was lambasted for, well, growing up. She went from being every little girl's hero, Hannah Montana, to a sexual starlet but she is smart and savvy is probably best associated with the game of craps. She is a risk taker and will make any craps table wild. She wrote a hit song called 7 Things, which draws its inspiration from the best craps number to roll.
Its clear that just like us, so many celebrities love a good spin of the slots, roll of the dice or spin of the Roulette wheel, and with casinos like JackpotCity offering such a great selection of games, you can be sure that celebs are also getting their fix online too!