How Online Casino Contact Centres Work
Setting up an effective customer support system can be a daunting task for any sized business. Not only do support staff need training and protocols to go about their job, but also a robust and effective technological system to facilitate all their communication. Even a largely automated online casino like JackpotCity requires living breathing people to take care of customers' queries. Of course, some systems make use of AI and automation to avoid this, but sometimes a human-being needs to step in to fix things.
The topic of contact centre technologies is one that is close to our heart at JackpotCity because of our commitment to customer support. Installing effective and convenient systems for our customers to sort out their issues is one of the cornerstones of our business. While we covered this topic at length back in 2019, we feel like it's time to revisit it and see what's changed in the field since then.
Source: KnowTechie
What are contact centre technologies?
At a purely functional level, contact centre technology  is the hardware and software components that power a business's customer care facilities. On the hardware side, this would include elements such as a Local Area Network (LAN), a voice-logging facility, automatic call distribution (ACD), a predictive dialling feature and computer technology integration (CTI). On the software side, the requirements can include a CRM (Customer Relationship Management) system, artificial intelligence features, and a number of marketing-focussed integrations necessary to manage all kinds of customer communication.
Software used by Canadian online casinos
Dependent upon their precise business needs, online casinos in Canada will deploy one of three software options: an in-house contact centre, a hosted contact centre, or a cloud-based contact centre.
An in-house contact centre can be managed by the company IT team and will run as one strand of the overall IT network. This makes the system very secure and allows decision making to occur at a local level. This type of facility is also easier to customise and adapt. Thus, an in-house contact centre is often the best option for online casino technologies operating from one location whose needs are unlikely to change quickly.
A hosted contact centre offloads many of the hardware and software requirements to a third-party provider in a remote location. This scaling-down of the infrastructure and maintenance needs makes this kind of provision cheaper than an in-house facility. But on the downside, the level of customisation possible and ease to make adjustments is perhaps more limited in scope.
With the flexibility of a cloud-based centre, gambling sites can use on-demand services tailored to their specific needs and also revise those requirements at any time. In addition, a basic service can be quickly and smoothly upgraded to include advanced features.
In investment terms, both in-house and hosted options will be more costly overall. And furthermore, any scaling of these two options would also demand additional investment.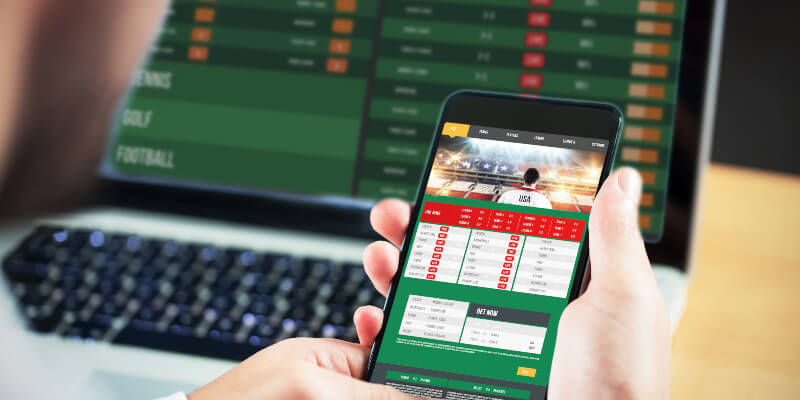 Source: HackerNoon.com
CRM Servicing application
CRM (customer relationship management) software provides operatives with the comprehensive customer data they require to rapidly troubleshoot customer needs. Furthermore, this servicing application can also document customer interactions, which can then be retrieved if the customer needs further help in the future.
Access to records undoubtedly makes it easier for agents to resolve all kinds of customer issues more efficiently. In addition, it can also support the management of issues which should be transparent to a sales and marketing team lead for the purposes of future relationship development.
Equipped with a good CRM system, an online casino will be able to supply insights into all customer interactions for the benefit of all business units. And given that a CRM system makes customer interactions highly visible within an organization, they also provide targeted support for case and issue management. Thus, any event subject to internal processes can be constantly updated while also keeping the customer fully informed.
Campaign Management Systems
A campaign management system (CMS) is of great benefit to outbound call centres. It can make accurate contact lists and other information available to operatives. This saves time by ensuring calls are only made to appropriately targeted individuals.
Workforce Management Software
Workforce management software is employed to predict the volume of customer interactions which occur via phone, e-mail, or instant messaging services. Thus, managers can use such projections to hire an optimal number of staff to meet peak demands and to maintain standards of service across all customer transactions. WFM systems are generally combined with other workforce optimization solutions to maintain efficiency and manage workloads for the benefit of call centre operatives.
Source: Pixabay/Wokandapix
Quality Management
Quality Management (QM) applications provide management with employee performance data and insights. This allows any weak areas to be recognised and addressed. QM also allows managers to verify that operatives are observing internal policies and procedures. For example, where a contact centre operative may not be taking a break as scheduled, which could have an impact upon the balance between customer demand and company support levels.
Ensuring call centre operatives can comply with scheduling, training and workload arrangements makes any contact centre more efficient.
Universal Queuing
The purpose of universal queuing is to gather all customers on hold into one waiting list. This applies regardless of the method of customer contact (e.g. phone, email, chat, social media). The result is greater consistency and efficiency, especially from the customer's perspective.
Adding AI into the mix
AI is a becoming more and more commonplace across all parts of the business landscape. While in some cases AI are able to replace human beings, there are also many instances where AI is able to work alongside humans in order to increase productivity.
A big part that AI can play in terms of customer care is attempting to help customers overcome their issue before ever speaking to a human being. This is because most people prefer not having to speak to a human being if possible and would prefer that their issue be fixed with minimal interaction. AI can help to facilitate this, but a human being should always be close at hand in the case that the AI fails.
While some business might avoid a move towards AI on the basis that it's too expensive, there is also evidence to suggest that the large majority of buyers would gladly pay more for better customer service. This means that investing to solve customers' issues can actually increase profits and make the investment well worth the cost.
Interactive Voice Response
Another example of the way in which AI is able to work alongside human representatives is through Interactive Voice Response also known as IVR. IVR makes it possible for AI to interpret a customer's needs through voice prompts over the phone. This then allows the AI to more accurately direct the customer to the human representative who can best help them with their query. This helps to decrease time wasting and can possibly reduce the amount of time that customers are transferred to another agent.
Advanced self-service tools
It's believed that 40% of customers only contact customer care once they've exhausted all self-service options available to them. This means that providing customers with the tools to fix their problem themselves can go a long way to reducing the load on call centres. This means shorter queues and faster response to the needs of other customers. It also means that less time is wasted on simpler problems, freeing agents up to concentrate on the more complex customer support issues.
Advanced self-service tools can come in the form of FAQs, video tutorials, chatbots or virtual assistants, or simply more menu options for customers to make use of. JackpotCity online casino offers just such tools to help customers resolve their issues without having to reach out for help.
Source: talhakhalil007/Pixabay
Cloud Communication Centres
In the past companies were required to house all their communication staff in a central building close to the location of the majority of customers, but cloud-based technologies are making this a thing of the past. Cloud based technologies allows customer care staff to work from basically anywhere in the world and facilitate calls and queries from across international borders and timezones. This allows businesses to cut their costs greatly while still delivering top quality customer service on a global scale.
Omnichannel Journey Mapping
An integral part to improving customer service is the accurate mapping of a customer's journey to finding the support they need. For example, a customer might try for weeks to seek help for an online slots problem via email. After weeks of trying then might then instead try a call centre and having their issue sorted out in minutes. While the call centre is seen to have performed very well in this regard, the poor performance of the email contact route is clearly in dire need of improvements.
By studying how and why customers interact with each of these communication channels and how they can be used together will help businesses to streamline their customer support at every step of their customers support system.
An increase in empathy
One customer service trend that has begun to gain traction over the course of 2020 and into 2021 is a push for customer service representatives to exercise empathy in helping customers. Customer service managers are starting to realize that reaching out for support can be an anxiety producing process for many frustrated customers. As such, there has been a push to encourage support staff to empathise with customers and try to help them to overcome any anxiety their problem might be causing them. This approach also highlights the value of living, breathing support staff as a AI is a long way off showing such empathy.
Customer care at JackpotCity
At JackpotCity we are committed to ensuring that every customer is able to enjoy their online casino Canada gaming experience to the fullest, and customer care is a central pillar to this belief. Our customer service agents are available 24/7 by email or live chat to service all requests. We strive to address every issue as quickly as possible in order to minimize customer frustrations and get them back to enjoying themselves as smoothly as possible.