The Essential Differences Between 3-Reel And 5-Reel Online Slots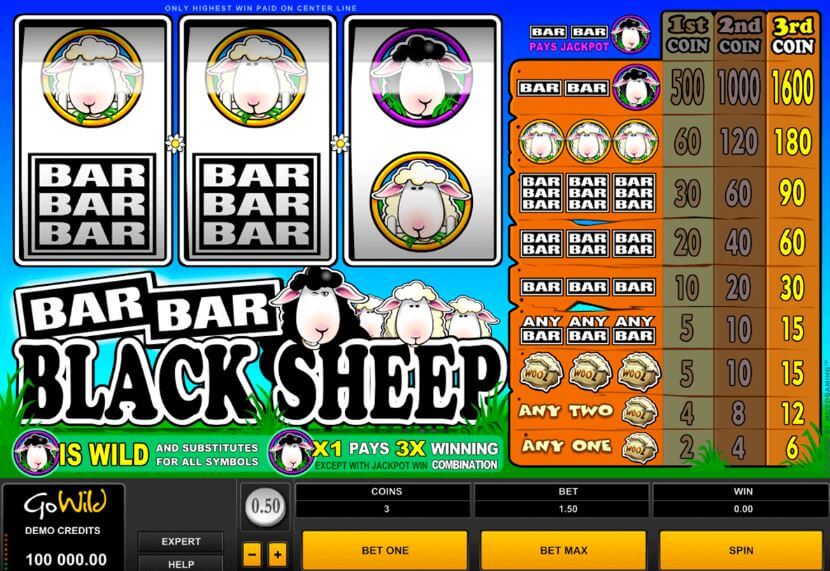 Beyond doubt, online jackpot slots format games are the most popular option for playing online. That's why when you visit a casino games site such as JackpotCity Casino you are likely to find this option features more than any other gaming format. So with countless variations of online slots to choose from, players will inevitably opt for one or other variant based on random factors such as mythological or supernatural themes, or preferences associated with other aspects of the game environment such as a holiday-style location etc.
But some players are after a much more specific format – the 3- or 5-reel slot game – and tend to have strong views about which of these two game variants they wish to play. And while it's clear that the spinning reel feature is common to both, in modern day gaming contexts it's not quite so obvious what differences these two kinds of slot machine games are likely to offer.
3 Reel slot gameplay
Three reel slots tap into the slot machine legacy. So, for the modern player, they offer an online equivalent which harks back to the early days of the Liberty Bell, 'one-armed bandits' and slots which literally were 'fruit machines' with classic winning lines consisting of cherries, oranges and bananas, or else employing symbols like bars and bells. They are often designed to conjure up the atmosphere of a typical land-based casino you would encounter in Las Vegas or Niagara Falls, only now in a virtual format. Such slots undoubtedly have a nostalgic appeal, or may attract purist players who prefer the minimalist, 'stripped-down' feel of playing such games.
Game layout
Those who like the 3-reel slot game usually prefer the basic simplicity of this option. This includes, for example, the straightforward and reassuring sight of far fewer symbols to track. So as a result there is less game-specific information the player must remember. And that in turn means there will be a smaller choice of betting options, which many player will appreciate – especially if they are determined to stick to their budget limits. The 3-reel format also offers fewer paylines (somewhere between one and five), which again makes it easier to understand what payouts are available and therefore easier to keep an eye on the appearance of potential winning combinations. Perhaps most importantly of all, the 3-reel format retains something of the raw appeal of slot machine gaming in former days, a connection which the futuristic appearance of many modern games effectively severs at the outset.
Slot machine volatility
Volatility is perhaps one of the most important features which determines a player's choice of game and format. As applied to a slot machine, the concept of volatility refers to the amount of risk inherent in the game. Thus volatility describes how often you can expect to win and how much that payout may be during any particular playing session.
In general, 3-reel slot games tend to have low volatility characteristics. That makes them more suited to the player who is happy to play over longer gaming sessions, but who plans to keep within the limits of a fairly modest budget. This means the player should normally expect quite regular payouts, but these are likely to be fairly small amounts with just the outside chance of a bigger payment over the longer term.
On the other hand, a high volatility game is likely to pay out less frequently, but when it does so the amounts will usually be larger. Thus it tends to be the case that 5-reel slots usually fall into this latter category. Of course, what this also means is that the bets will be higher to start with, especially if you want to be sure you can access the bigger payouts.
Paylines and winning opportunities
As explained earlier, the 3-reel slot offers a small number of paylines which makes for simple gameplay. However, 5-reel slots can provide a much more flexible and complex range of paylines. Up to 50, or even 100, options is quite common and gives the player a broad range of winning combinations on JackpotCity Online Casino. In fact there are some games which go beyond even these limits and offer either 243 or 1024 ways to win. This in turn makes for a more elaborate betting structure.
Jackpots
As would be expected, when 3-reel jackpots occur they are generally quite limited in scope. However, 5-reel jackpots will tend to be much higher, so anyone looking for big wins should definitely be considering this option. Indeed, some 5-reel progressive jackpot games like Mega Moolah could potentially pay out amounts which run into the millions.
Special features, animations and video effects
Players looking for more advanced technological features will also find these are mostly associated with the 5-reel format. Such enhancements add much to the overall excitement and immersive feeling of online slots. Though of course, they often add further layers of complexity too. Whether you choose the 3- or 5-reel format will ultimately depend most of all on your budget, your attitude to risk, and the kind of online slot game experience you wish to enjoy. if you´d like to learn more about different slots games, check our comprehensive online slot guide!