Top European Casino Destination Monte Carlo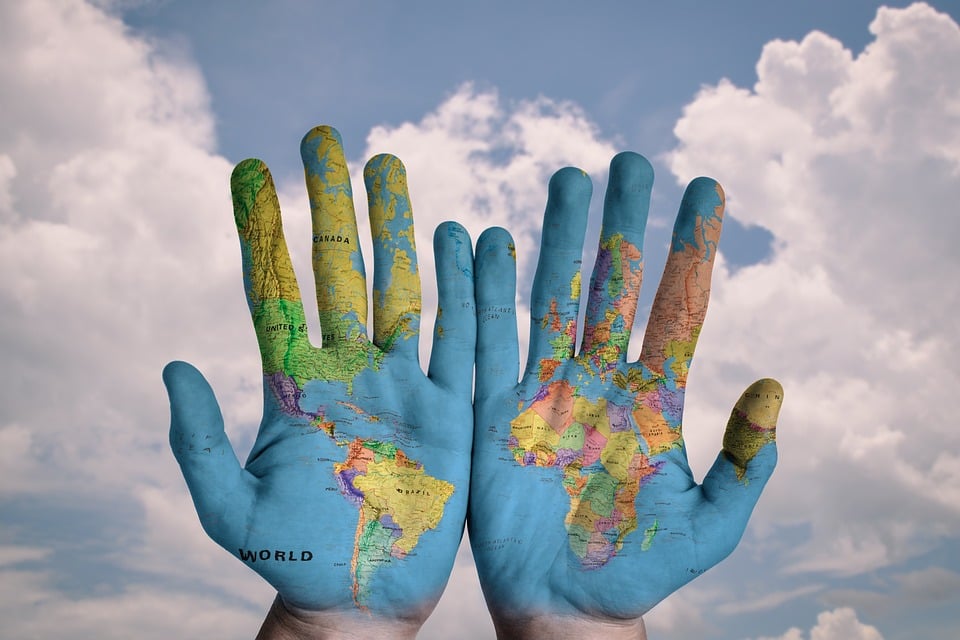 In modern times we can all enjoy the advantages of high-quality gaming and entertainment at home. However, in earlier times it was simply not possible to access your favourite online casino in this way, which meant that people usually had to make a long journey to a specific city location to enjoy playing popular casino games.
A casino spa by the sea
The first successful casinos were developed as an adjunct to the spa lifestyles which Europe's wealthier classes were beginning to adopt. During the 19th century, towns with convenient access to health-giving natural resources became very popular among the well-to-do. Often occupying picturesque and exclusive coastal locations, these effectively became the first tourist destinations, and were primarily intended to cater for the rich and famous, especially members of aristocratic families.
As this form of tourism continued to evolve, it became ever clearer that casinos were an important part of the mix. In particular, the status of the best casinos was such that, apart from the pleasures of casino gambling itself, rich patrons regarded them as social centres it was important to see and to be seen in. So for all of these reasons, the casino at Monte Carlo soon became an iconic destination for royalty and high-society figures of all kinds. And even though modern society is now much more inclusive, the prestigious Monte Carlo Casino has never really lost its reputation as a quintessential venue for the famous and well-off.
The Grimaldi influence
The development of Monte Carlo Casino as a famous gambling and entertainment complex in Monaco owes much to the efforts of Princess Caroline, wife of Prince Florestan 1. A shrewd woman with a sharp business mind, she saw the inherent potential of building a gambling casino modelled upon the successful casino which was then operating in the small independent spa town of Bad Homburg. This was a particularly welcome initiative during the early 1850s, a time when the House of Grimaldi finances were in great need of such a boost.
After its opening in 1856, the seaside casino enterprise initially had some difficulty attracting wealthy gamblers in sufficient numbers to make the business viable and profitable. But things improved thanks to a combination of circumstances. For example, a direct rail link between Monaco and Paris in the late 19th century helped to make the casino more accessible to European travellers, and the active support of Monaco's royal family led to visits by other influential aristocrats, such as members of the French Emperor Napoleon's family and the Russian monarchy.
By the late 1860s, when Prince Charles of Monaco still reigned, the Monte Carlo Casino was booming and thus contributing large sums in taxation to the country's burgeoning economy. Things became a little more uncertain upon Prince Albert's accession when, in 1891, he threatened to close down the casino. However, fate once more played a part when roulette-playing Englishman Charles Deville Wells turned up at the casino and proceeded to 'break the bank' several times, winning around £40,000 in the process. Newspapers of the day ran constant stories recounting details of the feat which composer Fred Gilbert also celebrated with his popular music-hall hit entitled 'The Man who Broke the Bank at Monte Carlo' (first released in 1898).
An architectural gem
The original casino building underwent some early stages of re-location followed by considerable development and improvement. In present day Monaco the casino and its environs is now known as the Place du Casino. This central area is characterised by Belle Époque architecture, stylish hotels and glamorous casinos, with the original Casino Monte-Carlo immediately recognisable by its pair of iconic turrets. As well as its spectacular façade, this building also has an elegant gilded interior and incorporates the Salle Garnier, a palatial opera-house venue. Elsewhere, the square is liberally decorated with statues and fountains, and the neon-lit Café de Paris is a favourite spot for visitors hoping to spot celebrity guests coming and going at the nearby Hôtel de Paris Monte-Carlo which has had so many world-famous patrons through the years. And close by, the impressive Saint Nicholas Cathedral, resplendent in a sumptuous French limestone, remains as a graceful tomb and memorial to Monaco's Grimaldi monarchs.
A venue for the famous
While Monaco's air of luxury and elegance has always attracted visitors of substance, this trend seemed to accelerate in the early 20th century when Russian nobility such as Grand Duke Boris and Grand Duke Dimitri were regular visitors. And besides the aristocracy, Monte Carlo was also a magnet for cultural figures such as ballet impresario Serge Diaghilev, plus a host of film stars including Cary Grant, Rita Hayworth and Errol Flynn to name just a few. Eminent politicians such as Winston Churchill, who spent his winters in Monaco at the Hôtel de Paris, also enjoyed the prestigious atmosphere of this mild and sunny coastal resort.
Perhaps the most memorable event in Monaco's recent history occurred in 1956 with the lavish fairytale wedding of Prince Rainier to the beautiful actress Grace Kelly. This couple soon became associated with international charity work, and most especially with Monaco's annual Red Cross Ball Gala event which raises millions of pounds for the good work of this organisation. The well-matched pair enjoyed a happy married life until Princess Grace's tragic death in 1982 as a result of a motor accident.
Monaco on the silver screen
It's not difficult to understand why Monaco's architecture and buildings have often featured on the silver screen and elsewhere in popular culture as symbols of romance and graceful style. Three James Bond spy thrillers, 'Dr. No' (1962), 'GoldenEye' (1995) and 'Never Say Never Again' (1983) have all been set in Monte Carlo, with the casino also acting as a film location for the 2004 Ocean's Twelve movie. And as early as 1936, the classic film 'The Story of a Cheat' was also featuring the Monte-Carlo Casino, as did 'The Red Shoes' (1948) and 'To Catch a Thief' (1955). The 'Bay of Angels' (1963) was another Monaco-inspired tale of gambling misfortune, while 'Monte Carlo or Bust!' (1969) was a more madcap adventure which referenced a comedy motor racing and betting journey across Europe to the famous principality.