Remote Casino Locations: The Desert Cave Hotel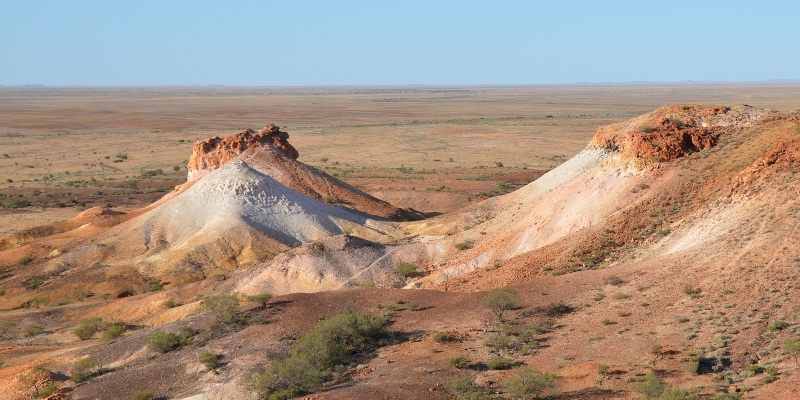 Australia is many things; it's beautiful, exotic, modern, rustic and let's not forget the hot and unapologetic Outback. However, despite the diversity of the land, there's one thing that Aussies all have in common, and that's a love of gambling. So great is this affinity for games of chance, that while everyone else in the world would talk about online casino slots, Aussies simply call them online pokies.  Australia has a total of 20 full-scale land-based casinos and amidst that, hundreds of smaller pubs, bars and similar venues that offer pokies machines.   Practically everywhere you go, you're sure to find a venue close by offering up the chance for a flutter or two, and boy oh boy, are there some odd locations, but none quite as odd as the Desert Cave Hotel.
Peace, Quiet & Games
Situated roughly 800km south of Adelaide lies the Desert Cave Hotel in Coober Pedy, a strange and fascinating mining town known for its dugouts and underground living, where the temperature is regulated by Mother Nature.  Many years ago a man named Umberto Coro decided he wanted more people to experience this underground living and set about the actions that would eventually  result in the construction of the Desert Cave Hotel. Regrettably he didn't see his vision realised; he died in a road accident in 1986.  However, his son Robert saw to it that his father's vision would be complete and in 1988 the hotel was officially opened.  The harsh terrain and windy conditions made the construction of the hotel a truly challenging experience, but all the hard labour paid off, so much so, that in 1989 the hotel won both the South Australian and National Tourism Awards for Tourism Development, and in both 1990 and 1991 was the recipient of the South Australian Tourism Award for national standard accommodation.
Underground Pokies Down Under
The hotel has been designed in such a way that visitors can elect to stay above ground or underground. The real prize is going underground as the rooms have been carved into the stone and rock. High ceilings and an indescribable sense of peace, quiet and calmness have come to define the experience of those who have laid their heads down to rest.  Deemed by many as the best night's rest they've ever had, the Desert Cave Hotel is clearly the ideal choice for the discerning sleeper, but it also has other things to offer its visitors, such as underground shops, an underground café and gaming room. Underground pokies? You bet.
The Underground Bar & Gaming Room
Players can take their gaming experience to a whole new level, a subterranean level! At the Desert Cave Hotel real underground gaming is achievable, all within a naturally cooled environment.  As this is a hotel with a unique and novel aspect to give players, gaming is something of a secondary offering, hence don't expect some massive underground development. Instead, what you'll get is a humble dwelling carved into the rock with a bar and 16 pokies machines. The high rock roof with its dim lighting adds a nice finishing touch and while there aren't many games to play, it's more about the ambience and the setting in which players find themselves spinning the reels.