Remote Casino Locations: Casino Boats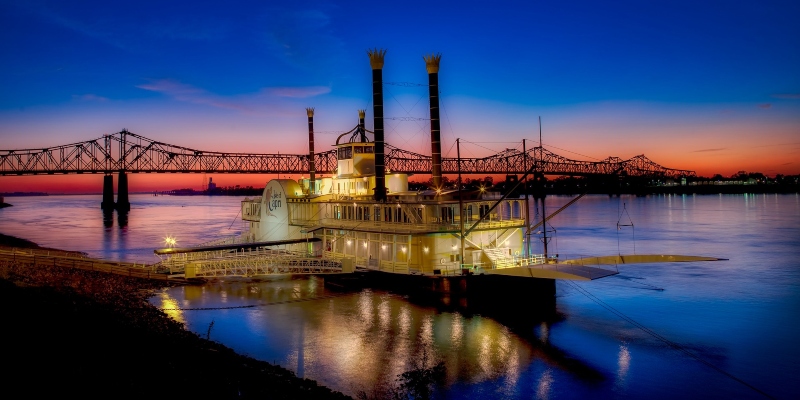 Just over a hundred years ago, if you wanted to gamble, you had to go to great lengths to do so. In fact, you had to board a ship, hence the popularity of the old Mississippi steam boats with their stylish gambling halls and luxury suites. Casino gaming sure has come a long way since the days of having to take to water just to play games of chance. Las Vegas sprung up in the 1930s, Macau's gambling goes all the way back to the 1850s and in the modern era of gaming, players have traded traditional land-based roulette for the convenience of online roulette.  People however are traditional and habit forming by nature. We like old things and we're not that keen on adapting to new technologies, even though new technologies are what make us adapt. Is it any wonder then that casino boats to this day are still popular venues for rest, relaxation and a little bit of dice play? There's an old saying, "it all happens at sea", well, if that's true then there's no reason why a flutter or two on a luxury liner shouldn't form part of holiday bucket lists.
The Sunborn Super Yacht Hotel & Casino
This shimmering ship of opulence has its home in Gibraltar at the Ocean Village Marina. Players and patrons are granted stunning views of the airport runway, the straits to Morocco and the rock itself. The casino offers up over 50 of the latest slot machine games, four card tables including blackjack and poker and three tables for American Roulette.  Various luxurious suites are available and for the high roller and lovers of luxury alike, a penthouse suite with its own sun deck – expect great views.
The Queen Mary 2
Let the Queen Mary 2 become your home as you traverse the ocean from Southampton to New York in surroundings befitting the status of royalty.  Every possible convenience has been made available to travellers on this luxury liner, including the biggest library at sea with a choice of 8000 books! Meticulous craftsmanship extends from the suites and staterooms to the ship's casino where 99 slot machines are waiting to dish out real wins. Players who are interested can spin the reels for as little as $0.05 per spin going all the way up to $5. Nine table games with bets ranging between $3 and $500 are available on Texas Hold'em, three card poker, blackjack and roulette. 
Allure Of The Seas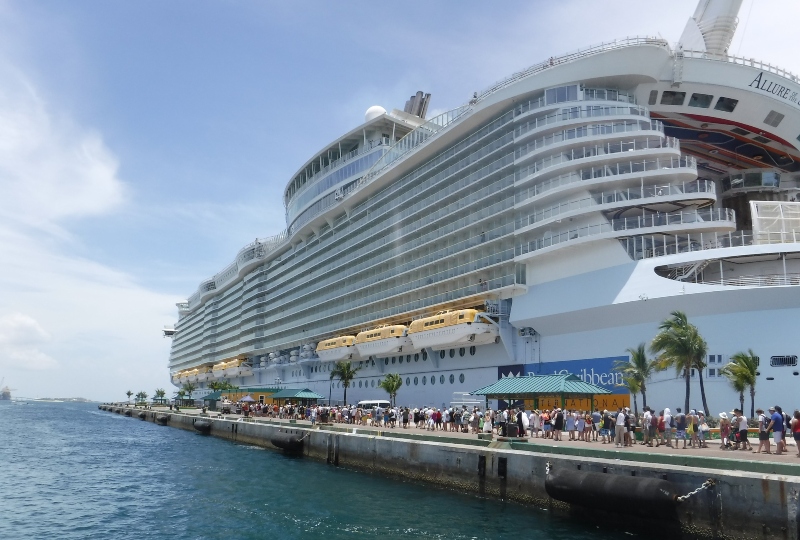 The Royal Caribbean's Allure of the Seas is the second largest ship in the world – 362m in length, 225 000 tonnes, a passenger capacity of 5 400 and a staggering $1.2 billion to construct. With so much money thrown at this project, you can bet on it having one of the best casinos at sea. Aptly named the Casino Royale, you'll be able to explore a total of 18 000 square feet of sheer gaming joy made up of more than 500 slot machines! Adding extra oomph to this staggering number are 27 tables consisting of roulette, blackjack, craps and Caribbean Stud Poker.  Players have the option to play away while waiters attend to your needs and if that's not enough to complete their night's entertainment, they can take in one of many classic Broadway shows like Mamma Mia, CATS and We Will Rock You.