The future of Online Slots in Canada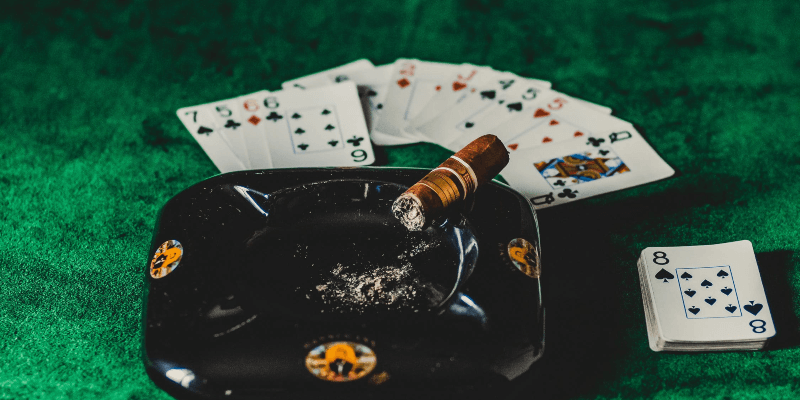 Sometimes it feels like every time we close our eyes a new technology bursts in front of us and it can be difficult to stay updated on all the different opportunities that are offered to us, including in the online casino department. So what are the developments in online casinos and online slot games in Canada and what exactly are they?
From online casinos to live casinos
Have you recently been hearing about live casinos and wondered what the difference was to your classic online casino experience? After all, is there a difference between live casino and online casino?
Online casinos have been around since the mid-'90s when Intercasino launched the first online software casino. Based on a Random Number Generator algorithm, it provides a great experience to players who want to enjoy a gambling thrill in the comfort of their own home. The electronics games offer the player the opportunity to play with real money on online slots in a completely safe environment. The only thing you could miss in a traditional online casino game is the interactive experience present in land-based casinos.
That's where live casinos come in. The game is live streamed through cameras on both the dealer's and the player's side. The dealer gets to shuffle the cards in front of you and gives the player the experience he would get at a land-based casino, including the interaction between players. Live casinos include various live games such as roulette, poker, baccarat, blackjack, craps…
The evolution of slot machines
Another revolution in the betting world these past few decades has been the one that hit the slot machines. The first slot machine was created in the late 1800s by Charles (August) Fey. Often called the "one-armed bandit" it was a mechanical machine with 3 reels and 5 paylines and was based on the poker game. It quickly spread across America and, when the prohibition laws hit the gambling world it had to adapt. Fey took out the coin slot, changed the card symbols to fruits and called it a chewing-gum dispenser.
Adaptation and evolution have been key elements surrounding slot games. The '70s witnessed the explosion of video slots with the creation of the first electronic slot machines and their multiple paylines, bonuses and diverse themes. They started spreading all over the world, including in Canada, where 1985's new gambling legislation authorized licensed establishments to run video slot machines.
Then in 1994, Microgaming developed its first online wagering software and launched Cash Splash, the first online slot game where you could bet with real money through secure encryption, the SSL. Since then, online slot games and casinos have become increasingly popular. This success can be explained by the variety of slot games that can be found today.
But how do these slot games differentiate themselves?
Video slot games have been distinguishing themselves through an incredibly diverse selection of themes, multiple paylines, and special features.
Themes
While the classical slot machines didn't offer a huge variety in design, today you can play on pretty much any theme you'd like. Whether you favour animals, brand names (e.g. Marvel), romance, cowboys, etc. you'll always find the machine that's right for you.
Multiple Paylines
Traditional slot machines developers were pretty limited in what they could create due to the lack of physical space on the mechanical slot and were restricted to having only 3 reels and 5 paylines. Nowadays, the developers can offer an unlimited amount of paylines that are only constricted to the creator's imagination, be it for their number or shape (V, zig-zag…). Depending on the slot, the gambler either gets to choose on which payline he would like to wager or automatically bets on all of them on "Ways-to-Win" type of slot games. All that offers the player a much wider chance to hit the jackpot!
Special features
Video slots have also created the possibility to spice the game through an array of special features. The most commonly found bonuses are Free Spins, Wild symbols (simple, expanding, multiplying, etc.), bonus games, re-spins… and what they all have in common is that they are there to offer the gambler more chances to win.
Another feature in online slots is the progressive jackpot which gives the player the possibility to win a prize that defies imagination. Slot games with this special feature are connected to each other, without boundaries of country or casinos and every time someone makes a wager, a percentage of their money is added to a common jackpot. It had led to massive wins, such as the 23 million CAD jackpot won by 26 years/old British soldier on Microgaming's Megah Moolah slot game, that can be played online at Jackpot City.
What is the future of online slots?
With all the innovations that took place in the last 20 years, it is difficult to imagine that we could go any further in the creation of at-home casinos. But the gambling software developers are always on top of the next innovation that could distinguish them from the competition. So what's the future of online gambling?
Augmented Reality Video Slots
In the future, it will be possible to sit at the family table and see other virtual gamblers sitting on your grandmother's chairs.
Casino software developers are looking into the development of augmented reality video slot that will use hardware to overlay virtual images to reality in a perfect 360° experience. Today's first AR slot machine, presented by BetInReal in 2018, gives the player the possibility to assemble a virtual slot machine anywhere by scanning his surroundings and to play freely for no additional cost. As this technology develops, it will also create new types of features that cannot yet be imagined. All that we know is that it will make an incredibly realistic experience.
Virtual Reality Slot Games
In a similar way, casino software developers have also been working on creating virtual reality slots games. These differentiate themselves in the sense that instead of overlaying virtual elements to reality, they take the gambler to an entirely virtual world where they can play in a fantastical realm. Still in its early stages, Augmented and Virtual reality requires hardware equipment that hasn't gone mainstream yet. As this technology develops and enters people's homes, we will surely see the development of at-home casinos.