How to Download the JackpotCity Casino App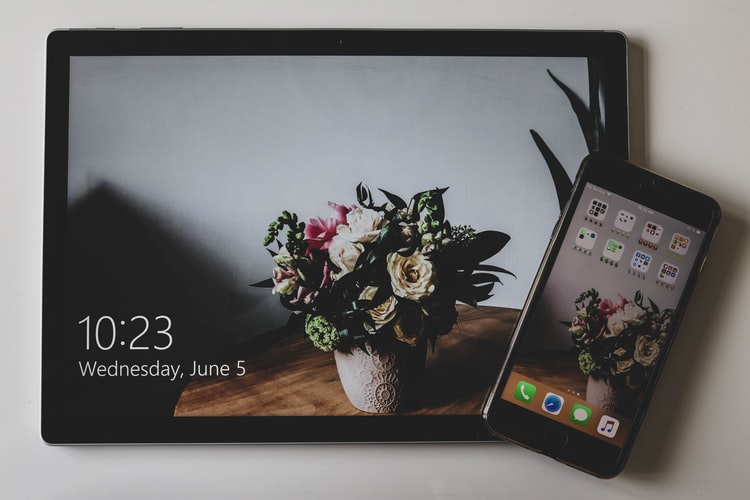 Source: Photo by Irina Grotkjaer on Unsplash
Are you reading this from your phone or do you have your phone at arm's reach? Modern life gives us the convenience to access music, friends, and this article on how to download your favorite casino's application. At JackpotCity Casino, we understand that the casino experience is not complete until every player has the opportunity to access a full suite of the hottest and newest slots and table games from the home screen of their phones. To this end, we have worked tirelessly to develop the JackpotCity Casino app, an online casino app that is compatible with your phone and takes full advantage of the cutting-edge technology that both Apple and Android have pioneered.
You have worked hard to get the phone you have. And you have personalized it with the programs and applications that suit your lifestyle and priorities. So, don't waste precious phone space on a sub-par casino app. The JackpotCity Casino app integrates seamlessly to Android and Apple devices so that gamers can experience the clear graphics and designs of their favorite table games and slots. Your phone is built with a powerful processor, don't expect any less from your apps.
Personalize Your Casino Experience
Download the JackpotCity Casino app to enjoy our vast library of slots, table games, and more. Powered by Microgaming, the leader in online casino software, our app offers an array of slot games that will have you entertained whether you are waiting for hours at the doctor's office or standing in line at the grocery store. Play your favorite or try a new one. When it comes to slot games there is a theme for everyone—from the dazzling graphics and adrenaline-rising spins of Tomb Raider, to the progressive jackpots of Mega Moolah, and the classic reels of triple 7s and double cherries. With our app, you will always have the most up-to-date slots available in your phone. If you are more of a table game aficionado, the app has you covered too: poker, blackjack, roulette, baccarat, and live dealer titles. Enjoy our full selection of casino games at your convenience!
More than an online casino at your fingertips, the JackpotCity Casino app allows you to customize a mobile casino of your own. Modify your preferences to change your casino layout, set the volume, allow push notifications to alert you when a new offer comes along, and pay by phone. Want to try the latest game or learn a new one? Instead of spending hours online researching reviews, you can read other player's comments and learn from their experience right there on the app. Or you can set your push notifications to get suggestions based on your player history.
Ready to download? Follow these simple step-by-step instructions to download the JackpotCity Casino app from your Android or iOS device.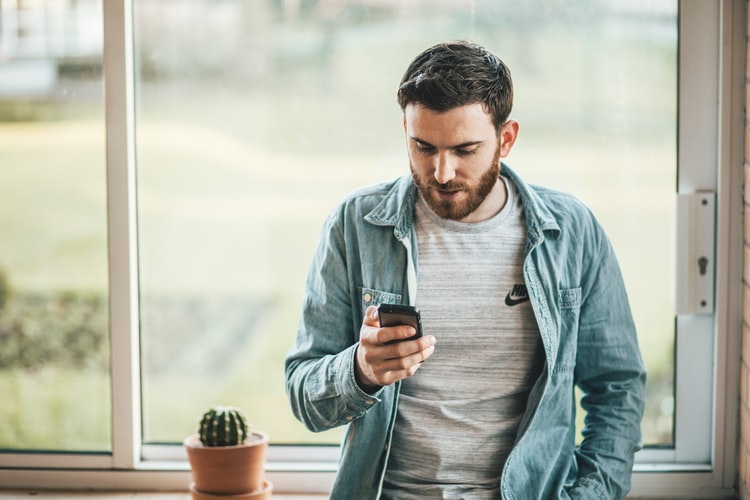 Source: Photo by Thom Holmes on Unsplash
3 Things to Know Before You Download
There is an age limit. In order to install and use the app you need to be of legal age to gamble. In most countries, you will need to be 18 and up to download the JackpotCity Casino app.
You can use your existing JackpotCity Casino account. You do not have to start over if you already have an existing account. If you are a regular at our online casino and would like to move your game from your browser to the home screen on your phone, all you have to do is download the app and log in with your existing account.
Downloading the app is safe and every transaction is protected. Licensed and regulated, at JackpotCity Casino we are proud to ensure a safe online and mobile casino experience. And if that wasn't enough, our casino app has an added layer of security since it has to pass an additional vetting process with your mobile phone's application platform. So, go ahead and install your app; you can rest assured that you will be playing safe.
Download for Android
You are minutes away from experiencing the industry's best casino games! To download the app for Android, there is no need to go through the Play Store or App Store. Just follow these four steps to securely download the JackpotCity Casino app to your Android device. Follow the prompts to allow installation, and you'll be ready to play!
Open JackpotCity Casino App on your device and select the Android icon.
Go to the Settings/More menu and tap on Security to Enable Unknown Sources.
Open and install JackpotCity.apk
Once installed, log in to your existing account or register to create a new account.
That's it! Once you have successfully downloaded the mobile casino app, you will immediately gain access to high-quality slots, table games, live dealer titles, and great promotions. Welcome to your casino!
Download for iOS
Downloading the JackpotCity Casino app to your iPhone or iPad is fast and secure. Follow these four easy steps illustrated in the video and you will be playing in no time.
Go to the JackpotCity Casino App on your device's browser and select the Apple icon.
Select the Get option and follow the on-screen prompts, if any.
Once installed, click Open.
Log in to your account or create a new account to create your user profile and get started.
How easy was that? Now you have the JackpotCity Casino app installed in your iOS device and are ready to experience a wide range of online slots and table games securely, safely, and conveniently from your iPhone or iPad.
How to Maximize Your Casino App Experience
Pay by Phone. Playing on your casino app truly is an immersive experience. Our app offers streamlined banking so you can pay your bills and manage your transactions right from your phone or mobile device. Try signing up for monthly bills or pre-paid service to control your expenses. The pay-by-phone system is incredibly convenient!
Get Notified! Enable push notifications to be alerted when a special limited-time offer comes along or a new game is released. You have the JackpotCity Casino app on your phone because you have chosen to get the best selection of high-quality slots and table games on your pocket screen. This comes with the privilege of real-time information on what is new and available at our casino. You will also find ratings and reviews of all the available games. Read other player's comments, learn from their experience, and pick the next game you want to play!
Have fun. Take advantage of having your own personal casino in your pocket! We are all busy nowadays, and being able to have fun and relax on-the-go whenever we have a spare moment to ourselves is important. Just tap your phone to immerse yourself in a world of fun while you commute to work, wait at the doctor's office, or relax in your couch on a lazy Sunday morning.
Thank you for choosing JackpotCity Casino. And remember that if you have any questions or concerns at any time, our 24/7 customer service is at your disposal.