JackpotCity Dishes Out $6 million & $5.9 Million!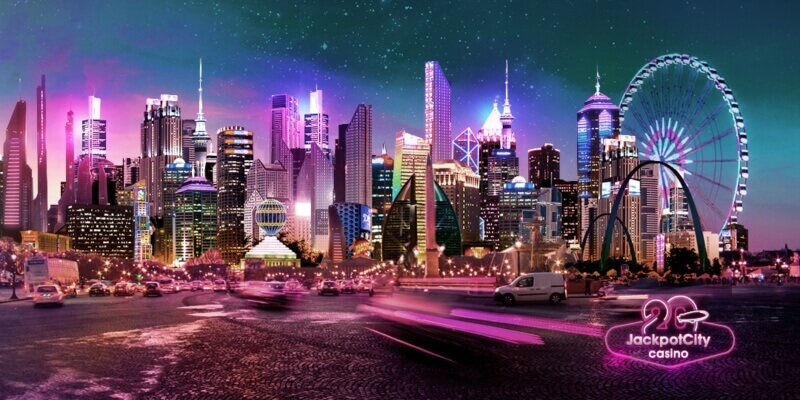 JackpotCity has once again lived up to its name! Very recently this online casino made not one but two of its lucky players from Canada into a millionaires! Six big ones were awarded to a player off one of the casino's most popular progressive jackpot online slots – Mega Moolah! And then without skipping a beat, this illustrious casino game paid out a further whopping $5.9 million to another player.
If you've never heard of the game Mega Moolah, then now is certainly the time! It's only the biggest jackpot franchises that you'll find online and it's exclusive to the Microgaming range of online casino games. This means that in order to play it, you'd have to sign up with an online or mobile casino that stocks games made by Microgaming. A whopping $6 and $5.9 million are a life-changing jackpots. Wins of this nature make ALL the difference. It's the difference between staying in the rat race and stepping out permanently. It's the difference between your 9 to 5 and investing in something that could make your dreams come true.
Why Play Mega Moolah?
Well, if the above-mentioned winner isn't enough to confirm your allegiance to the game with the highest potential payout, then what will? Mega Moolah is a series of online slots games created by Microgaming and operating off the principals behind the progressive concept. If you're not in the know, here's how it all works; a progressive casino game and in this case a slots game, is one that operates over a network of machines. All around the world, people bet on these machines with a small percentage of those bets pooling into one big pot – the progressive pot. All it takes is one lucky player hitting the right combination on the right betting amount to win. Mega Moolah, known as the millionaire-maker is a branded concept game, meaning it has various incarnations from which you can choose. Rest assured though that the gaming principals remain the same no matter which one you play.
Choose Your Mega Moolah
In total there are 4 versions of the Mega Moolah online slot game that you can enjoy as you play your way to that much sought-after jackpot. Each game, while essentially the same, has discerning qualities thus lending it a degree of uniqueness. There's the original, known simply as Mega Moolah and discernible by its use of the African Savannah as its theme. This version of the game provides Free Spins with wins as high as 3x and access to the famous wheel from which a minor, a mini, a major or a mega jackpot can be won.
Then there's Mega Moolah 5 Reel Drive and this one incorporates a road and truck stop theme into its artwork while relying on Free Spins with multipliers as high as 5x. Once again the big jackpot wheel looms over this game with entry being completely and utterly random.
Next up is Mega Moolah Isis and this one employs an Egyptian theme, Free Spins with a multiplier as high as 6x and random access into the highly-coveted jackpot wheel. Mega Moolah Isis also has a gamble feature, a gaming attribute available after having struck a win and one in which you can double up on a win or lose it completely.
Finally there's Mega Moolah Summertime and as the same suggests, this one is themed around summer. Free Spins with multipliers as high as 3x are available as well the gamble feature which lets you choose  a suit or colour of cards. As already mentioned, all 4 games have the randomly occurring jackpot wheel.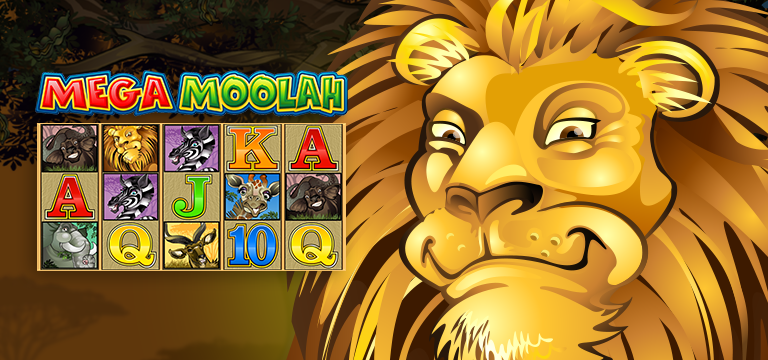 The Mega prize at JackpotCity
Where better a place to play for the possibility of the ultimate jackpot than at JackpotCity? With the most recent winner having coined a cool $6 million, it's not a bad thought to imagine that you could be next. And even if you don't win the Mega Moolah Progressive Jackpot, there are so many other online slots on which you could make your mark. More than 300 slot games are available to play and each of such a unique nature, that a wide spread of options of sheer entertainment are at your disposal.  New players can opt in for the casino's deposit bonus to the value of 1600 credits and on-going gaming means that deals and special offers will avail themselves to you.  If you've ever needed a reason to play, odds are JackpotCity is it!