Your Guide to Treasure Skyland - The Monkey Pirate Online Slot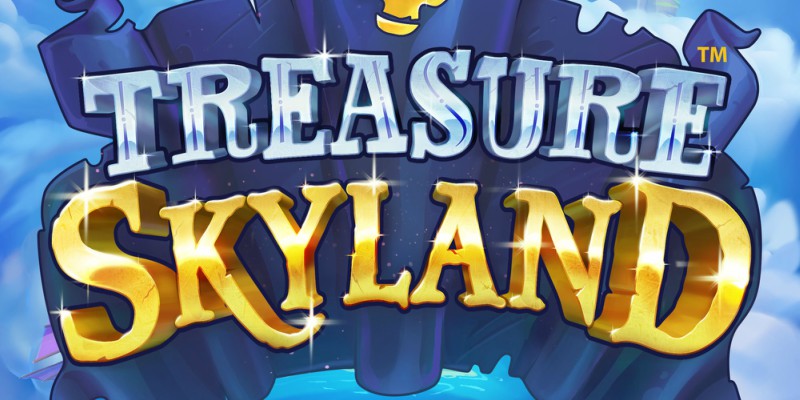 Developed by Just For The Win, Treasure Skyland is a funky new online slot game that features monkey pirate ships. Yes, that's right - monkeys who sail around looking for treasure and everything else pirates do. And as if that were not enough, the game's developers have decided that the vessels the monkey pirates sail in should be airborne and not restricted to the seven seas. All in all, Treasure Skyland takes a piratical theme and runs with it to make a game that some may consider to be a little bizarre, conceptually speaking. Nevertheless, it is one of the most playable casino online slots to have been launched in recent months. What makes this game so appealing when players have a choice of so many?
Features Available In the Slot
Treasure Skyland is a five reel online casino slot that is split up into three rows. The game's design conveys a sense of adventure - not to mention monkeying around - with islands that seem to float in the sky. These are seen when you get into the game's bonus feature. Players can use five picks in the bonus game. Select the right floating island to explore from those on-screen and you can win anything up to five times your original stake. As well as cash prizes, some of the islands will reveal extra picks that mean you can extend the round you are currently playing further.
The other cool thing about the bonus feature is that there is a treasure map with 15 steps on it when you are in this mode. Every selection you make means that you take one more step towards the ultimate prize on the map which would mean netting 1,000 times your stake. That is surely enough incentive for any pirate – whether they happen to be a monkey or not!
In the main part of the slot game, there are 20 paylines which means there are plenty of different ways to get a payout. The higher paying wins are awarded when you see the three monkey pirate symbols. There is a monkey cabin-boy, a male pirate and a female who sports a fetching tricorn hat.
After a turn is taken, it is worth keeping an eye open for the helm symbol. If this part of the pirate ship lands on one or more winning lines, then the all-important Feature Reel is triggered. When this occurs, the Feature Reel will begin to spin, eventually stopping at a feature chosen at random. The most straightforward of these is the game's three multipliers. Simply put, these will augment the effect of your winlines by a multiple of two, three or four depending on which multiplier you land on.
If you are lucky enough to get a symbol upgrade, then your winlines are automatically upgraded by at least three positions in the game's generous paytable. Another element of the Feature Reel is a symbol-to-wild operation which means that up to two wilds are added to any winline to help you get an even bigger prize. The win extend feature works in a similar way but maximizes all of your winlines.
How Does Treasure Skyland Compare With Other Slots Online Today?
If online casino slots that feature monkeys, pirates or monkey pirates are your thing, then Treasure Skyland definitely wins out. That said, the cute game design will not appeal to absolutely everybody who plays it. Seasoned players will be more interested in the fact that this slot offers a very respectable return to player percentage of 96.18. This high variance game offers a hit frequency of approximately one in every four spins which is engaging enough for most players. However, it is the chance to win a thousand times the stake that will grab most players' attention!