JackpotCity Celebrates a BIG Winner!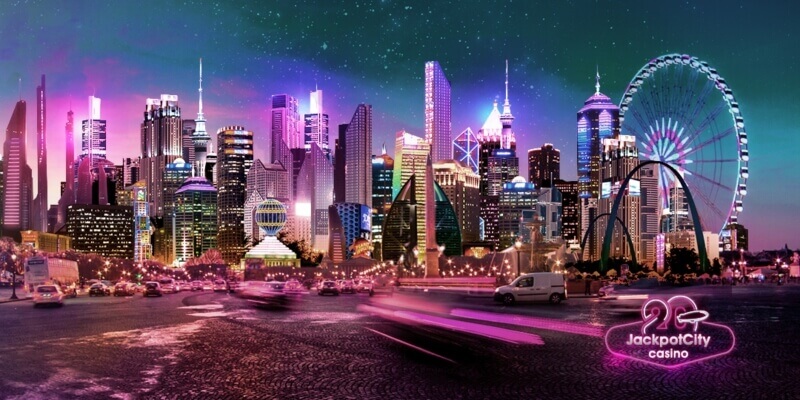 Who says that dreams cannot come true? Who says good things don't come to those who try? Those who keep on? Those who persist. This past weekend JackpotCity, an online casino that definitely lives up to its name rewarded one of its players with a monumental win of €5.4m! In the Canadian currency, that's C$8.1m. Game-changing wins do happen and when they do, they most often happen on slot machines and to be more precise, they happen on progressive slot machines.
What is a progressive slot machine?
Fantastic question, especially if you haven't yet given games of chance a go at JackpotCity. A progressive slot machine is like any other slot machine you might play, except it has a constantly growing jackpot. Well, it grows until someone wins it. In most land-based casinos these jackpots are decent, but they're nowhere near as phenomenal as they are in the world of online casino gaming.  In the case of the current JackpotCity winner, the game in question is the world-famous Mega Moolah progressive slot machine.
Past Winners
Back in in 2009 the River Belle Casino payed out handsomely to a player from Greece when his €5 bet netted him a €6.3m win. Big wins on this game have been surprisingly plentiful, by progressive jackpot standards. 2018 alone saw Mega Moolah dish out just a bit over 50 million dollars in winnings and 2019 doesn't seem to stopping this very decent payout streak. This past weekend on Sunday the 5th of May C$8.1m was won and prior to this it was C$3.3m on the 6th of March and the day before that a whopping C$12m! Ladies and gentlemen of the jury, the data and the evidence is clear – Mega Moolah is so hot.
The Mega Moolah Magic
If the recent string of wins is anything to go by, then playing Mega Moolah might be in your best interest. Microgaming, the creators of this illustrious title have created a total of four Mega Moolah online casino games –Mega Moolah (the original), Mega Moolah 5 Reel Drive, Mega Moolah Isis and Mega Moolah Summertime. Each game as its own theme but outside of that, all four operate on the same rules, namely the provision of a total of 4 jackpot possibilities.  You could win the Minor, the Mini, the Major or the Mega. No prizes for guessing which one you really want to win!
Play them all at JackpotCity!
JackpotCity is one of the largest stockist of online casino games with hundreds of those games falling under the slots banner. Every conceivable online slots game is available as well as over 20 progressive slot games, each one holding the potential for truly great financial returns. The JackpotCity variety goes well beyond the realm of slots to include all conceivable casino classics, staples and must-plays. Table games of the highest calibre, including an impressive live dealer selection are all on offer. Plus, thanks to a multi-gaming provider agreement, JackpotCity is able to offer its players an even greater span of diversity, thereby ensuring that if they don't have it, no one else will.
Always something on the cards
Of the many reasons to sign up with JackpotCity Casino would have to be the various incentives the casino provides. For instance, a new player can receive up to $1 600 in bonus credits. Then there's the loyalty programme which you can climb and from which you can redeem casino credits. Finally, every weekend brings with it a tailor-made offer and deal.  The pool of games is constantly expanding and with over 600 games in total, there really isn't a reason to play elsewhere. Whether it's on your PC or your mobile, JackpotCity is not for the docile.