The Impact of Mobile Technology in Online Casinos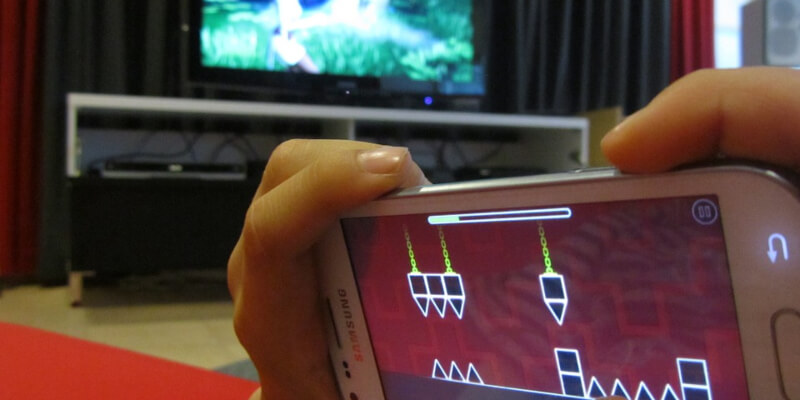 Within today's iGaming industry, it's important for gaming businesses to offer access not only via traditional web platforms, but also by making provision for a whole new generation of players who wish to access online casinos on their mobile devices. The spectacular rise in the use of all kinds of handheld devices for online gambling reflects the way mobile devices have become an essential part of contemporary Canadian lifestyles.
Users prefer mobile devices
Experience within online casinos in Canada now shows that customers find betting on their own mobile phone whenever they wish to do so is so much more convenient than having to wait until they are back home before placing bets via their desktop system. Another feature of contemporary wagering behaviour is a growing trend for players to follow in-play sporting events. This preference seems to be driven by the nature of the betting – short intervals between betting opportunities and almost instant delivery of results. And the refinements offered by cutting-edge mobile technology continue to support and enhance the appeal of live sporting events in particular.
Considered from the profitability perspective, mobile online casino technology seems to have a decisive edge when it comes to user conversion rates. The message from surveys seems to be clear: not only do mobile players generally spend more time playing online, but they can also be converted into paying customers more rapidly and more easily. So fast, mobile access to mobile-optimised gambling websites is a feature which is known to exert a powerful influence on players' online betting habits.
Mobile technology used to play online casinos on the go
Players are always looking for new gambling experiences. So those who may be used to spending time visiting land-based casinos, or have to stay at home just to enjoy playing mobile slot games, will find it's a very pleasant change to be able to spend time playing online games in other locations. It can be a way to unwind while commuting by rail, or a treat to enjoy whilst relaxing in a restaurant or coffee shop.
It's important for Canadian online casino operators to recognise that the mobile gaming environment is not the same as the home desktop PC experience. Though it is, of course, possible and even desirable to enable access to the same content on both platforms, the slight differences between a mobile- and a browser-based experience must be acknowledged and accommodated.
In order to create a different vibe which fits better with the mobile environment, Canada online casino operators need to give mobile players plenty of opportunities to connect with different options. These can include virtual sports and live sporting events as well as a variety of mobile-friendly online casino games.
In addition, to enhance player loyalty even further, mobile-optimised websites need to offer betting options which are designed for a mobile gambling environment. This content should preferably be related to sporting activities and online casino games, and enhanced with appealing animations and eye-catching graphics. Furthermore, this content should be personalised and offer unique and exciting tailor-made packages to maximise their appeal to mobile players.
Online casinos and social games
Surveys of online behaviour show that the everyday use of social media is a core feature of smartphone activity. And in addition, the ability to interact with gambling platforms without having to leave their social media website has enormous appeal. So now that such facilities exist, players will anticipate and expect such convenience as being able to play their favourite online casino games and place bets while also being able to continue with their social interactions. Some mobile-optimised gambling sites have also taken the initiative and extended their own site options to include an integrated social media function.
Those players who are perhaps most motivated to enjoy a combination of gaming and social media experiences seem to be the so-called millennial generation – i.e. those now between the ages of 18-34. People in this demographic are very reliant upon mobile devices, which they regard as an essential lifestyle tool. Thus they are keen to interact with mobile platforms with user-friendly interfaces featuring accurate live sporting statistics alongside instant access to social media tools.
Mobile technology and apps
Today's gaming market has a wealth of feature-rich online casino apps. Thus players seeking mobile access can choose from a whole range of gambling and casino-game apps which are all vying to catch their attention. The primary aim appears to be to offer the mobile player the same multi-sensory experience they gain from visiting a live casino. Many leading brands are keen to give players opportunities to play free slot games and are also promoting online slots and casino games which have been exclusively designed to be played via mobile casino apps.
5G
The advent of 5G networks has the potential to revolutionise mobile gaming. Where 4G technology has a latency of 50 milliseconds, 5G can reduce this to under 6 milliseconds. This will upgrade every mobile user's experience and make premium gaming genres and high-quality graphics available to all mobile platforms. In addition, this technology will also make exciting multi-play formats available to mobile gamers. This is likely to attract a whole new generation of users to mobile online casinos as well as driving a whole host of new creative game-design opportunities.