Funding Your Online Casino Account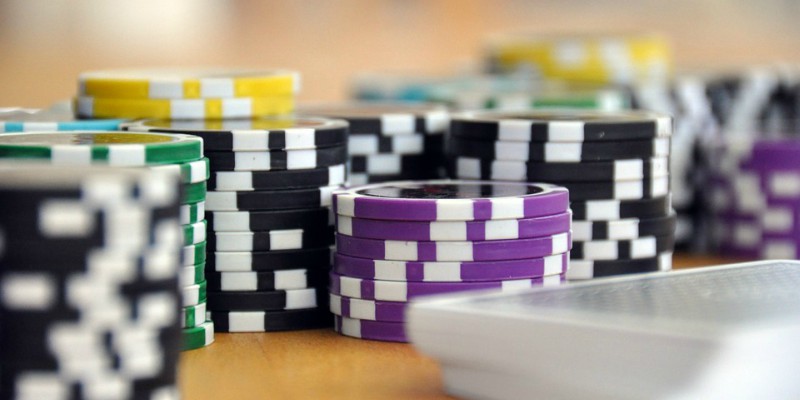 Before you start placing bets on JackpotCity's huge selection of casino games, you'll need to add money to your account. We make it easy to fund your account with various methods, so you can choose the one that's most convenient for you. We'll also walk you through how to withdraw money from your account after you play, as well as other frequently asked questions about banking. Once you complete this simple setup process, you'll be all set to have fun in our online casino!
What Are My Banking Options?
Before you set up your banking options, you'll need to go through the registration process to create an account in our NZ online casino. You'll provide your basic contact information and some other details that let us customize your experience on the site, including your language and preferred currency. If we can't process payments directly in your preferred currency, we'll convert them for the transaction. However, you'll always see wager amounts in your preferred currency for greater transparency.
Keep in mind that the personal information you provide during setup will have to match the information your provide for your bank account later on, so double-check the details for accuracy. We don't allow third-party payouts, and you may be asked to verify your identity for withdrawal.
The banking options available to you will depend on where you're located. For players in our online casino in New Zealand, you can choose from a number of methods, including funding using a bank card, a direct transfer or one of several popular online wallet services.
Which service you choose really comes down to personal preference and convenience. consider if it will work with other transactions you make online. It may be easier for you to use a single service for multiple types of online transactions. Or you may want to look into which services have the lowest fees or the fastest processing times. Some of the services have mobile phone apps that make them more convenient to use, so if you're planning on playing in our mobile casino you may want to choose one of those.
We'll walk you through each of the options so you can choose the one that will work best for you.
Credit and Debit Cards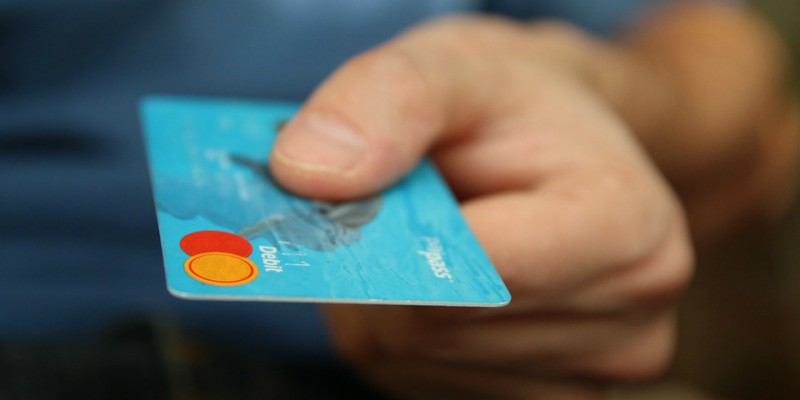 Using your existing credit or debit card is a convenient way to fund your account, since you don't have to configure any extra services. You'll just need to have access to the information on your card account. This will help you keep all your account information centralized—it's one less login and password to keep up with.
When you link a Visa or Mastercard to your JackpotCity Casino account, you'll need to go through some extra security steps required by the card issuer. This may include entering a security code that you receive on your mobile phone or via email. For further verification, you may have to provide proof of address, proof of identity or other documents that the issuer requires.
You can also use pre-paid cards to fund your account. However, you won't be able to withdraw money back on to this prepaid card, so you'll need to set up another service later.
Direct Bank Transactions
Interac is a service that lets you transfer money online. It functions like a debit card but is specially designed to work more seamlessly for Internet transactions. Users like Interac because it allows merchants to interface directly with your bank's online system, so your sensitive financial information isn't transferred online, for an extra level of security.
Trustly is a similar service that lets users make transactions online directly from their bank account. This method is fast and secure.
Web Wallet Services
We also work with other web wallet services that let you make secure payments online. These services include Skrill, iDebit, and Neteller. Be sure to check if any transaction fees will apply, since it will vary depending on which service you're using. If you already have an account set up with one of these web wallet services, it's easy to use the existing account at JackpotCity Casino. You'll just log in to your web wallet account to provide your banking details and confirm your transaction.
Many gamers consider iDebit to be one of the most convenient online payment services. It doesn't even require registration to get started—you can check out as a guest and choose to create an account later (but you'll need to have an account to make a withdrawal). They also process payments quickly and securely, helping you get any winnings into your wallet faster.
NETELLER and Skrill are similar eWallet services that allow you to make transactions online and around the world. They're popular for their security and because they're widely accepted online. If you already have an account with one of these services, it's super easy to use it at JackpotCity, too.
How Do I Fund My Account?
Once you've set up your player account, log in on the JackpotCity online casino for NZ and go to the "Banking" tab. If you're setting up banking information for the first time, you'll see all the options for funding your account that are available in your country. Select "Deposit" from the drop-down menu to get started on the process. You'll be asked to enter your basic information on the account so we can link with their service. If you choose a debit or credit option, you may have to complete additional verification settings required by the card issuer, like entering a code you receive on your phone.
Next, choose how much money you'd like to deposit. Take into account any requirements for meeting applicable welcome bonus terms, as well as any deposit limits you may have set on your account. Once you confirm the deposit amount, you should see the amount reflected in your balance immediately. Once you see it in your balance, you can start playing as soon as you'd like.
How Do I Make a Withdrawal?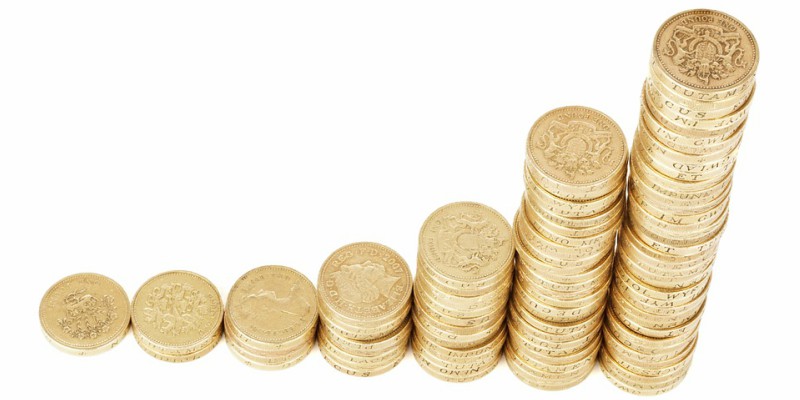 After you've played in our online casino for a while, you may wish to withdraw some of your winning balance from your account. In most cases, the system will default to withdraw using the same service you used to fund the account. However, if you used a pre-paid bank card or another method where this isn't possible, you'll be prompted to enter a new payment method.
If you're a new player and you took advantage of a welcome bonus offer, you'll have to satisfy the requirements of the bonus before you can withdraw any bonus winnings. Be sure to read all the information about bonus terms so you know what to do to meet the minimum play-through requirement. Once you've met this requirement, you can transfer your Bonus Balance into your Cash Balance, making it eligible for withdrawal.
When it's time to withdraw funds, you'll follow a similar process to the one you used to fund your account. Log in on the homepage and go to the "Banking" tab. Choose "Withdrawal" from the drop-down menu and provide the account details if necessary. Indicate the amount you'd like to withdraw and confirm the transaction. There's a 24-hour waiting period on withdrawals for security purposes. After that, the transfer time will depend on which method you're using.
For the best online casino security, we may take extra steps to verify your identity when you withdraw money from your account. We may ask you to provide a copy of your ID or a recent utility bill that matches your information.
What If I Have Trouble with Banking?
If you don't see your deposit reflected immediately, make sure that you have a good internet connection and that the transaction was completed. You should also verify that you have sufficient funds in your bank account. If this was your first deposit, make sure that you entered all your account details correctly.
Withdrawals don't reflect immediately like deposits do. To help them go through as quickly as possible, be sure that you've entered all your information correctly and that you have sufficient funds in your player account to make the transaction. If you're trying to withdraw money that you got from a welcome bonus, you should also check that you've met all the necessary requirements, including play-through requirements and deposit amounts. Otherwise, you won't be eligible to withdraw those funds yet.
Keep in mind that there is a waiting period before any transaction will initiate. This period is 24 hours, so you won't see it pending on your account right away. After that waiting period, the amount of time that it takes for your transfer to process depends on which banking method you chose to use. You can check the site for each service to get more information on how quickly they work. Note that if you're using an eWallet service, you may have additional waiting time to transfer the money from that service into your bank account. You should also check if the transactions are subject to any service fees.
If you continue to have problems with banking at JackpotCity, you can always contact our customer service team. They help make our online casino the best by being available 24/7 to help you via chat or email with any issues you may encounter. You can also read through our FAQ to see if you find an answer there.
How Do I Know the Online Casino Is Secure?
Any time you're spending money online, you want to be sure that you're using a safe and secure banking method. We only work with reputable banking services, and we strive to have maximum security on our site too. All of our information is encrypted with SSL, ensuring that your personal information and bank data are safe on our servers.
Additionally, our waiting periods and verification policies help ensure that your identity isn't compromised and that we only process valid transactions. You can find out more about these processes on our main banking page.
How Can I Set Up Banking Limits?
At JackpotCity, we want to make sure that our players are having as much fun as possible. That means that in addition to have a huge selection of fun games, we give our gamers plenty of methods to help them game responsibly. One of these is the ability to set up transaction limits for your account. In order to stay on budget, you can indicate a maximum amount that you're able to spend in our online casino within a certain time period, and you won't be able to fund your account past that limit.
You can find more information about this option as well as other responsible gaming practices in the responsible gaming section of our site.
Ready to Start Playing?
Once you have all of your banking information set up, you're ready to start playing in the best online casino in NZ! We have a great offering of different gambling games, including pokies, blackjack, roulette, poker and more. In every game, you can configure your bet amounts for each wager. Certain games have higher or lower bet limits, so check this information in the game info before you get started.
Whether you're a complete beginner or an old pro, you can find the perfect game in our online casino. And, any winnings that you score will be easy to withdraw into your bank account thanks to our simple and secure banking options!