The Best Online Casino Selection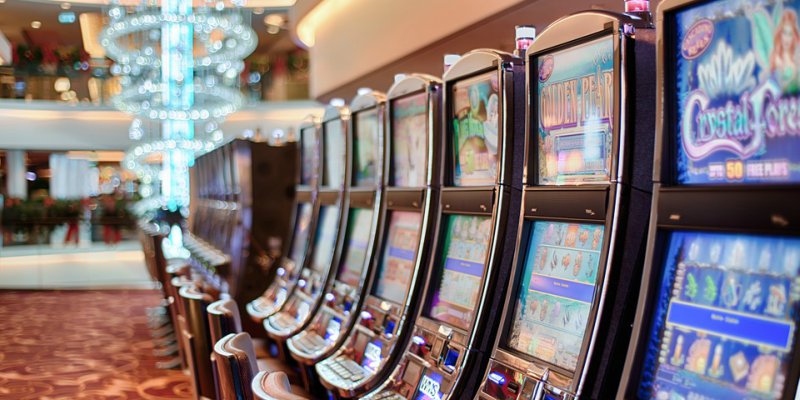 When you sit down to play at JackpotCity online casino, you may feel like you've just walked in to the hottest casino in Vegas. We offer a huge selection of casino games to please every type of player, whether they enjoy pokies or video poker. Discover your new favourite game or find all the classics in our online casino selection.
The games at JackpotCity Casino are available from virtually any device with internet, so you don't have to be tied to a desktop computer to play. You can access your favourite games from mobile devices like a smartphone or tablet. Thanks to our cutting-edge technology, you'll enjoy the same great gaming experience as you'd get from a desktop, including high-quality streaming video and sound.
Another thing that makes us the best online casino in NZ is that we have over 400 different games, so you'll never get bored. We frequently update the selection so you can play the latest in the world of gaming, from best-in-the-business developers like Microgaming. From retro classics to modern live and real dealer games, you can find it all at JackpotCity. Read on to see what all we have to offer, and then you'll be ready to play for yourself!
Play Online Casino Pokies
Few things are as fun as spinning the reels on a pokie, and we give you hundreds of different ways to do just that! For fans of old-school setups, we have basic games that stick to the classic 5-reel format with easy-to-understand rules and fun prizes. Or you can discover something new with one of our video pokies.
Playing is easy—just choose which game you want to play, set your wager amount and spin the reels. Each game has its own set of paylines, or winning combinations, with some games having hundreds of different combinations. If your spin has matching symbols on one of the paylines, their value will be multiplied by your wager to determine what you win. Then, it's time to spin again—simple as that!
Most pokies have special features like wild symbols that increase your chances of completing a winning combination. You'll also see fun features like bonus or free spins rounds that you can trigger by landing a certain number of scatter symbols. During these rounds, you have the chance to rack up even more winnings before returning to the base game to keep playing.
There's also a whole world of video pokie games with options for everyone. These games have fun themes like sports, fantasy and more. Some of the most popular pokies are based on your favourite TV, film and video game franchises, letting you take your fandom to the next level. Play alongside your favourite characters from titles like Tomb Raider, Jurassic Park, Game of Thrones, Terminator and Street Fighter. These games feature high-quality graphics paired with soundtracks and visuals that make them super entertaining. Plus, the selection gets updated frequently to bring fans what they want, so be on the lookout for new games based on your favourite shows or films.
Looking for a chance at a huge jackpot? Choose a progressive pokie or MegaSpin game to try your luck at a big win. Games like Mega Moolah and Major Millions give you a shot at amazing winnings, with regular large payouts that make them beloved fan favourites. When you visit our site, you can see which pokies currently have big jackpots and try your hand at claiming it.
The Best Roulette Experience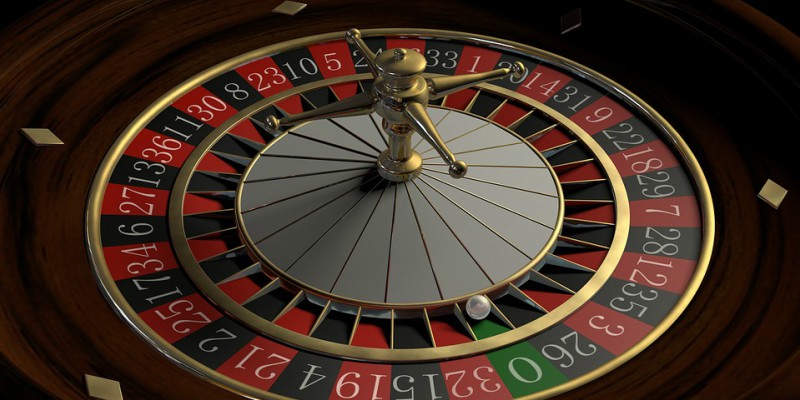 Any on-land casino will have a crowd around the roulette tables. It's one of the liveliest parts of the casino because it's fun to play, easy to learn and can have great payoffs. You just place your bets on the table and wait for the ball to fall into place on the spinning wheel. When you play online, the same rules apply, but you'll never have to wait for a place to open up at the table.
The roulette table has fields marked on the tabletop and a large spinning wheel divided into sections. You place your bets on where you think the small ball will land when the wheel stops spinning. You can start with safer bets like black or red, or odd or even. You can also choose a range of numbers or a section of the grid. For a higher-stakes bet, choose a single number. The tougher the odds, the more your payoff will be if you're correct.
To hedge their bets, most players will play multiple bets at once. Every great roulette player has their own signature strategy to beat the odds. Whether you choose to play like James Bond or use one of the other methods like the Martingale Method, there's no end to the excitement when you're at the roulette table in our NZ online casino.
Our selection of roulette games includes different popular variations, including American, French and European versions. We also have versions with multiple players, multiple wheels and even progressive jackpots. You can enjoy special online features that make playing even easier, such as on-demand statistics on hot and cold numbers and the ability to save your favourite bets to play them later.
If you want to get the experience of being a casino VIP, play one of our Real Dealer roulette games. These versions use the latest technology to bring you a life-like gaming experience, using audio and video from professional actors to provide game commentary and call your bets. You'll feel like you just sat down at your favourite casino every time you play, except all the action is centred on you!
The Best of Video Poker
When people think of gambling, poker is almost always one of the first games that comes to mind. It's become hugely popular because of the level of skill and strategy involved. But you don't have to play like the pros on TV to enjoy a game of poker online. At JackpotCity, we offer a selection of video poker games that can help you show off your best moves or hone your strategy.
There are many different versions of the game available, so you can try something new or play one you're already familiar with. Most the games online are based on the classic poker game of five-card draw, where you're dealt five cards and can choose what to keep or discard before the next cards are dealt. Other variations include Hold 'Em, Jacks or Better Poker and Double Double Bonus Poker. You can find games with different wild cards, bonuses and decks, or even games where you play multiple hands at once.
Our online casino has the best video poker games that let you enjoy the feeling of playing at a real table no matter where you are. You can practice for your next trip to the on-land casino or just play a casual hand when you feel like having some fun.
Online Casino Blackjack Games
Blackjack is one of the first casino games that a lot of people learn to play, because it's fairly easy to get a hang of the rules. But that doesn't mean that there isn't any strategy involved—and you can practice yours when you play in the JackpotCity online casino in NZ.
The game itself is pretty simple: you just want to beat the dealer's hand by getting as close as you can to a total of 21 without going over. In each hand, the dealer and player both get dealt two cards, but both the player's cards are face down, and one of the dealer's cards is face up. Once you look at your two cards, you can choose to hit (get another card), stand (stick with what you have), split (form two hands) or double down. If your hand beats the dealer in the end, you win!
Getting good at blackjack combines strategic thinking, skill and a little bit of luck to beat the house edge. The online casino is a great place to perfect your blackjack game, because you're free from the distractions and pressures of an on-land casino. You can take your time to think about the strategy behind every move, which is a skill that you can take with you to the casino for future games.
Our online casino has more than 40 different blackjack games, ranging from the basic Vegas Single Deck Blackjack to variations like Spanish Blackjack, European Blackjack and Bonus Blackjack. You can try them all to see which one is the most fun for you, or switch things up whenever you want to try something a little different.
Live Dealer Online Casino Games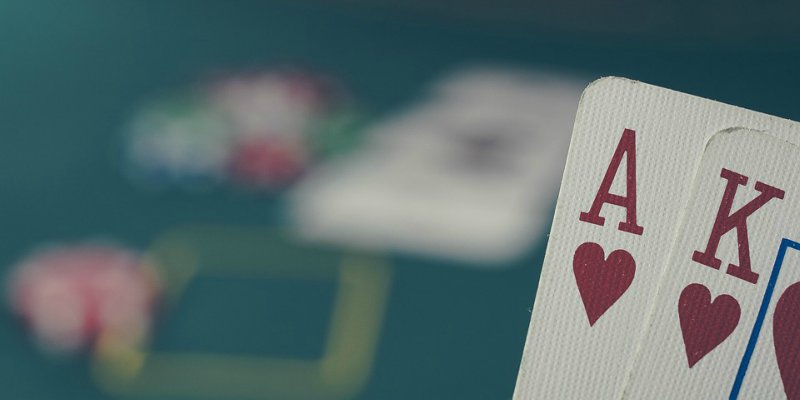 You can take casino games to the next level when you play live dealer games. These games recreate the experience of being in an on-land casino, thanks to the modern technology of video streaming. Whenever you play, you'll join a real table where you can interact with the dealer and other players. This makes the gaming experience more fun than ever.
You can choose from a number of live games, included blackjack, roulette, baccarat and more. The games are powered by Evolution Gaming! and are specially designed to run smoothly so you have a seamless gaming experience. Like all our games, you even have the option to play from your mobile device so you can truly take the casino with you anywhere you go.
The gaming interface full of features while remaining easy to use. You can change the settings for video, audio and chat, or even choose to be able to play at multiple tables at once. The live casino features so much more than just table games, too. You can play fun games like Deal or No Deal, Dream Catcher or Football Studio for a truly endless source of casino entertainment.
If playing in a real casino is your idea of a great time, then you'll love being able to recreate that experience no matter where you are. There's always a table ready for you in our NZ online casino, so whether you want to play a quick game or have an at-home casino night, JackpotCity is the place to be.
The Games Are Just the Beginning
JackpotCity doesn't stop at just offering the best selection of games. We also work hard to be the best online casino in New Zealand, which means we're always here to provide the best for our customers. We're certified by eCOGRA and regulated so you know that our games are fair and safe to play. We're focused on security and offer a number of safe and convenient banking options so you can spend less time on banking and more time playing.
Our amazing customer service team is also available 24/7 if you ever have any problems while you're playing. Plus, you can find extensive information on our website, including frequently asked questions and all the details on welcome promotions and our loyalty programme.
Getting started with an account in the casino couldn't be simpler—just sign up, verify your age and location and fund your account. You'll be ready to get playing in no time. Be sure to check out all of the information on banking and terms and take a look at our full selection of games to see what's in store for you at JackpotCity. We truly have something for everyone!