How to Organise a Casino Theme For Your Big Day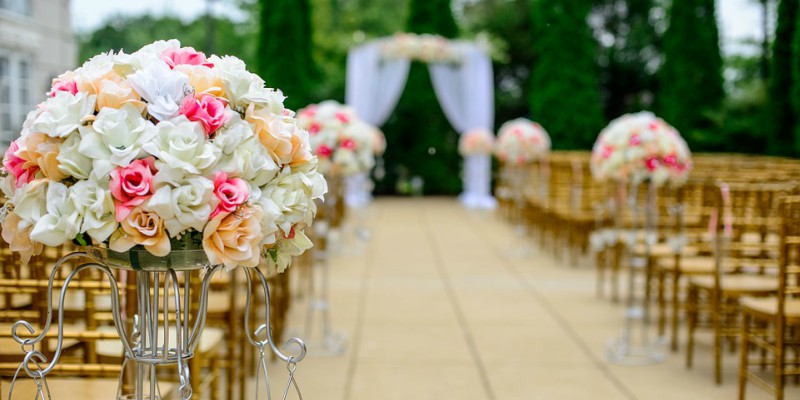 Many people enjoy a theme for their wedding plans nowadays. Themes can, of course, be anything you like but for most people, the idea is to make their big day a celebration of something they enjoy doing. That's why you will find some couples getting married on a beach or at their local sporting venue, for instance. Some people even get married underwater if they share a love of SCUBA diving! However, if you like to enjoy an online casino slot or two to pass the time, then why not throw a casino-themed big day? After all, many people who have decided to get wed will already consider that they have hit the jackpot in love, so what could be more fitting than a casino-based wedding?
Casino Weddings – The Essentials
Firstly, you are allowed to get married in New Zealand anywhere you deem appropriate. Although many couples still get hitched in a registry office, an approved marriage celebrant can perform your ceremony for you at any location you choose. This includes, of course, a casino. To get married at one, you will need to book a function room where you and your guests can assemble. However, you don't need to invite lots of guests. Just the couple getting married, the marriage celebrant and two witnesses are all that is actually needed.
So, if you want to tie the knot and then hit the casino tables to celebrate afterwards, you can! Bear in mind that for a marriage licence to be valid, you will need to write down the address of your chosen venue on it. As such, you cannot just book a hotel room at a casino and get married on a whim – you will need to book in advance. Remember that a New Zealand marriage licence costs 150 dollars and the fee for the celebrant will be on top. In some casinos, particularly those who are well-versed in catering to wedding parties, the staff will be able to recommend a celebrant who can guide you through the details.
If you really want to have a casino-themed wedding or a casino destination wedding, don't forget about the fashion. Take the fun up a notch with cues from the likes of James Bond. There's no better time to put on a fine tux or an elegant gown than a wedding, whether you're the one getting married or just a guest. Complete your look with opulent jewellery and tasteful accessories. See how VIPs dress for a night at the casino to inspire your own million-dollar look.
Potential Casino Wedding Venues
Although many people associate Las Vegas with casino weddings – largely due to the relaxed marriage law in the US state of Nevada – there are plenty of options at home if you want a casino-themed big day. To begin with, SkyCity in Queenstown has two suitable venues for wedding parties. Firstly, you could hire their meeting room which is used for all sorts of functions and private parties. It has all of the usual facilities you would expect of a professionally run meeting room, plus catering can be laid on for up to 60 wedding guests. There again, grander plans could be accommodated at the casino's Wilde Thyme Restaurant which can hold up to 115 guests for your wedding breakfast, with room for more to join in after dining has finished.
Elsewhere, Dunedin's casino has a superb function room suitable for a wedding party. Their tapas bar can be hired for up to 28 guests but it will also accommodate much more intimate groups, too. A minimum of six guests can dine in style following your marriage ceremony and then go on to enjoy all that the casino has to offer. Alternatively, how about Sixty6 in Christchurch? This venue will offer you a dedicated team to help plan your wedding reception and they can put on casino games for you, as well as other forms of entertainment, to go with your chosen theme. What's more, there are numerous catering options to cope with all budgetary considerations and differing party sizes.