Are online casinos legal in Canada?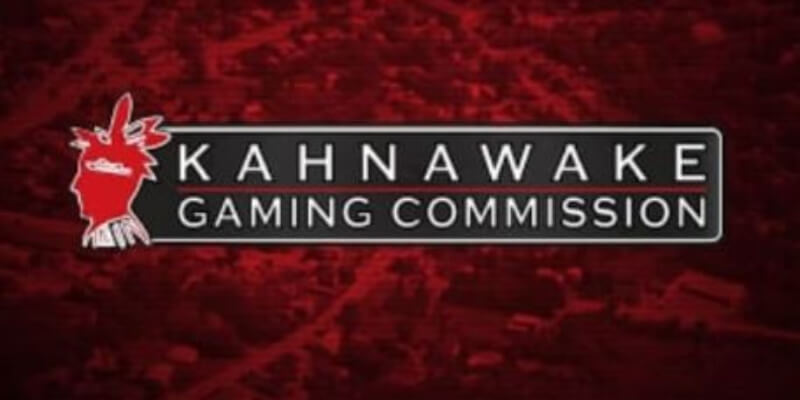 Source: Kahwanake Gaming Comission
Playing games in  online casinos in Canada for real money is a popular leisure activity. Nevertheless, Canada's local laws relating to gambling are thought to be somewhat complex – much like many places around the globe. In a nutshell, some types of land-based gambling are legal, but the law has still left a number of grey areas.
As for Internet gambling in the form of online casinos, the situation is basically the same: Legislation allows some activities, but bans others. The position of overseas providers of online slots is particularly unclear. Foreign companies are prohibited from operating any poker rooms and online casinos on Canadian territory.
Despite these preventive measures, a number of offshore providers of Canada's Internet gambling services are actually based on the Kahnawake native reserve. Many of those companies are trusted entities who have been properly licensed by bodies such as the UK Gambling Commission and the Malta Gambling Authority. These institutions are understandably supportive of company efforts to facilitate online casino gambling in the country.
Even with this lack of clarity, the interests of fans of online slots in Canada have been well protected. It is not illegal for Canada's keen gamers to play online casino games. But the law often seems determined to make it illegal to operate any Internet-based casino from national soil.
Legal Canadian online casinos
Today, most kinds of gambling are legal in Canadian territory. But the situation as regards interactive online casino games in Canada remains much more tricky. This is because the Government won't grant a license to operate an online casino to any domestic company.
Canadian law has always adopted an ambiguous approach towards gaming activities via a web-based casino. Up to the 1960s, the country opposed gambling, but granting provinces the right to make up their own minds about gaming activities within their jurisdiction has now changed all that.
The Canadian Criminal Code currently forbids hosting an interactive gaming website on Canadian soil. So the practice is effectively illegal. However, provincial legislators are permitted to allow certain kinds of gambling within their borders which are "operated on or through a computer". This potential loophole therefore gives provinces a green light to make a local decision about online gambling in their region.
Even so, further complexity is added by another portion of the Criminal Code which states that only the Government of the country, and of the provinces, may run any kind of gambling. But the Kahnawake Mohawk Nation has been allowed to flout this rule – even though this raised strong feelings at the time. However, the Kahnawake Mohawk Nation has so far been permitted to continue its Internet gambling arrangements unhindered.
Top online casino games in Canada
Many casino and online slots software providers offer different online casino games. So if there are reckoned to be around 100 really top quality slot games, they are likely to be spread around JackpotCity Casino and number of other online casinos. These will, of course, include games from leading developers such as Microgaming, IGT, WMS, Netent, Quick Hit, PLAYOLG slots and many more.
There are essentially two strategies players adopt here. Some players consult reviews to find the best online casinos offering great bonuses before looking at the games they provide. Others, however, adopt an opposite approach and chase down all the demos of online slot games they can find. Only when they have decided upon the game they most enjoy playing do they then begin to think about their choice of online casino.
So in either case, it's down to personal preference supported by plenty of initial online research. And so long as you arrive where you want to be, which route you choose to get there really is up to you.
Choose online slots in Canada wisely
Your online gaming experience will be much more enjoyable if you choose a legit online slots provider´s site. That means things like French and English language support, play which can be conducted in Canadian dollars, and banking via Canadian banking options.
With the country's slightly unusual legal situation, it pays to research your chosen website well before you play. Make sure that, like JackpotCity Casino, the site is properly licensed for play in Canada – an audit by an organisation such as eCOGRA, for example, is a very good sign.
With all your online casino gaming, be sure you understand the odds – not only to work out what you may win, but also to remain aware of how much you might lose. Welcome bonus offers and progressive jackpots can also have some tricky conditions attached. So always make sure you know what your eventual commitment will be.
And finally, make sure any online casino offers secure financial transactions. And though there are many systems which can achieve this, perhaps the best one for Canadian people is Canada's own 'Use My Bank' option.