Top 5 Countries with the Most Casinos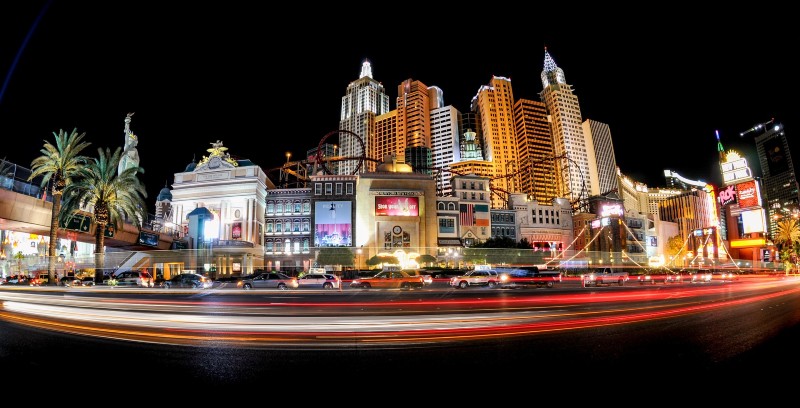 There are thousands of casinos around the world, but some geographical locations have become especially well-known for their casinos. Since the establishment of the first European casino in Venice in 1638, called the Ridotto, many other establishments have popped up all over the globe. However, despite having the world's first casino, Italy only had four casinos in 2017. Over time, one country has grown to become the indisputable "home of casino", surpassing all other nations in terms of the share number of casinos on its soil. You have probably already guessed which country it is… the United States.
The first casino-style establishments in America were called saloons and these were primarily located in the cities of New Orleans, St. Louis, Chicago and San Francisco. These traditional saloons disappeared in the early 20th century when all forms of gambling were outlawed by the government. In 1931, a few areas in the desert state of Nevada were authorised to open casinos and the first legalised casinos, like those we know today, were built. Later in the 20th century, gambling was also permitted in Atlantic City, New Jersey. Today, there are 25 different US casino jurisdictions, also known as gambling states.
In 2021 there are casinos on nearly every continent, but no country can rival the United States in share numbers. The Encyclopaedia Britannica article on casinos estimates that there are approximately 3,000 casinos worldwide and 1,278 (our figure) are in the United States. In other words, just under half of them. And that's roughly eight times as many casinos as there are in the second country on our list, France. New Zealand only has six casinos, which is already quite a respectable number when you consider the population size. In comparison, Russia has just three casinos! This is the result of a nearly total ban on gambling by the Russian government in 2009. If you don't live in the United States, you probably don't have a casino nearby, but you can always play casino games in an online casino like JackpotCity.
For the purposes of this article, we'll be focusing on traditional casinos with tables and dealers and won't be including arcades with slot machines and other gambling machines. We've made this choice because if we had to count every pub with pokies in New Zealand and elsewhere, it would distort the figures too much. Also, because we can't imagine a real casino that doesn't offer table games or some kind of poker.
Definition of casino
For the purposes of this article, our definition of casino is a building (or other venue) where games, especially roulette and card games are played for money. Since each country has its own definition of what constitutes a casino, it's rather difficult to assess the true number of casinos in some territories, i.e. many countries count arcades with slot machines as casinos. This is why the Czech Republic and Estonia have been disqualified from our list of casinos (more on that later).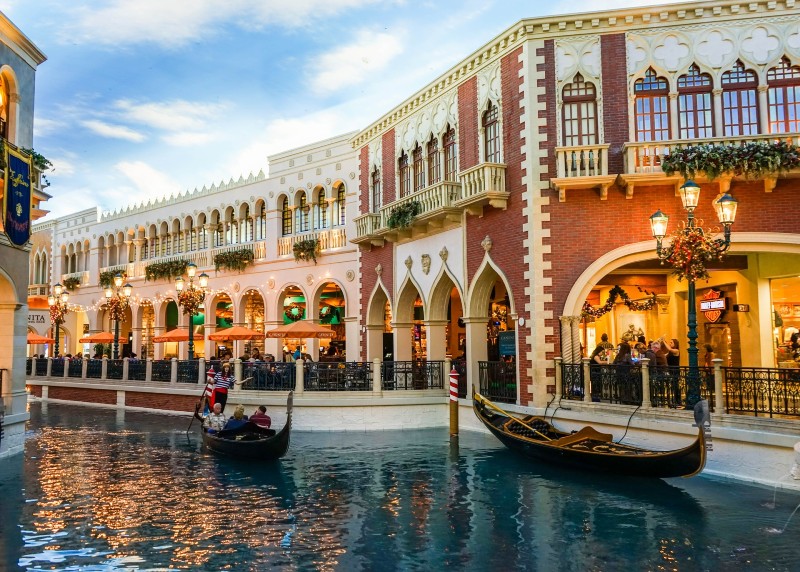 Statista graph 2011
One of our main sources of data is a Statista graph published by S. Lock under the title, "Countries ranked according to the number of casinos in 2011". This is a ranked list of the number of casinos per country in 2011. It gives us the following numbers:
United States - 1511
France - 189
Russian Federation - 169
The Netherlands - 167
United Kingdom - 140
Canada - 110
Argentina - 79
Estonia - 75
South Africa - 45
Czech Republic - 43
Some of these statistics differ to those from our official sources of data. The graph cites its source as page 7 of the Global Gaming Bulletin 2011 by E&Y. Unfortunately, we don't have a copy of the bulletin. Why do we question some of these figures? For one thing, gambling was almost completely banned in Russia in 2009, so it's hard to understand how the Russian Federation has been given third place in the 2011 ranking. There are a couple of other discrepancies, but many of the other figures are sound. We have compared the Statista data with other industry reports for accuracy. The main points of divergence concern the Russian Federation, the Netherlands, Estonia and the Czech Republic. Figures for the other countries are largely accurate, although Canada's number seems a little high. However, remember that we are using a particular definition of "casino", which may explain some of the variation.
European Casino Association Data 2010
The next data we have is from the European Casino Association, which gives slightly different results for the same dates and also provides figures for 2017.
In 2010 the number of casinos per country in Europe are as follows:
United States - 1511
France - 189
Russian Federation - 169
The Netherlands - 167
United Kingdom - 140
Canada - 110
Argentina - 79
Estonia - 75
South Africa - 45
Czech Republic - 43 
The starred countries are places where "arcades have the same status as casinos", which unfortunately skews the overall total for these countries. However, as you can see, the Netherlands still only has 14 casinos as opposed to the 167 given by the Statista research from the same period. It's hard to imagine how Statista and E&Y arrived at this total. Perhaps they have included online casino establishments or other types of gaming in the count.
European Casino Association Data 2017
Looking at the figures for Europe seven years later, we see no change in the ranking order of countries until we reach number six. Poland and Spain have switched places, Romania is not included on the 2017 list (data unavailable?) and Lithuania makes an appearance.
Czech Republic* - 299
France - 200
Great Britain - 150
Germany - 65
Estonia* - 63
Poland - 49
Spain - 45
Switzerland - 21
Lithuania - 19
The Netherlands - 13
+ Slovakia - 13
As you can see, the results for the Czech Republic and Estonia are very high here, as they once again include arcades. New Zealand isn't too far behind some of the European countries with its six casinos.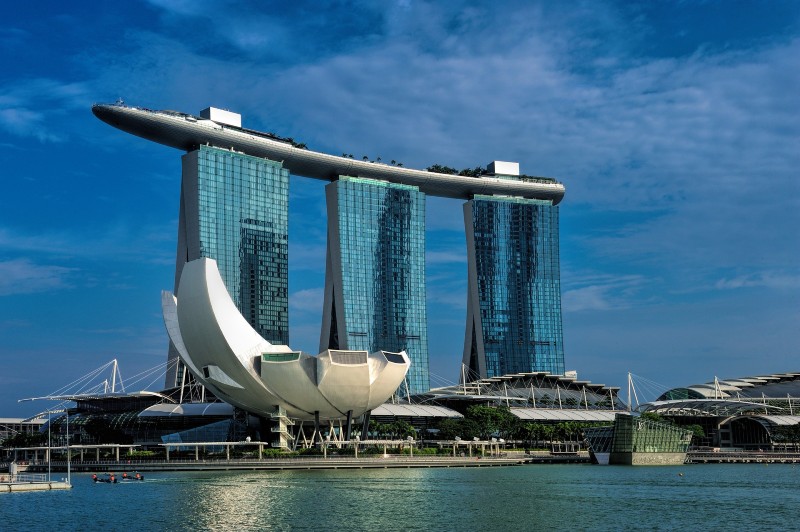 JackpotCity's top-5 countries with the most casinos
The United States - 1278
France - 202
Great Britain - 150
Canada - 88
Argentina - 79
Please note that JackpotCity's data includes the figures that the most recent and reliable sources available for free online. Statistics for the United States and France are official figures for 2020. The European statistics are official figures for 2017 and those for Argentina are for 2011 (for lack of a more recent figure) and could not be cross-checked for accuracy. However, we feel confident that these are the top five countries with the most casinos in them according to our definition.
1. USA: land of a thousand casinos
The United States easily takes first place and deserves the title: "land of the casino". It had a whopping 1,511 casinos in 2011 according to Statista and 1,278 casinos in 2020 according to the American Gaming Association. No other country even comes close to these figures.
The American Gaming Association data comes from a June 2020 report called "State of the States 2020: The AGA Survey of the Commercial Casino Industry". In this report, the figure for the United States is slightly lower than that of Statista, with a total of 1,278 casinos. The report breaks this number down into 524 tribal casinos; 465 commercial casinos, which includes land-based casinos, riverboat casinos and racinos; and lastly, 289 card rooms.
Nevertheless, while the United States is a clear winner in casino numbers, it falls behind other nations like China, Singapore and Australia when we look at other casino data (such as revenue per casino, casino earnings per player, or casinos per capita).
Disqualifications: Czech Republic and Estonia
Who would've thought that number two on the list would be the Czech Republic? Well, it's not actually. The Statista 2011 data places the Czech Republic at number nine on its list with 43 casinos. However, the European Casino Association (ECA) completely contradicts the Statista figures with 199 casinos at around the same period. Why is there such a drastic difference? If you take a closer look at the ECA table, you'll spot a tiny footnote added to the figures for Czech Republic and Estonia, which states that in these countries "arcades have the same status as casinos". So, the Czech Republic cannot be given second place on this list instead of France, despite the ECA figures for Europe in 2017 giving it the highest casino tally (299 casinos).
2. France: an affair of State
France had second place on the Statista 2011 list with 189 casinos. This number has now grown to 202 casinos according to official figures from Casinos de France in 2020.
In France, casinos are a state institution. The government very tightly controls all aspects of casino gaming in its territories and has done so for over a century. In 1810, gambling was prohibited in France. However, the French Law of 15 June 1907 made it possible to open casinos in resorts located along the coast or near thermal springs to promote tourism and create employment. That very same year, 130 casinos and gaming clubs were opened around the country. Nonetheless, casinos were entirely banned within 100 km of Paris with only one exception: the town of Enghien-les-Bains. This situation remained unchanged until 1988, when a new law made it possible for large tourist towns of over 500,000 inhabitants to open casinos under certain conditions. The result of all of this legislation is that if you look at a map of casinos in France, they very neatly circle the country's borders and shoreline with a small splotch of casinos in the centre of the country.
One of the advantages of having a tightly state-regulated casino industry is that French casinos boast high standards in quality, ethics and responsible gambling. All French casinos must adhere to the Casinos of France Ethics Charter, which comprises ten rules:
Maintain high-quality services in the areas of entertainment, dining and refreshments and games.
Promote and energise the sector through innovation and new games.
Ensure the integrity of games and offer fair chances to players.
Protect players from themselves by restricting access to minors and helping addicted gamblers to break the addiction cycle.
Protect gamblers' identities.
Ensure that customers and employees remain safe.
Ensure that financial transactions are transparent.
Ensure that staff are properly trained.
Contribute to the community's development by encouraging tourism.
Sanction casinos that do not respect this charter.
The Casino Barrière Enghien-les-Bains has the largest hall of table games in France. It is also the only casino to have been exempted by the French legislation banning casinos within 100 kilometres of Paris. The town is located just 13.5 km from the centre of Paris. Obviously, the complete lack of competition has given this casino a formidable advantage.
Enghien-les-Bains began as a spa resort for wealthy Parisians. In 1766 a local priest discovered a warm sulphur spring near Lake Enghien and the town became famous for the healing properties of its water. By the 19th century, Enghien-les-Bains had grown into a famous spa resort. In 1878 the first casino was built in the city, but in 1919 gambling was prohibited within 100 kilometres of Paris, which was a disaster for the local casino. This situation continued until 1931 when French law changed again, allowing the casino in Enghien-les-Bains to begin operating again. In 1988 the casino was bought by the Lucien Barrière group. The old gambling halls were remodelled, and a 13,000 square metre spa facility was added. Today, the casino is described as "a shining lakeshore beacon offering France's widest selection of games".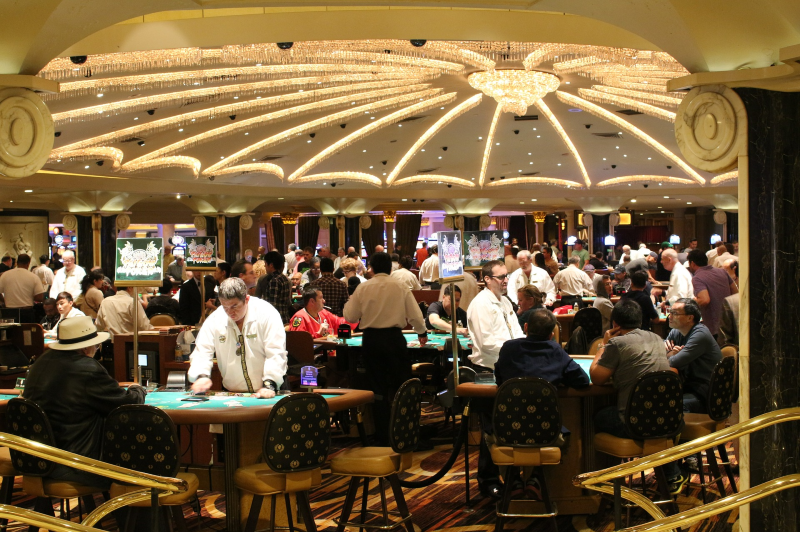 3. Great Britain
When you think of casinos, it's not usually Great Britain that pops into mind. However, it takes the number three spot on our list of countries with the most casinos. The Statista figure for 2011 (140) nearly perfectly matches that of the ECA for 2010 (141). And in 2017, the ECA figure rises to 150 casinos.
The Ritz Club casino was one of the most famous land-based casinos in the London. Housed in the former ballroom of the celebrated Ritz Hotel in London. The Ritz Club opened in 1998 and was famous for hosting celebrities like Al Pacino, Johnny Depp and Bill Clinton. Unfortunately, The Ritz Club is one of the many British businesses to close its doors after the pandemic and will not be reopening again in 2021. The casino had not made a profit since 2016 having lost a number of wealthy gamblers from the Far East. Many other casinos will be facing the same fate in Great Britain and it will be interesting to see what impact the pandemic has on the ECA figures for 2020 and 2021. We should expect to see closures in the other countries on this list as well, particularly in the United States.
4. Canada
The number of casinos in Canada is given as 114 by the Canadian Gaming Association in 2017. This figure is similar to the 2011 figure by Statista. However, it appears from research online that these figures may include "casinos" that exclusively offer slot machines and limited electronic table games. The real figure appears to be closer to 88 (a figure confirmed by the casinocanuck.ca website) once these arcades are removed from the count.
In Canada, the Casino de Montréal is one of Canada's best casino resorts and also one of the biggest casinos in the world. It's the largest casino in Canada and cost CA$95 million to build. It consists of three interconnected buildings and, believe it or not, has 12.1 acres of gaming floor and 3,200 pokies machines!
5. Argentina
The number of casinos in Argentina is given as 79 in the Statista 2011 data. We'll just have to take their word for it because I was unable to confirm it through any official sources due to my inability to read Spanish. So, Argentina gets to keep its fifth position on the list with 79 casinos. From online research, this figure appeared to be closer to 82 in 2021. In Argentina, the casino industry is decentralised, which means the casinos are managed by provincial authorities.
The most emblematic casino in Argentina is the Casino Central in Mar del Plata, Argentina. It is an architectural landmark in the city and is well-known throughout the country too. The design was inspired by the Palais de Biarritz in France and was inaugurated in 1939. Inside the casino there is a gaming room with splendid views of the Atlantic Ocean.
Another interesting casino in Argentina is the Buenos Aires Casino, also known as the Puerto Madero casino. In Argentina, there is a Buenos Aires province and a Buenos Aires city. The city has laws prohibiting casinos. However, the Buenos Aires Casino went ahead and opened in the heart of the city in 1999 anyway. It managed this using a legal loophole. Since rivers and waterways are the territory of the Argentinian state, the casino is housed in a three-storey boat docked in Puerto Madero. The boat was built in New Orleans and resembles a Mississippi riverboat. When you arrive in the casino car park you are in Buenos Aires city, but once you step onto the boat you are in Argentinian state land.
Happy gaming!